FIRSTLY LET ME BE FAIR…
and congratulate the Lacey Township Backdoor Sliderz for winning an IMPRESSIVE and NEARLY UNPRECEDENTED 2.5 BCS Titles in a row. 0.5 BCS Titles from tying the all-time in-a-row record with a chance to overtake that in a theoretical 2021 season that we will theoretically be having in the Backyard. It is absolutely impressive what the Lacey contingent has accomplished in their first 2.5 seasons. Even though it came via a tie (thanks to a SIX inning 5 ER CG, no less) to an "8th seed" team that shouldn't have been allowed in the Bracket. Even though that was how it all went down. The Backdoor Sliderz are clearly the best roster in the Backyard and somehow that's allowed them to win 2.5 titles in a row, which is I dunno good I guess. It's like having pocket aces and not getting fucked on the river or something, I guess? 2.5 hands in a row. And there's nothing I can say here that can change that. And to attempt to say more would be to have to write more words and I've already planned a BUNCHA words for the finale down there so let's just MOVE ON, BRIEFLY TOUCH ON THE BCS MATCHUP, BRIEFLY TOUCH ON THIS BLOG'S UNCERTAIN FUTURE, WORK IN SOME MORE CAPS LOCK AND PARENTHESES AND BE DONE WITH THE 2020 FANTASY BASEBALL SEASON. Sounds like an excellent plan. (ONWARD…..)
#8 Astoria Isotopes
DEFEATED VIA TIEBREAKBER BY THE PIECES OF SHIT BELOW THIS SENTENCE…
#6 Lacey Township BackdoorSliderz
7-7
[BRACKET MVP — Freddie Freeman] (he did alotta good stuff the whole Backyard Bracket go look it up if you don't believe me)
BCS MVP — Juan Soto (6 Rs, 2 2Bs, 2 HRs, 5 RBIs, 3 SBs, .571 OBP
BCS LVP — Paul DeJong (2 Rs, 1 2B, 1 RBI, .200 OBP
WHAT WENT RIGHT — Backdoor Sliderz:
Aaron Nola grabbed a hideous 6 inning "CG"…..the Braves kept on fucking hitting…..5 gents with 5 RBIs (Freeman, Soto, Albies, Bregman, Will Smith for some reason) and 4 gents with 4 RBIs (Brandon Lowe, Tatis Jr., Teoscar Hernandez, Maikel Franco) and boom you've out-RBI'd the 'Topes bats with only 9 gents…..24 Ks outta deGrom…..
WHAT WENT WRONG — Isotopes
Aaron Nola grabbed a hideous 6 inning "CG"…..sub-40 Rs & RBIs isn't a GREAT sign of your team offense clicking, I guess, I dunno…..6 SBs is enough to win a lot of weeks but NOT THIS WEEK, cuz yanno the LTBS had 10 and all…..pretty bleh K numbers if you ask me…..
This one was ULTIMATELY a valiant-ish effort from the 'Topes, but with Arenado out the offense could not keep pace with the……Braves basically. A 3 Save Sunday scored them the tie and makes that disgusting CG a hard pill to swallow, but hey these things happen. Next time find a disgusting CG of your own.
WHAT'S NEXT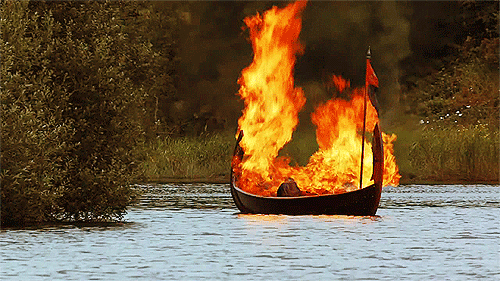 What's next for the league or whatfuckingever? I imagine it will continue and I imagine I will continue to be in it. Which is okay I guess. Either way on that one, tbh, but what I'm really interested in opining about is what's next for this horrifically named blog.
When I started this blog in 2015 I wante….jkjkjk I didn't start this fucking thing, Mike did. Hence the ridiculous name. I think there was another wordpress named "Backyard Views" or "Views From The Backyard" or some shit and it was just filled with bad poetry, and honestly I prefer that one. ANYWHO, BEHOLD Mike's first post:
"Oh hey guys.
This site is here to continue with the overwhelming information stream that we already have for our fantasy baseball page, and life in general. I've been thinking about making this for a while, mostly to track some of the happenings on the site, and really to give everyone a forum to post, well, anything they want really. Mainly we will focus this thing on the fantasy baseball page, but hey, go nuts with whatever you'd like.
Please note: This will be a good storage site for all of our favorite stories, rankings, T'd Up episodes, Trade Block discussions, etc.
There's also an app, so maybe it'll be good. I'll check it out and let you know.
Feel free to make an account and post something. Ya know.
Lobman"
Wow wouldjya look at that Mike was even sort of ENCOURAGING poetry to be posted on here, is how I read that. Can't believe Brian continues to let that opportunity go to waste.
ANYWHO when I look at that post now there's a picture of an enlarged prostate just below it ("Urologist: Enlarged Prostate? Do This Immediately (Try Tonight), and that feels pretty fucking fitting here. This thing has gotten a bit longgggg in the tooth, as have I, and we've grown together…..me and this thing. Both for the worse. I'm FAR TOO indispensable a County employee to continue to hastily bang out reviews whilst @ work, and also FAR TOO busy being fucking cool (or napping or drinking or something) when not @ work so it's tough to say…..what the future holds…..for this blog. Also, if I'm being perfectly honest WordPress' new format fucking sucks a spiky one. I am DISGUSTED by the spacing on these latter posts of mine and I have no plans to learn how to properly format these things, and the blog deserves better. Deserves better spacing. Deserves better effort all around.
There's a temptation to Viking Funeral this thing but also that sorta defeats the purpose of whatever it was I was attempting to do this year, by putting out shitty reviews of the Backyard Bracket and such. So it stands as some sort of historical record. And PERHAPS there's some sort of collaborative effort to reclaim its glory as something capable of making an owner quit the league, but the key word there is "collaborative" and you're all lazy fucks so uhhhh….yea. BASICALLY I'm just saying this thing might get pretty dusty in the 2021 fantasy season (I guess we are gonna have one of those?) and this is me making peace with that. If this is my last post my only regret is not saying meaner things about Dochney in it. Cuz
FUCK
THAT
GUY
#BlogForever #BearForever