FIRSTLY LET ME BE "FAIR"…
and "balanced" and once again congratulate the Lacey Township Backdoor Sliderz for their many years and half-years of success. Which are now over. Because I fucking WON which shouldn't be too much of a surprise to you cretons, I've done so a buncha times since I've been in this god forsaken league. To the point that my victory season may be the very thing that brings the Backyard to its knees. Well it was already on its knees so it's more likeeee this may be thing that murders it once and for all. The very thought of the blog wielding the championship would have, years ago, been a truly terrifying prospect. Just week after week of me tooting my own horn throughout a probably unsuccessful title defense but ALAS the world has changed. I've grown bored with the blog and likely with fantasy sports as a whole so INSTEAD, instead what you're getting is a ~review~ for historical preservation purposes but one where I likely keep referencing how I don't want to write these things anymore over and over. One thing I'll just add once is as far as I'm concerned this league should have been a $20 buy in years ago and so ULTIMATELY, for the rest of my life I'm going to feel like each and every one of you owe me $20. So think about THAT next time you try and criticize me, you bastards. And now withour further adieu, onnnn with the review thingie……..
#1 LAKEHURST LEVIATHANS
DEFEATED 8.5 – 5.5 BY THE TRULY INSPIRATIONAL CHAMPEENS…
#2 ISLAND BEACH BEARS
8.5 – 5.5
[BRACKET MVP — Salvador Perez [LL] (12 Rs, 9 HRs, 22 RBIs, .414 OBP) *Please note this was all for naught BUT, had the Leviathans won the whole shebang, they would have had Salvy's HR tear to thank in many ways. Interestingly the LL's backup C (Yasmani Grandal) also went off over the course of their playoff run (12/22, 8 Rs, 2 2Bs, 5 HRs, 15 RBIs, friggin .633 OBP) but again, history gets to be written by the victors so history shall forget the really great work by these Lakehurst catchers OH WELL…..
MVP: Jeimer Candelario – Didn't really see this one coming BUT Jeimer put up the finest numbers of anyone in the BCS and that's how this works so take your crown JC. 10/27, 7 Rs, 3 2Bs, 1 3B, 2 HRs, 7 RBIs, .433 OBP **MVP OF BCS OBVIOUSLY**
LVP: Matt Manning – Mr. Manning did the Leviathans no favors, with the ugliest ERA in an overall ugly ERA battle between these two teams. 3.2 IP, 8 ER, 1 K, 19.64 ERA **LVP OF BCS OBVIOUSLY**
Bears Hitter Of Note: Akil Baddoo was kicked to the curb by the Slugs, perhaps at a time when he was being heavily platooned, and he's still being pretty steadily platooned, but WHATEVS the Bears were moreee than happy to pick him up Baddoo is a Baddood (sry)(6/20, 6 Rs, 2 2Bs, 2 HRs, 4 RBIs, .417 OBP).
Bears Pitcher Of Note: Blake Snell suckeddddd for a large portion of the year but conveniently turned it the fuck on come playoff time and that is appreciated (7 IP, 0 ER, 10 Ks, 1 QS, 1 W, 0.00 ERA).
Leviathans Hitter Of Note: This is truly the first I'm learning that Jorge Polanco has 27 HRs this season, and well two of them came in the BCS matchup (7/22, 4 Rs, 2 2Bs, 2 HRs, 6 RBIs, .360 OBP).
Leviathans Pitcher Of Note: A one Matthew Boyd had the second-worst ERA for the Leviathans and really I just want to note that the 3 Tigers starters they trotted out gave them ERAs of 10.80, 11.25, & 19.64 GO ROOT FOR THE CLEVELAND GUARDIANS INSTEAD SHANE (4 IP, 5 ER, 6 Ks, 11.25 ERA).
ASSORTED MUSINGS/ANALYSIS: I WON AND YOU ALL LOST AND I WON… Because I was involved in this one (moreso because I WON this one), and because it's been so longgg since the thrilling matchup nobody paid attention to (I was going to write something weeks ago but yanno, didn't, so now I'm just doing it for historical documentation) I'm going to cover it OLD SKOOL STYLE, the way I covered it back when I gave more of my time to the blog and back when my good friend and former co-owner Mike Odom won his first solo championship. Which means covering it day by fucking day…….
2021 BCS DAILY BREAKDOWN…
Monday – Bears: 5 Rs, 2 2Bs, 2 HRs, 6 RBIs, .286 OBP—13 IP, 13 Ks, 5.54 ERA, 3 S, 1 H Leviathans: 5 Rs, 1 2B, 1 HR, 4 RBIs, .240 OBP—14 IP, 10 Ks, 5.14 ERA, 1 W, 1 S, 1 H
Prettttttty BLEH start for both storied franchises (the Leviathans stories are mostly about how bad they were in the earlier years of their existence but STILL, stories…) as both teams failed to crack .300 OBP and both teams pitched like shit. The latter would become a pattern. On the bright side of things all 4 of the Bears RP-type spots contributed, 3 Saves and 1 Hold on a Monday as an early sign of the solid Bear Bullpennin' to come.
Tuesday – Bears: 8 Rs, 4 2Bs, 2 HRs, 7 RBIs, 1 SB, .358 OBP—14.2 IP, 20 Ks, 1.84 ERA, 1 QS, 2 W, 2 S, 1 H Leviathans: 6 Rs, 2 2Bs, 1 HR, 5 RBIs, .321 OBP—12 IP, 13 Ks, 9.00 ERA, 1 S
Tuesday saw the Bears put together the most complete pitching line prrrrobably of the whole matchup, which again had absolutely terrible pitching. But Blake Snell was a beacon of bright light all playoffs for the Bears and he did good work here, and the Bears notched a Win a Save and a Hold out of their 3 SP-eligible relievers. Bullpens win championships.
Wednesday – Bears: 16 Rs, 5 2Bs, 1 3B, 5 HRs, 11 RBIs, 1 SB, .574 OBP—4 IP, 6 Ks, 2.25 ERA, 2 S, 1 H Leviathans: 8 Rs, 4 2Bs, 2 HRs, 7 RBIs, 1 SB, .358 OBP—10.1 IP, 13 Ks, 1.74 ERA, 1 QS, 2 W, 1 S
The best offensive day for either team came on Wednesday and belonged to the Bears, whomst ~at this point~ were feeling pretttttttty good about their chances as they had managed to pull away in several offensive categories. a 3B and HR from Max Muncy and a 4 R, 2 HR, 6 RBI performance from Nick Castellanos helped spark a Bears offense that hummed along to a .574 OBP and I am sure Shane was displeased with this day. Despite the fact that the Leviathans quietly had a fine offensive showing themselves, as well as their best pitching day, but none of this is really about them now is it.
Thursday – Bears: 6 Rs, 1 2B, 4 HR, 9 RBIs, .289 OBP—8.1 IP, 12 Ks, 1.08 ERA, 1 QS, 1 H Leviathans: 7 Rs, 2 2Bs, 2 HRs, 8 RBIs, 1 SB, .442 OBP—3.2 IP, 1 K, 19.64 ERA
A light-ish Thursday that saw the Bears go another +2 in the HR category, while grabbing their second and LAST quality start (a QS total that would be matched by the Leviathans, again this shit was ugly). The matchup felt pretttttty well at hand from the Island Beach perspective if you were to stop things right here. Shoutout to Matt Manning for doing his best to sink Lakehurst's ERA once and for all and forever.
Friday – Leviathans: 12 Rs, 2 2Bs, 7 HRs, 12 RBIs, .411 OBP—9.2 IP, 11 Ks, 5.59 ERA, 1 S Bears: 9 Rs, 4 2Bs, 1 3B, 2 HRs, 6 RBIs, .309 OBP—11.2 IP, 9 Ks, 10.03 ERA, 1 W, 1 S, 1 H
Friday rolled around and WHOAAAAA signs of life from the Leviathans. Without earlier in the week padding the margins this 7 HR barrage from Lakehurst might have been a devastating start to the weekend for the Bears, and while certainly not a welcome sight they emerged from Friday night still on top. An additional triple helped sooth matters, and the pattern continued of grabbing bullpen stats in the midst of an awful ERA week. But credit where credit is due for the Leviathans offense, they went bonkers on Friday evening due in part to that Nolan Arenado guy they stole and his 2 HRs. WHERE is the criminal investigation into that trade, I ask you all….
Saturday – Leviathans: 12 Rs, 2 2Bs, 5 HRs, 13 RBIs, 1 SB, .586 OBP—22.1 IP, 19 Ks, 6.45 ERA, 1 W, 1 Hold Bears: 8 Rs, 4 2Bs, 2 HRs, 7 RBIs, 1 SB, .358 OBP—13.2 IP, 18 Ks, 8.56 ERA, 2 W
Saturday came and went with another ONSLAUGHT from the Leviathans bats, with the Bears chipping in a solid day in a lesser performance just to maintain a bit of a freakin leaddddd here. Things looked far less in the bag heading into Sunday, again a testament to a Lakehurst squad that showed a bit o' heart in their weekend performance. 2 HRs out of Salvy Perez that dong-hitting madman of an old man catcher, I dunno what the fuck THAT was out of him but I don't like it. Witchcraft.
Sunday – Leviathans: 10 Rs, 1 2B, 4 HRs, 9 RBIs, .373 OBP—8.1 IP, 4 Ks, 3.24 ERA, 1 QS, 1 W, Bears: 7 Rs, 1 2B, 1 3B, 3 HRs, 9 RBIs, .304 OBP—9.2 IP, 7 Ks, 9.31 ERA
Sunday was oneeee lastttt day of the Leviathans bats outclassing the Bears bats and like the entire weekend before it amounted to the Bears holding on to just enough cats….
to sneak away with the victory. VALIANT comeback attempt by Lakehurst but they were ultimately undone by the cruel hands of fate, falling too far behind mid-week, etc. etc. etc. If this series had gone another two days or so the Leviathans might have completed the comeback but that isn't how this series work I AM YOUR CHAMPEEN EMPEROR BOW BEFORE ME YOU PEASANTS. Ahem.
AND SO IN THE END…….In the end the X*Rayz Bears BLOG finally completes its destiny. While it probably would have been better for ~the Backyard~ and for humanity if Shane's hard work as League Commish and guy that had to turn around a terrible team (to be fair a lot of that was of his own creation) was rewarded with a championship, that's not what the fuck happened now is it. And I can confidently say that was a karma thing for this Arenado trade, a trade that may TORPEDO THE WHOLE LEAGUE AS WE KNOW IT. But it's not about the #1 seed Lakehurst Leviathans, who engaged in shady trade dealings with owners that may not even be real people, it's about the #2 seed Island Beach Bears that took them the fuck out and it's about me typing this thing up like A MONTH after the fact just to clear it from my "things I was maybe going to get around to doing" schedule even though I am typing into the fucking void right now. It's been real, void.
For the X*Rayz Bears this marks their franchise's FIRST CHAMPIONSHIP and their owner's FOURTH OVERALL championship, his first since the Great Dynasty Split of whatever year that was……that split occurred prior to the 2015 season, is when that was. Let the record show Mr. Odom Me has now stood atop the Backyard Mountain at the conclusion of 4 of 7 14 seasons in the Backyard, folks. Let's Go To The Bear Parade.
WHAT'S NEXT, OR WHAT'S IT ALL MEAN, OR WHATNOT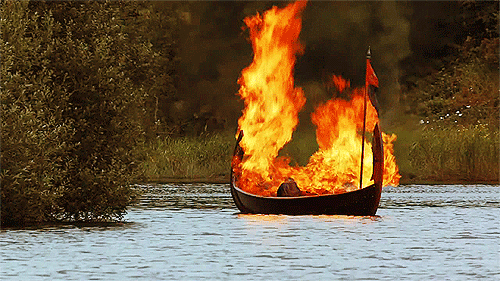 First let's just re-run what I wrote the last time I thought I was done writing these things up…..
What's next for the league or whatfuckingever? I imagine it will continue and I imagine I will continue to be in it. Which is okay I guess. Either way on that one, tbh, but what I'm really interested in opining about is what's next for this horrifically named blog.
When I started this blog in 2015 I wante….jkjkjk I didn't start this fucking thing, Mike did. Hence the ridiculous name. I think there was another wordpress named "Backyard Views" or "Views From The Backyard" or some shit and it was just filled with bad poetry, and honestly I prefer that one. ANYWHO, BEHOLD Mike's first post:
"Oh hey guys.
This site is here to continue with the overwhelming information stream that we already have for our fantasy baseball page, and life in general. I've been thinking about making this for a while, mostly to track some of the happenings on the site, and really to give everyone a forum to post, well, anything they want really. Mainly we will focus this thing on the fantasy baseball page, but hey, go nuts with whatever you'd like.
Please note: This will be a good storage site for all of our favorite stories, rankings, T'd Up episodes, Trade Block discussions, etc.
There's also an app, so maybe it'll be good. I'll check it out and let you know.
Feel free to make an account and post something. Ya know.
Lobman"
Wow wouldjya look at that Mike was even sort of ENCOURAGING poetry to be posted on here, is how I read that. Can't believe Brian continues to let that opportunity go to waste.
ANYWHO when I look at that post now there's a picture of an enlarged prostate just below it ("Urologist: Enlarged Prostate? Do This Immediately (Try Tonight), and that feels pretty fucking fitting here. This thing has gotten a bit longgggg in the tooth, as have I, and we've grown together…..me and this thing. Both for the worse. I'm FAR TOO indispensable a County employee to continue to hastily bang out reviews whilst @ work, and also FAR TOO busy being fucking cool (or napping or drinking or something) when not @ work so it's tough to say…..what the future holds…..for this blog. Also, if I'm being perfectly honest WordPress' new format fucking sucks a spiky one. I am DISGUSTED by the spacing on these latter posts of mine and I have no plans to learn how to properly format these things, and the blog deserves better. Deserves better spacing. Deserves better effort all around.
There's a temptation to Viking Funeral this thing but also that sorta defeats the purpose of whatever it was I was attempting to do this year, by putting out shitty reviews of the Backyard Bracket and such. So it stands as some sort of historical record. And PERHAPS there's some sort of collaborative effort to reclaim its glory as something capable of making an owner quit the league, but the key word there is "collaborative" and you're all lazy fucks so uhhhh….yea. BASICALLY I'm just saying this thing might get pretty dusty in the 2021 fantasy season (I guess we are gonna have one of those?) and this is me making peace with that. If this is my last post my only regret is not saying meaner things about Dochney in it. Cuz
FUCK
THAT
GUY
STILL HOLDS UP, I gotta say. And I feel like it was something I was comfortable leaving asmy last blog post and then I just haddddd to go and win the next season and so naturally I needed to make sure that was properly documented in the internet's permanent ink and so here were are. For those reasons I don't want to write over top of it too much but I'll just add, beyond all that stuff above, I just need to add that I that I reserve the right to stick to my occasionally-voiced vow to retire if I won the championship in 2021. Because I won the championship in 2021. And so I can quit if I want to and nobody can stop me.
AND EVEN IF I do not retire in 2022, that is if there is even a league to not retire from, this…..blog……must…..end. At least the part of it where I write this stuff up, it seems like Shane was keeping up with the weekly records pretty solidly which is commendable because he works like 7 jobs and has like eleventeen kids so I don't think I should be complaining about having less time at work to write these things up (I mostly refuse to consider doing it on *actual free time* but it's like DOES SHANE EVEN HAVE THAT?!). But yea really I want to blame WordPress' wonky piece-of-shit new writing format for the slow decline and eventual death of this blow these days. Put THAT on their conscience yanno? I SHAN'T wrestle with this buggy bullshit any longer.
It's hard to write this thing coherently when I give so little of a shit about this post and it's hard to not close this with a nod to Kurt Cobain's suicide letter and it's better to burn out than fade away. And this thing has sorta been doing a bit of both of those things over the past two-ish years (much like our planet), hence me quarter-assedly writing a post that I will not like "advertise" in a Backyard chat I do not exactly check up on regularly (just about never, clearly, but let it be known I appreciate you all IRL but these MOBILE PHONES mannnn…..they're the devil I tell you….not sure if anyone's suggested this yet). So it's time to hang up the ole' typewriter gang, and maybe down the line examine why I use so many parentheseseses when I get the time. This is perhaps the most hideous post I've ever posted and I think that's the best way to sign off. Rock and roll can never die.
YOUR 2021 CHAMPEEN (and don't you chumps fucking forget it)(see here's the parentheses thing again, they have no business being featured in this many sentences and I kind of do it in texts and at work at times and it's like WHAT IS THIS ABOUT REALLY?),
The Island Beach Bears