I really pondered why I write these before I wrote this, like I don't give a shit about your teams I barely give a shit about my own. Same goes for fantasy sports as a whole. And the thing I care for LEAST really is this god forsaken blog. And yet I write, even though I don't care about my readers. This may be why David Foster Wallace killed himself.
ANYWHO this one is gonna be my favorite, I think, so perhaps that propels me through. Might even get a bit verbose on this bad boy (which means lots of parenthetical asides such as so). These two were always meant to be together, we all know em and love em, they probably will be most offended by whomever I declare a "dud," let's not waste any more time and let's bring em out here…….
First though CHECK THIS SHIT OUT….I should probably make this my logo, once I get tired of Brian's tasteful interpretation.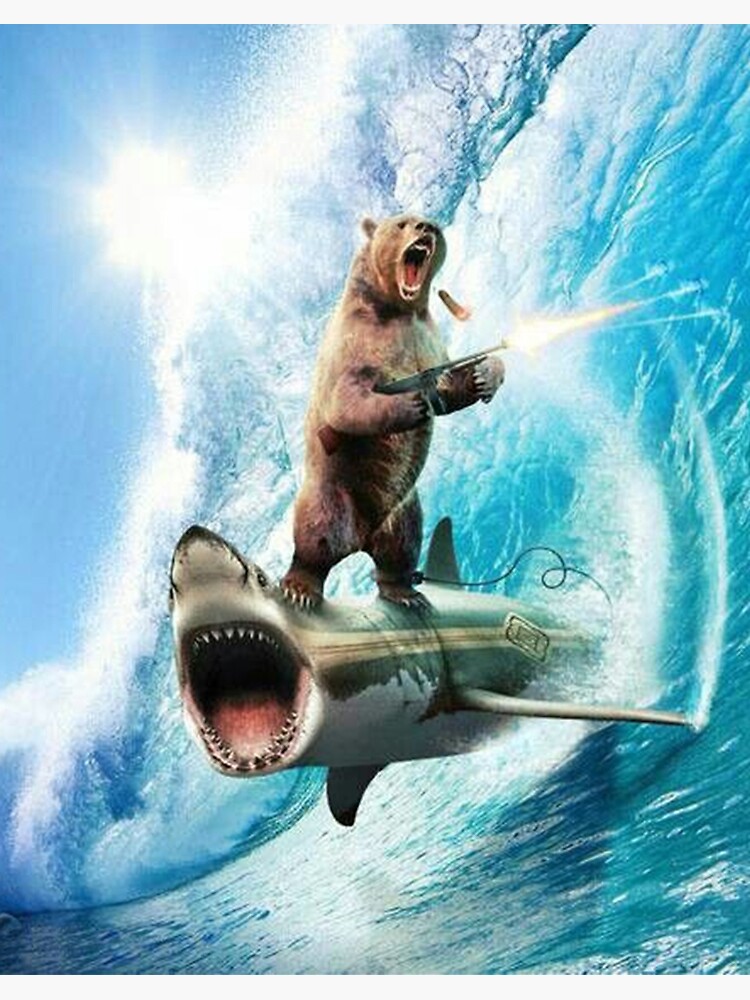 SPEAKING OF…
#6 Barnegat Banana Slugs
2019 RECORD:  7-10-1
PROJECTED 2020 RECORD:  6-5, 6th place (0-1 Playoffs). I'm not going to sit here and imply that the BBS are going to be distracted by their League Office role (whatever those roles may be) in this topsy turvy 2020 season, I'm going to just say that the 6th seed is their true talent level. Regardless of the league office shit. WHICH, for my tastes, is off to an auspicious start 😉 😉 😉 (I've seen more leadership outta Biden and they've all but locked him in a basement until September, is what I'm sitting here implying).
SHORT SQUAD SYNOPSIS:  The FEELING I get when I glance at that roster is that of a team that oozes potential but needs about 75 things to go right all at once, in a year when NOTHING HAS GONE RIGHT. Which maybe presents a situation where things go right for the Banana Slugs because that's the sort of thing that would go right in this sort of year so maybe that's a "sane man in an insane world" sort of thing. Which is no doubt what Slugs ownership thinks of themselves. BUT YEA Vlad Jr. and Bo Bichette can certainly be something at SOME point but why would that happen in a 60 game sophomore season….is what I'm saying. They'll also need these buncha guys (Rosario, Gurriel, Suarez, Soler, Voit) to keep all the GAINZ from their career years and maybe some of them do but surely not all of them. Because life needs to make SENSE. I do think the other two Royals make for nice assets in this here league and I do admit Trevor Story is a real fantasy monster these days. That is a truth I hold to be self-evident. BUT I accurately predicted a sophomore slump for him once upon a time and that's sort of the theme here now isn't it. Blue Jays. sophomore. slumps.
The pitching feels like it has less of a floor but there's still some pitfalls:  Jon Gray pretty consistently pitches better at home than on the road and THAT has to piss Coors off, Trevor Bauer had some correct points about the labor negotiations but REMAINS a tool that picks fights on Twitter and dates his "agent"….decide amongst yourselves which of those things is more pathetic. And BASEBALL WISE GAB is a hitters park and Trevor has one lone and truly ~good~ season to his credit. Alright enough on that schmuck. Max Scherzer is, obviously, one of an ever-dwindling number of starters that can can and will carry a fantasy rotation in a week (which I guess would be TWO weeks in this son of a whore of a season)(Hamilton reference for Bri there). Chris Paddack & Kirby Yates I'm a fan of both of these Friars, they'll be an asset for the Slugs surely. Anddd if post-PEDs Frankie Montas is still nasty this overall band of arms is probably in pretty good shape all things considered. I trust this ownership group to tinker as needed and I root for Bauer implosions that might test that tinkering. He'll never quit him though.
SHORT SEASON STUD BAT:  SS Adalberto Mondesi  –  Lord knows I've shit on this man's batting profile in the past and LORD KNOWS there's a real floor here but LORD ALSO KNOWS there's really not a more dynamic player in this league when he's on. In theory. I can argue. Particularly since there is no lord. But yeah I know I've been skewing speed on these stud bats, I think sometimes, but Adalberto is in a class of his own (mostly) in terms of his ability to have a hot week and rack up 3 triples 6 steals that sorta shit. It appears trading Carlos Martinez for him was wise. Is what last year told me.
SHORT SEASON DUD BAT:  1B Yuli Gurriel  –  Yuli is ALLEGEDLY 36 now, and not to take this to a racial place, but let's be honest that could mean 40. And he just used a juiced ball and a few trashcan bangs to bang his way to 35 Dongs (I saw a very compelling video of him seeing a Jonathan Loasiga changeup was coming last year via BANG BANG BANG. Anywho I'm not sure what the status is on the ball, I'm pretty sure they won't use trash cans anymore, I'm also pretty sure it won't matter either way. Yuli ain't no slugging first basemen in my book and I won't adjust that book for anybody.
SHORT SEASON STUD ARM:  SP Frankie Montas  –  UNFORTUNATELY for those league owners out there that enjoy seeing bad things happen to the Slugs, if there could possibly be such a thing (and honestly if that's you what you need to do is look long and hard in the mirror and ask yourself what that's about, and maybe cut your hair it's getting really long. Brian is a decent man! You unknown scoundrels), it appears Frankie may be forreal. He's looked great in whatever this spring training type thing should be termed and the velocity is there and he was named the Opening Day starter and the whole nine. Whole fuckin' shebang. So that's a shame. I think the Slugs got to just up and grab him at that point last year where everyone was waiting to grab him due to superior waiver order (something I don't believe in) and now here we are, and we are just going to have to learn to live with it. At least Lance Lynn probably isn't this good.  
SHORT SEASON DUD ARM:  SP JA Happ  –  JA, bless his heart, squeaked out a few extra years with some sorta elevating the fastball thing across a few seasons but he's officially run outta fastball elevation. Guy can't keep the ball in the park, Yankee Stadium certainly doesn't help here, but I think he's gonna suck hard and quickly lose his gig on both the Pinstripes and the Nanslugs. Banslugs? Nanslugs. MAYBE Nannerslugs.

#5 River City Fightin' Margs
2019 RECORD:  6-9-3
PROJECTED 2020 RECORD:  6-4-1, 5th place (1-1 Playoffs).  Pretty much the same synopsis above implies, because everyone knows this guy is trying to play PUPPETEER behind the scenes. Shadow government. Buy Shane dinner first before you jam your hand up there WOULDYA. But yea the Margs are what they are. 
SHORT SQUAD SYNOPSIS: I'm not entirely sure what happened to the Margs last year but I think it's somehow connected to the same forces that made nobody wanna sign Manny Machado or Bryce Harper…. and then when they DID sign they were sorta meh the whole year (poor Bryce was fine he's just cursed by the 197 wRC+ season he shall never repeat, which just isn't his fault). But anyway I'm not here to defend Bryce Harper via parenthetical I'm here to badmouth Mike's team so let's get on with it. The bats here have a pretty wideeee range of outcomes when you look at them:  Giancarlo Stanton, Nomar Mazara, Eric Thames, Byron Buxton, Yoenis Cespedes, ALL OF THOSE GUYS could put up great seasons or terrible seasons and it wouldn't really surprise me either way (Giancarlo really only stumbles if he misses time, the rest of them can probably be in the lineup and range from "meh" to trash). The more reliable names are probably that dickhead on the Red Sawks (Xander), Pete Alonso, Wilson Contreras, Matt Chapman, etc. etc. These guys I mostly expect to do what they are expected to do, though a sophomore slump from the Polar Bear would be fun. By and large the bats here will live and die with the wide range of outcomes on a whole buncha guys and then how much of  rebound you see out of Machado. I really don't know what more people expect out of Bryce but it FEELS LIKE Philly is probably mad at him. Love that place. Oh yea and Rougned Odor sucks and offends me as a hitter.
The arms here are the REAL MYSTERY, because I could swear I recall Mike saying to me beside his pool that his pitching staff was "great" or something and then I log on to fantrax dot com and this is what I am greeted with:
A BUNCHA GIANT FUCKING QUESTION MARKS. Sure everybody loves them some Brandon Woodruff and he's probably really good but the rest of these guys? Questions abound. I've never been a fan of Stroman (maybe he's ~okay~ I dunno), McCullers & Rodon who knows what you're gonna get, ditto for the returning to the rotation C-Mart, Corbin Burnes trash Freddy Peralta who knows what he is or what his role is (also why so many fucking Brewers pitchers, is everything okay Mike?), Sean Manaea is usually ~okay~ (he's been getting rocked all "spring" whilst working on his Randy Johnson-aided slider or whatfuckingever), I'm just very perplexed is what I'm saying. I could SWEAR Mike spoke highly of this group of arms and now I'm staring it dead in the face and I'm wondering if it's inside the league's top 5. And now I'm also going over everything he's ever said to me. And I encourage you all to do the same. #DefundLobman
SHORT SEASON STUD BAT:  LF/CF/RF/OF David Dahl –  This feels like the perfect storm of a season for Dahl to actually remain moderately healthy and put up large numbers, leading to BIG DREAMZ for his fantasy owners for 2021. Which will then be derailed when he shits out his gall bladder or something. Dahl was pretty damned solid last year in his own way (sky high BABIP aside) to the point where I'm sort of surprised the Margs didn't parlay it into a trade of some sort, but I'll blame THIS DAMNED VIRUS for really tamping down the league's trade winds. Which is a shame. Your family's will all die eventually anyway so that should in no way interfere with you shopping your top 50 OFs. I MISS ROSTER CHURN.
SHORT SEASON DUD BAT:  2B Rougned Odor – This……this was inevitable. Similarly inevitable are the 3 or 4 weeks where "Rougie" puts up league-leading LVP numbers and BOOM that's half the season. This guy sucks. I'm surprised Lobman hasn't dug up some tweet about him being "6-12" in simulated games and vomited that thing into the chat but I'm also not paying great attention to the chat so maybe he has.
SHORT SEASON STUD ARM:  SP Lance McCullers – Take what I just said about Dahl  up there and apply it to Lance down here. Whom I LOVE. But yea 60 game season means McCullers largely without restrictions, I expect him to shine (with occasional bouts of walking like 7 in 3 IP) and then I expect him to come back last year and rip his arm from its socket on a beautiful 12-6 curve to even the count at 1-1. Honorable mention same exact scenario except make it a slider:  Carlos Rodon
SHORT SEASON DUD ARM:  SP Carlos Martinez  –  Maybe this is just to draw scrutiny to the Mondesi deal again (I mean it's all laid out here STUD vs. DUD) but also maybe I really do think he's gonna be a bit of a Dud. And I KINDA DO. For starters you need to pitch him out of a P or RP slot for his first five go-rounds, for seconders his shoulder's been known to give way with a starter's workload, for thirdlys I've heard his commitment to conditioning and whatnot in between starts has been called into question a few times. There's an article about it! That article seemed to mention Adam Wainwright and his work ethic a lot so it may be a racist St. Louis beat writer sorta issue (Cano vs. Pedroia all over again) but it may also be true. The fact that a guy as good as Carlos Martinez once was had to compete to win the "5th starter" role gives me pause. And he's on Mike's team so fuck 'em I hope he's terrible.
FINAL FOUR COMING UP IN THE FINAL TWO DAYS, each of which will feature actual baseball. Whatta majestic country.
now look at this: