BECAUSE everyone else is SELFISH (and because I want to properly memorialize the death of the Bad Dudes, and because look how adorable lil Tony Kemp is) I am here to crank out a Quick Hitters despite currently BATTLING for my BRACKET LIVELIHOOD with an X-Rayz team that just blew the doors off us in the Thursday games portion of the matchup. Fortunately these things tend to be decided Friday-Sunday and fortunately, even if I lose it's just to Odom <3, but STILL. This weight shouldn't fall on my shoulders, and yet here I am, carrying this pitiful operation to the finish line. I'll go back and post Quick Hitters for some random weeks we missed in Like November.
But yea Doch you're selfish, Bad Dudes you're dead, let's cover Week 18 so its spirits can finally rest….
QUICK BOX: 
Bears (8-9-1) over Kings (10-8) — 10-3-1
MVP:  Jonathan Villar (1 JROLL, .519 OBP)
           lvp:  Gleyber Torres (0-12)
Banana Slugs (7-10-1) over Isotopes (8-10) — 9-3-2
MVP:  Aristedes Aquino (?!) (8 Rs, 6 HRs, 11 RBIs, .542 OBP)
          lvp:  Adam Duvall (why was he rostered?!) (2-28, 2 Rs, 1 RBI, .103 OBP)
BackdoorSliderz (SEVENTEEN AND ONE[Bears did it]) over Renegades (7-10-1) — 10-2-2    
MVP:  Ronald Acuna (MVPOTW)
          lvp:  Rojo (LVPOTW)
X-Rayz (7-8-3) over Leviathans (6-12) — 11-1-2
MVP:  Hunter Dozier (1 JROLL, .406 OBP)
          lvp:  Oscar Mercado (3-22, 3 Rs, .174 OBP)
BBOTW:  Fishing Club (9-8-1) over Bad Dudes(RIP) (6-9-3) — 10-1-3
MVP:  Yordan Alvarez (7 Rs, 4 HRs, 10 RBIs, .500 OBP)
         lvp:  Nomar Mazara (2-14, 1 RBI, .188 OBP)
QUICK HITZ:
Lets get this out of the way first, shall we? The BackdoorSliderz put the finishing touches on the best REGULAR season in Backyard history, by winning percentage, and did so in LOUD fashion by setting the Runs record and shattering the HRs record and sending the Renegade Force straight to hell. A fitting end for both, now lets all root against Lacey and root for 2007 Patriots memes.
Lets also get this out of the way, The Bears are BACK IN THE DANCE (at least for now) for the first time since they became the Bears in fact. Last season the squad infamously lost 5 in a row to miss the playoffs, this season they won 3 in a row to make the playoffs (#4 seed) after publicly declaring they wouldn't be able to win said 3 in a row based upon the quality of their opponents. Well turns those opponents all SUCKED, and can suck IT….nerds. But yea lets all root for this team but not too hard, we can kinda take it or leave it at this point in terms of "winning a playoff matchup". Seems like a chore.
The X-Rayz ended their season in a fitting manner, establishing a new Strikeouts record with their signature (for this season at least, and lets face it probably forever this is Odom we are talking about) bulk-relief strategy. Somehow this team is once again in the playoffs, despite having the ugliest Opening Day roster for like the second or third season in a row, slotting in as the #5 seed….. again despite a truly hideous roster at times, times that extended beyond Opening Day. The roster is less hideous now, Jose Ramirez in particular is less hideous now, and they're using the Age of the Opener to their full advantage as only they can. Everyone should know better than to sleep on this franchise in the Backyard Bracket.
UNFORTUNATELY the Astoria Isotopes clung to a playoff spot when it was all said and done, but at least the Barnegat Banana Slugs didn't?
And LAST BUT NOT LEAST, RIP to the last active "never missed the playoffs mehhhh" streak that The Old Heads liked to lord over the newer generation (we are not counting 2 in a row shut up Doch)…. and with it RIP to the River City Bad Dudes. The Dudes had a shot at a spot had a few things broke their way but first they needed to win and THEY DIDN'T, and those things didn't break I don't think, and I'm sure there's a bunch of excuses they'll give you about all of this but don't listen to them they are just some loser non-playoff team why would you ever listen to them. The blender half-full view on all this is now they can't quit the league or whatever and also now they have this delightful new team name:  River City Fightin' Margs LOOK HOW KEWWWWT…….                                                         
Oh yea also the Ocean Gate Fishing Club still exists and they're in the #BYB as the 3 seed. Also the Lakehurst Leviathans still exist and they are not in the #BYB but TRENDING UP. There now I've named everyone I think. Oh The East Coast Kings….. they have the 2nd bye, well-deserved, we here in Island Beach appreciate the tenacity with which they approached our Week 18 battle (jkjk look at the #s BRIAN, extra starters wouldn't have mattered)
QUICK HONORZ       
MVP OF THE WEEK: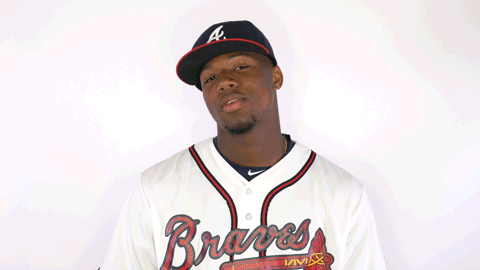 RONALD ACUNA JR.
13/31, 12 Rs, 6 HRs, 10 RBIs, 3 SBs, .471 OBP 
LVP OF THE WEEK:
ROJO
1 Spineless Quitter
JROLLS:    
Jonathan Villar (IBB, 2)  [11/24, 6 Rs, 2 2Bs, 2 3Bs, 1 HR, 3 RBIs, 2 SBs, .519 OBP]
Fernando Tatis Jr. (LTBS, 3)  [7/25, 5 Rs, 1 2B, 1 3B, 3 HRs, 7 RBIs, 2 SBs, .379 OBP]
Ozzie Albies (LTBS, 1)  [16/32, 10 Rs, 2 2Bs, 2 3Bs, 3 HRs, 7 RBIs, 1 SB, .529 OBP]
Hunter Dozier (PBX, 1)  [16/32, 10 Rs, 2 2Bs, 2 3Bs, 3 HRs, 7 RBIs, 1 SB, .529 OBP]
2019 FINAL JROLLs REPORT
1.)  Adalberto Mondesi (LL)  –  4
2.)  Trevor Story (BBS)  –  3
3.)  Whit Merrifield (BBS)  –  3
4.) Fernando Tatis, Jr. (LTBS)  –  3 
5.)  Christian Yelich (ECK)  –  2
6.)  Elvis Andrus (ECK/RRF)  –  2
7.)  Ahmed Rosario (OGFC)  –  2
8.)  Francisco Lindor (ECK)  –  2
9.)  Trea Turner (OGFC)  –  2
10.) Jonathan Villar (IBB)  –  2
11.)  Cody Bellinger (LTBS)  –  1
12.)  Ender Inciarte (BBS)  –  1
13.)   Ronald Acuna, Jr.  (LTBS)  –  1
14.)  Byron Buxton (RCBD)  –  1
15.)   Kelvin Gutierrez (PBX)  –  1 
16.)   Ronny Rodriguez (RRF)  –  1
17.)  Javier Baez (ECK)  –  1
18.)  Mookie Betts (OGFC)  –  1
19.)  Kolten Wong (PBX)  –  1
20.)  David Dahl (RCBD)  –  1
21.)  Trey Mancini (LL)  –  1
22.)  Yasiel Puig (BBS)  –  1
23.)  Juan Soto (LTBS)  –  1
24.)  Jose Ramirez (PBX)  –  1
25.)  Oscar Mercado (RRF)  –  1
26.)  Freddy Galvis (AI)  –  1
27.)  Starling Marte (LL)  –  1
28.)  Marcus Semien (IBB)  –  1
29.)  Keston Hiura (LTBS)  –  1
30.)  Lourdes Gurriel, Jr. (PBX)  –  1
31.)  Austin Meadows (OGFC @ z time)  –  1
32.)  Adam Eaton (LL)  –  1
33.)  Ozzie Albies (LTBS)  –  1
34.)  Hunter Dozier (PBX)  –  1
MOST JROLLs BY TEAM:  Lacey Township BackdoorSliderz & Barnegat Banana Slugs –  EIGHT (tie)
FEWEST JROLLs BY TEAM:  Astoria Isotopes – ONE, and it was Freddy Galvis, so gross.
AND SO, AS CLEARLY ILLUSTRATED ABOVE, YOUR 2019 JROLL AWARD WINNER…….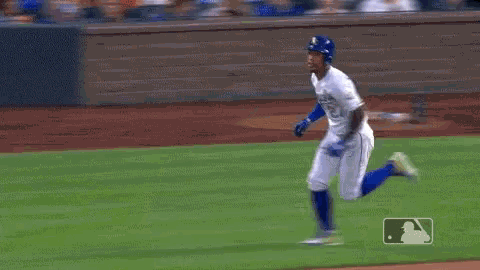 ADALBERTO MONDESI. Adalberto was the early season favorite once it became clear that trading him for Carlos Martinez was actually a bad idea, and he takes the JROLL crown despite only appearing in 82 games. WHICH IS IMPRESSIVE. Congrats to Adalberto and to the Lakehurst Leviathans for rostering Adalberto.
Thank you for tuning in to Week 18 QUICK HITTERS. ENJOY THE BACKYARD BRACKET EVERYONE (particularly all you losers that are watching from home)(whom I will eventually join)