WEEK 11 RECAP BROUGHT TO YOU BY THE NEW AND IMPROVED BLOG ADMINISTRATION!!!


Week 11 is in the books and the Backyard Blog is getting a much-needed facelift.  It is about time the people get what they want.  For weeks people have been complaining about lazy writing and the journalistic integrity of the blog with all the biased writing that has been going on.  By popular demand, our last blog editor has been fired and replaced by a reputable journalist who has experience in providing the type of writing this blog has been lacking. 
Before we get to the Week 11 recap, we must address another issue with the blog.  Many people around the league have been complaining about the name of the weekly recognition that goes to a hitter who fills every stat category.  This has been called the J-Roll for years, but everyone knows that this name was just not any good for this recognition.  This has been especially true considering the on-field issues that Jimmy Rollins has had, those issues mainly consist of him playing for the Phillies and being guilty by association of being half the double play tandem with Chase Utley for so many years.  This blog holds itself in more respect now and will not be associated with a man who would make slides so dirty that they end a man's career like Utley has in the past.  Sorry Jimmy, I am sure you are a nice enough guy, but the prestigious stat filler recognition has a black eye because of your association with a guy like Utley.
So, without further ado.…. I present to you……
The Jericho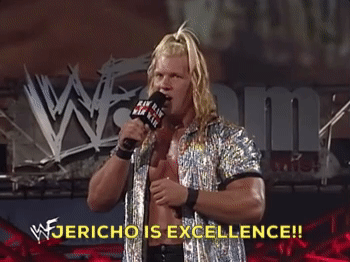 We are breaking down the walls here at the blog, so drink it in maaaaaaaaan.  You know what happens to people who do not like the new name for those who get a run, RBI, double, triple, home run, and steal throughout the week?  You know what happens to those who are not down with Jericho?  THEY MAKE THE LIST!
Jericho is the perfect namesake for the new prestigious recognition.  The Ayatollah of Rock-n-Rolla has accomplished so much in his life and is a role model to all.  Jericho is recognized by many as the G.O.A.T.  He was the first ever Undisputed WWF Champion, held the WCW World Championship twice, the World Heavyweight Championship three times, the Intercontinental Championship a record nine times, he's a Tag Team Champion, United States Champion, WCW Cruiserweight Champion and World Television Champion.  He is the man of 1,004 holds, a Triple Crown Champion and Grand Slam Champion.  The Alpha has authored New York Times Bestseller books as well as have roles in legendary films such as MacGruber.  He has had success wherever he goes including the music industry with his band Fozzy, who's song Judas has reached as high as 7th on the US hard rock charts.  This man truly is a jack of all trades and is the new gold standard of filling the stat sheet in a given week in the Backyard.
The Backyard is Jericho!
Now that we have the long overdue renaming to the Jericho out of the way, let's get down to recapping Week 11.
The Pacific Beach X-Rays and River City Bad Dudes are kissing their sisters with another tie this week at a score of 6-6-2
Doch Thoughts
This is the second time these teams have tied each other this season.  This may a Backyard first, certainly the first time it has happened in the AD era.  Pretty solid weeks all around from both teams except for ERAs.  Odom had yet another 100 plus k week on the back of his bulkers.  He throws a lot of volume out there with his no light day's mentality.  Sometimes ERA will suffer but no denying he racks up the counting stats.  Also, Mallex Smith (2 home runs this week) is a power hitter now, maybe the greatest power hitter of our generation, only time will tell.
Shout out to my man David Dahl as he racked up a Jericho for the Bad Dudes (7 Runs, 1 2B, 1 3B, 1 HR, 8 RBI, 1 SB, .452 OBP) 
MVP
Scott Kingery (XYZ) – 7 runs, 3 2Bs, 1 3B, 4 HRs, 8 RBIs, .542 OBP
MVP of this matchup could have easily gone to Manny Machado for the Bad Dudes (11 runs, 2 2Bs, 3 HRs, 6 RBIs, .500 OBP).  Those 11 runs are impressive, but the Bad Dudes lost the run category 63-56.  Losing that category plus losing the home run category by 1 dinger while Kingery had 1 more home run than Machado this week solidifies the MVP of the matchup for Kingery.  Kingery sure is making the best of his time in centerfield for the Phillies with Herrera being out having his off-field issues.  He was a stolen base shy of getting the ever-prestigious Jericho.  Kingery will probably be dropped by Odom the next game he doesn't start if he is still even on this team by the time of this writing.  Who can keep up with Odom's roster and his Rays Ways philosophy?  A philosophy that is built on riding hot players and they picked a good time to ride with Kingery. 
LVP
Ewin Diaz (XYZ) – 3 IP, 4 ER, 2 Ks, 1 SV, 12.00 ERA
There were players with much higher ERAs on both teams, but Edwin is LVP this week because Odom lost the saves category by 1 and Diaz blew a save for the Mets on Thursday.  If that save isn't blown, Odom wins the matchup instead of the tie.  There might be people more deserving of the LVP award, but I am also a little bitter about that blown save myself. Edwin, get it together, because old man Cano stinks and you're the prize of that trade.
Jericho's
Dahl (RCBD)
Next week
XYZ (2-6-3) vs LTBS (11-0) *****MATCHUP OF THE WEEK*****
RCBD (3-5-3) vs T (6-5)
The Banana Slugs (3-7-1) outlast the Lakehurst Leviathans (4-7) 7-5-2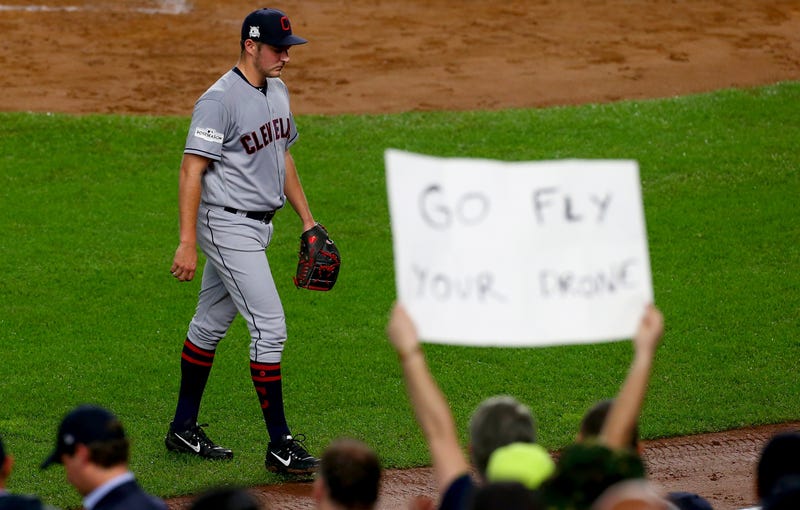 Doch Thoughts
This was a close matchup with about 8 categories that could have easily swung in the opposite direction.  Runs were separated by 1, RBI by 2, Steals by 1, and tied in doubles.  I'm sure there was some Sunday anxieties being expressed in the chat that I may have missed.  Brian was able to hold on though with his pitching leading the way winning the pitching categories 5-1-1.  Some of the offensive categories really came down to the wire.  
MVP
Trevor Bauer (BBS) – 16.2 IP, 1 ER, 14 Ks, 2 QS, 1 CG, 1 W, 0.54 ERA
This was one hell of a 2-start week for Trevor Bauer that the previous blog administrator may have ignored because of personal biases against Bauer.  The Sunday CG shutout against the Tigers was a major factor in the victory for the Slugs this week, which is why he gets the MVP over guys like Scherzer, Story, or even the surprise Jericho from Trey Mancini
LVP
Leviathans Pitching Staff – they stunk
6.78 ERA is not very good for the week.  That team down in Barnegat are known for their pitching over their hitting but they were not completely lights out this week when compared to their standards.  Slugs only had a 4.50 ERA, which is very beatable in a given week, but they still won the pitching categories 5-1-1.  Credit to the Slugs for their 90 Ks which will always be solid, but the Leviathans pitching needed to show up more and steal a category or 2 here to give themselves a chance.  I'll highlight the Sunday stream of Ariel Jurado who gave up 7 runs against the Reds in 3 innings without recording a single K.  
Jericho's
Trey Mancini (LAKE)
Next Week
BBS (3-7-1) vs BEARS (4-6-1)
LAKE (4-7) vs RRF (6-4-1)
Astoria Isotopes pitch slap Island Beach Bears 10-2-2
Doch Thoughts
At one point on Sunday I am pretty sure I saw the Bears being shut out.  This matchup was by far the most lopsided of the week.  Isotopes stay the second hottest team in the league with their 6th straight victory after their 0-5 start.  T told that Island Beach sweathog to keep the noise down while he took his robe off to show all the ladies what a real man is supposed to look like.  I wish I could think of more Rick Rude quotes for T at this time, but that is going to have to do for now.  Win again next week and you get some more Rick Rude love T. 
MVP of the Week*****
Charlie Blackmon (T) – 12 runs, 4 2Bs, 1 3B, 6 HRs, 15 RBIs, .568 OBP
Chuck was scorching hot this week and was a steal away from the Jericho.  I'll say he led the Topes to victory, but in all reality, T could have left Blackmon's spot in his lineup open all week and still would have won with ease.  Only runs would have flipped in the Bears favor without Blackmon in the lineup, while triples and home runs would have been tied.  That just shows how much the Topes dominated the Bears this week.  Shout out to the resurgent Hunter Pence as well.  Don't feel like going back and listing his stats but trust me when I say he was good this week and fantasy relevant again.  Early leader for comeback player of the year.
LVP
Joc Pederson (IBB) – 0/15, 1 BB, .063 OBP
Ummmmm yea, ugly week for Joc.  At least he made a nice catch, I think that was this week anyway but could have been last week.  'Nuff said, moving on.
Next Week
T (6-5) vs RCBD (3-5-3)
BEARS (4-6-1) vs BBS (3-7-1)
Rojo's Renegade Force with the clean victory over Ocean Gate Fishing Club 6-3-5
Doch Thoughts
The Renegade Force did not have to cheat to earn this victory.  They also started 12 pitchers this week which is a nice change of pace for this squad.  The Renegade force were led by their hitting as they received 4 out of their 6 category wins from the hitters on the squad.  There were 3 Jericho's in this matchup between Ohtani, Trea Turner, and Mookie Betts.  I wonder if the Fishing Club watched the season finale of Wicked Tuna last night.  If he didn't, let's just say I will be more then disappointed and be requesting he change his name yet again, because it stinks and Wicked Tuna rocks.  The Fishing Club did get a combined 8 home runs out of the trio of rookies Alvarez, Senzel, and Jimenez.  Something to watch out for moving forward as these guys all look legit.  Brendan Rodgers on the other hand can't buy any consistent playing time out in Colorado.
MVP
Eric Hosmer (RRF) – 5 runs, 3 2Bs, 12 RBIs, .400 OBP
Did Eric Freaking Hosmer just have 12 RBI this week?  I was about to give this honor to Ohtani for his Jericho, or to one of the 3 pitchers Rojo had that had themselves nice little 2 start weeks.  But Hosmer gets it because a 12 RBI week is impressive for anyone.  I'll tell you guys what that was the quietest 12 RBI week I have ever seen.  The San Diego first baseman only had 3 extra base hits and none of them left the yard.  It was well documented in the chat the scoring that was going on in the San Diego and Colorado series, so perhaps I shouldn't be so surprised.  Hosmer is a man who I thought got overpaid by San Diego and a guy I thought should be bouncing around the waiver wire in fantasy circuits, but perhaps ROJO knows something I don't.  Either way, there is no denying his 12 RBIs were huge in the contest that was neck and neck in that category. 1 2
LVP
Austin Meadows (OGFC) – 2/21, 2 Runs, 1 2B, 1 3B, .174 OBP
Not a good week for a guy who has been on the block for the Fishing Club.  This Fishing Club narrowly lost out in runs and RBI this week and could have used anything from Meadows.  This award could have also gone to Amed Rosario, who Heroy still insists is good and worth a roster spot when just about every Mets fan in the league (only 2 at this point) disagrees with that assessment.  Nobody wants Rosario to be good more than me, but I am afraid he just isn't.  The Fishing Club offense is still very good even with the blackhole known as Rosario in the lineup every day.  Oh, and uh yea back to LVP Meadows, you'll bounce back I'm sure, no doubt you're better than Rosario.
Jericho's
Ohtani (RRF)
Betts (OGFC)
Turner (OGFC)
Next Week
OGFC (5-5-1) vs ECK (6-5)
RRF (6-4-1) vs LAKE (4-7)
Fan favorite underdogs from Lacey put up another gritty win against the East Coast Kings 8-4-2
Doch Thoughts
The good guys of the league from Lacey keep on trucking as they were able to overcome adversity once again for another victory, improving their record to 11-0.  This makes 16 straight victories dating back to the infamous ROJO tie late last season.  The man behind the team in Lacey does everything right and should be looked at as a role model to the rest of the league.  A league that should aspire to be more like him when they grow up, even though he is the youngest member of the Backyard.  He is charitable, humble, charismatic, handsome, and overall just a terrific guy.  Women want him and men want to be him.  The chat could not be happier that such an outstanding person keeps pulling out victories in the Backyard.  But there's more to life then the Backyard, and the chat wishes nothing but the best in life to that handsome devil down in Lacey.  He deserves it for his hard work and dedication day in and day out.
Oh, yea there was a matchup here…. Huge performance by Ketel Marte and his 5-homer week for the Kings.  Marte now has like 20 home runs or some shit which doesn't seem right.  Freeman keeps raking, Bellinger keeps hitting homers, Tatis Jr had a Jericho and Verlander keeps defying father time.  Backdoor Sliderz were 2 RBIs away from the 60/60 club this week.  The Kings were also impressive with their 64 runs, but fell a little short this week.
MVP
Ozzie Albies (LTBS) – 7 Runs, 5 2Bs, 3 HRs, 9 RBIs, 1 SB, .452 OBP
This one almost went to Tatis Jr with his 3 3Bs while picking up a Jericho, but the RBIs separated Albies from Tatis this week.  Albies was a 3-bagger shy of a Jericho himself, which is often the stat that eludes the Jericho hopefuls out there.  The Braves are one of the hottest teams in baseball currently, which is good for the Backdoor Sliderz who roster about a third of their lineup. 
LVP
David Price (ECK) – 1.1 IP, 6 ER, 2 Ks, 40.50 ERA
Not a good start at home against Texas for Price.  Paxton was also disappointing for the Kings this week, but nothing looks uglier than an ERA north of 40!  Price still is pitching well this year with his 71 Ks and 3.52 ERA even after his horrific start.  He'll bounce back, if his elbow doesn't flare up again, which seems to happen every year.
Jericho's
Tatis Jr (LTBS)
Next Week
LTBS (11-0) vs XYZ (2-6-3) ****MATCHUP OF THE WEEK*****
Dochney's matchups will stay matchup of the week until he is beaten.
ECK (6-5) vs OGFC (5-5-1)
And that's all folks.  Thanks for tuning in to check out the highly anticipated debut of the new blog administration.  Unlike the old guard, we will be taking notes and suggestions from fans out there to continue improving the blog for everyone to enjoy.  Hope you have enjoyed your read and good luck in your matchups.