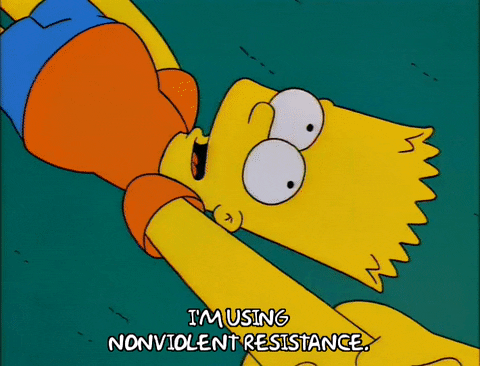 FUCK THIS WEEK MANNNNNN. Not only did I NOT un-undefeat the evil Lacey Township BackdoorSliderz, it also was just kinda a "meh" performance where we just generally did a little bit worse in all facets. Except for Doubles. A TRULY PATHETIC SIX DOUBLES.
In protest of the absolute bullshit that was Week 7's results for my specific fantasy team, as well as in protest of ESPN's epic-ally phoned-in performance this season….I am epic-ally phoning in this fucking review. And probably not even calling in for Week 8 or Week 9. EXPECT AN INTERESTING POWER RANKINGS beginning o' June where I seek to combine 3 weeks of reviews into one June Power Rankings post in order to avoid yanno, reviewing this bullshit. Few quick news and notes prior to that:
Week 7 Very Basic Results: 
LTBS (7-0, FUCK) over IBB (3-3-1),
LL (4-3, A NEW SEASON RECORD CONGRATS SHANE) over HEROY (4-3 and MERCIFULLY converted back to the OGTFC [never thought I would miss that name] after learning that fantasy baseball, as in life, is just random chaos your name means nothing)
'Topes (2-5) over PBX (0-5-2)
ECK (4-3) over BBS (1-5-1)
RRF (4-3) over RCBD (3-3-1)
Week 7 MVP OF THE WEEK: 
8/27, 7 Rs, 1 2B, 2 3Bs, 3 HRs, 10 RBIs, .321 OBP
Week 7 LVP OF THE WEEK: 
0/11, 1 RBI, .083 OBP
Week 7

JROLL

s:    
Only ONE as these are a dying art, and that one came from:
6/26, 2 Rs, 2 2Bs, 1 3B, 1 HR, 3 RBIs, 1 SB, .259 OBP
Week Seven Review, both done and not really done. And fuck you.