Three weeks in the books, another 15 to go before we bet to #TheBracket. Unfortunately LEAGUE VILLIAN used some Sunday night Braves magic to remain undefeated, the only 3-0 team in the land (Bears and Bad Dudes are at 2-0-1). There's also only one 0-3 in the land and that is last year's BCS LOSERS the Astoria Isotopes (X-Rayz and Slugs at 0-2-1). So I mean that's basically most of the records and stuff, you can either stop reading now or you can read the rest why would I give a shit either way…. WEEK THREE RESULTS DOWN BELOW, Keep On Steppin' folks….
OH YEA ALSO WHY did I forget that I am s'posed to select the BBOTW ahead of time. We shall get back on track with that one, starting now.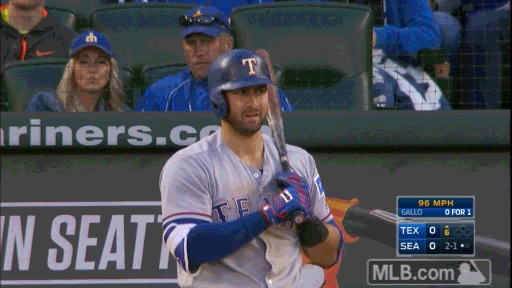 Rojo's Renegade Force THROTTLE The Lakehurst Leviathans, Leviathan Fans Urged To Not Get Too Nervous  –  11-2-1
MVP:  Joey Gallo  –  Gallo is still (for the most part) striking out a ton but he DID manage a .480 OBP in Week 3 despite only notching one walk so that's….wild.  11/23, 8 Rs, 2 2Bs, 1 3B, 4 HRs, 11 RBIs, .480 OBP     
LVP:  Jack Flaherty  –  Nobody was really standout shitty on O for the LL's so we are just going to have to give this to the shittiest pitcher performance. This may be a theme this week, LVPs looked a bit *shrug* on my first pass through. Fret not we shall find a way.  2.2 IP, 5 ER, 4 Ks, 16.88 ERA
Key Performer, For LOSER, to inspire HOPE 🙂 —  Here ya go, the only guy to register multiple HRs for the Leviathans was Jonathan Schoop so congrats to Jonathan and his family (7/24, 4 Rs, 2 2Bs, 2 HRs, 5 RBIs, .320 OBP).
Key Fuckup, For VICTOR, to inspire modesty 
 —  They may have hit 23 dingers but Chris Taylor hit none of those so SHAMEEEE to Chris and his entire bloodline (2/13, 1 R, .154 OBP).
Key To Matchup:  DONGS. The Renegade Force hit a tied-for-the-week-and-season-leading 23 HRs in Week 3. The Leviathans only hit 9. Never wanna be in single digits in the dongs AMIRITE?! So yea the rest of the stat cats that correspond to HRs went about as you'd expect.
What's Next (Week 4):  RRF v. ECK (2-1 v. 1-2)
                   
LL v. IBB (2-1 v. 2-0-1)
River City Bad Dudes Casually Beat Up Astoria Isotopes In A Matchup I Expected More Out Of Quite Frankly, At Least In The Group Chat  –  9-4-1
MVP:  Bryce Harper  –  Buncha MEH #s this week, forcing me to write a MEH review. I find a lot of these numbers uninspiring, desperately waiting to get to Christian Yelich or whatever. But Bryce Harper was FINE I guess and Go Phils?  8/29, 6 Rs, 2 2Bs, 1 HR, 5 RBIs, .382     
LVP:  Khris Davis  –  I consider myself a big Khrush guy so this hurts me a bit but C'MON KHRIS, I know you need to keep things in .247 range but don't have zero HR weeks that's not right the 'Topes are DYING OUT HERE.  3/15, 1 RBI, .250 OBP    
Key Performer, For LOSER, to inspire HOPE 🙂 —  Charlie Blackmon put a little pep in his step for a fuckin' change and boyyyyy will the 'Topes need it if they wanna climb out of this lil hole (11/27, 3 Rs, 1 2B, 2 3Bs, 2 HRs, 6 RBIs, .467 OBP).
Key Fuckup, For VICTOR, to inspire modesty 
 —  I'm glad somebody rostered Touki Toussaint for that start cuz I had to roster Matz for that other start, and I'm also glad that somebody was Mike (1.1 IP, 7 ER, 2 Ks, 47.25 ERA).
Key To Matchup: HELL IF I KNOW. This matchup seemed very boring to me. I am bored. It's possible I just wasn't really reading the chat as per usual but uhhh, WHERE'S THE PIZZAZZ HERE? Last week of Miguel Cabrera's legendary 'Topes tenure and his line pretty much sums up this entire box score (6/21, 3 Rs, 2 2Bs, 3 RBIs, .304 OBP). THANKS FOR THE MEMORIES MIGGY (Shane you are required to add him).
What's Next (Week 4):  RCBD @ BBS (2-0-1 @ 0-2-1)
                   
'Topes v. LTBS (0-3 v. 3-0, BBOTW )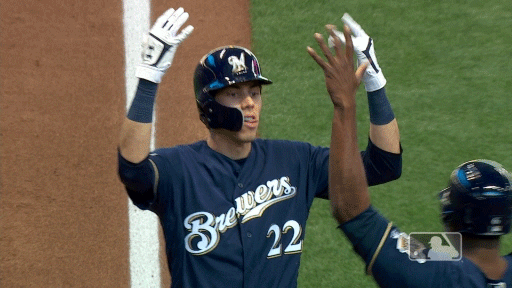 East Coast Kings Ride Christian Yelich Past Heroy's Stupid Team Name And Yea Yelich Hit More HRs Than That Entire Stupid Team So Take That, Stupid Team  –  7-6-1
MVP:  Christian Yelich –  Christian Yelich is a player on the East Coast Kings and NOT a player that is on Heroy's team. Pay attention as this may come into play later. And it also comes into play right now because I am going to point out that Yelich outhomered the entire squad de la Heroy. He good.  10/24, 9 Rs, 8 HRs, 16 RBIs, .533 OBP     ***MVP OF THE WEEK***   
LVP:  Willy Adames –  Thanks for nothing ONCE AGAIN WILLY.  2/12, 1 R, .167 OBP
Key Performer, For LOSER, to inspire HOPE 🙂 —  Byron Buxton had six hits in Week 3 but they were all doubles and given Buxton's entire goddamned CAREER to this point (not counting the 2nd half of '17) that's gotta be considering inspiring I s'pose (6/26, 3 Rs, 6 2Bs, 4 RBIs, 1 SB, .286 OBP).
Key Fuckup, For VICTOR, to inspire modesty 
 —  Uhhhh I mean I guess Noah Syndergaard was a bit shaky in Week 3, though it's always good when a pitcher can have two shaky starts and still deliver 14 Ks for the squad (10 IP, 9 ER, 14 Ks, 8.10 ERA).
Key To Matchup:  HEROY'S TEAM NOT ACQUIRING CHRISTIAN YELICH. RUMOR HAS IT once upon a time Yelich was offered to Team Heroy as part of a package of players for some other fuckin' guy, and that package was declined. And so Yelich went out in Week 4 and out-homered Team Heroy in its entirety. Seems like a Key To Matchup if I've ever written a Key To Matchup AND I HAVE, like 10 or 11 times in fact.
What's Next (Week 4):  ECK @ RRF(1-2 @ 2-1)
                   
HEROY @ PBX (1-2 @ 0-2-1)
Island Beach Bears And Barnegat Banana Slugs Tie Each Other, I TRULY FEEL IT WAS THE BEST WE COULD DO OKAY The Pitching Was Historically Awful  –  6-6-2
(workshoppin' here)
Whom Prevented Outright Losses:  Slugs Starters / Bears Speedsters  –  THOSE WHO TIE GET NO NAME RECOGNITION. But uh the reason the Slugs avoided a loss would be their SPs (11 QS with only one mixed-eye-colored fuck preventing a record tying week, THE record) and the reason the Bears avoided a loss would be their speedy fellas (key 3B on Saturday, 4 SBs on Sunday).    
Whom Prevented Outright Wins:  Bears Starters / Jesus Aguilar  –  Okay we'll get one name in, and that name comes from the Slugs. For the Bears a REAL PROBLEM was their starting pitching, only 3 SPs made it through the 5th inning one asshole gave up 6 ER without getting a single goddamned out. For the Slugs, Jesus Aguilar is to blame. I declare him back to shitty and it's only a lil bit cuz of trolling.  2/21, 1 R, .136 OBP    ***LVP OF THE WEEK***
What Should The Bears Have Done Differently To Prevent This Disgrace 🙂 —  Uhhhhh picked spot starters that weren't so shitty? Rostered more SPs that weren't shitty so they would then need less spot starters that could end up being shitty? I dunno man…
What Could The Slugs Have Done Differently To Avoid This Total Embarrassment 🙂 —  Uhhh dropped Aguilar? Coached up Ender Inciarte so he would have gotten more involved in the Braves Sunday Night Hit Parade? I dunno man…
(I dunno why I am acting so disgusted with ties but (at least for this week) I AM SO DISGUSTED WITH TIES, no Keys To Matchup those are for winners)
What's Next (Week 4):  IBB @ LL (2-0-1 @ 2-1)
                   
BBS v. RCBD (0-2-1 v. 2-0-1)
2019 WEEK 3 BACKYARD BATTLE OF THE WEEK, SPONSORED BY A POLAR BEAR THAT GOT A CT SCAN AND A HANDJOB SEMEN EXTRACTION VIA NON-HANDJOBBY PROCEDURE.…
https://www.chicagotribune.com/entertainment/museums/ct-ent-polar-bear-exam-brookfield-zoo-0424-story.html
Lacey Township BackdoorSliderz Snatch Victory From The Jaws Of Defeat Via Sunday Night Braves Bats, Stun The Pacific Beach X-Rayz  –  6-5-3
MVP:  Freddie Freeman  –  Freddie had a fine week and remains far better than Trevor Rosenthal and whatnot but really this one's about the 2 Rs, 2 RBIs, and .800 OBP that he put together on Easter's FATEFUL (for this meaningless Week 3 matchup, all other matchups and everything else in the universe also meaningless) night game.  6/24, 5 Rs, 2 2Bs, 1 HR, 5 RBIs, .357 OBP    
LVP:  DJ LeMahieu  –  A lot had to fall apart for the X-Rays to lose this lead, mostly relating to the Indians serving up BATTING PRACTICE for the Braves on Sunday Night Baseball, but when it was all said and done the X-Rays lost OBP .354 to .353 and DJ went 0-8 so fuck you DJ.  0-8, .000 OBP 
JROLLs:  Fernando Tatis Jr. (1, LTBS)
BackdoorSliderz Hitter Of Note:  Yepppp Fernando Tatis Jr. had his first JROLL, PERHAPS the first of many for him in his career, WHO KNEW he was going to be up on Opening Day this year lolololololol….o….l (8/23, 3 Rs, 1 2B, 1 3B,  1 HR, 2 RBIs, 3 SBs, .400 OBP).
BackdoorSliderz Pitcher Of Note:  Woulda like to have taken these guys down a peg by noting a deGrom injury but he seems to have dodged a bullet so WHATEVER Justin Verlander had a nice start meh (7 IP, 1 ER, 8 Ks, 1 QS, 1 W, 1.29 ERA).
X-Rays Hitter Of Note:  The X-Rayz continue to PLAY THE WIRE with a lot of the bats and they played the right card with Joc Pederson in Week 3 but yanno, he can't hit lefties and he isn't on their roster anymore and whatnot (8/23, 6 Rs, 4 HRs, 6 RBIs, .444 OBP).
X-Rays Pitcher Of Note:  Andddd they also pushed the right button on a Mike Minor streamed CG shutout SOMEHOW (9 IP, 0 ER, 7 Ks, 1 QS, 1 W, 1 CG, 0.00 ERA).
BBOTW BREAKDOWN
OOF, Sunday Night Heartbreak strikes again in the Backyard and this time it's the PB X-Rays left wondering just what…..went….wrong. What went wrong was Shane Bieber and the rest of the Indians were throwing bags of dicks across the plate on Sunday night but he isn't on either roster so let's discuss some guys who are.
The Rays were mostly cruising throughout the week but OH there were warning signs. Namely one:  a bullshit rain-shortened game CG by Jameson Tailon (5 IP, 1 ER, 3 Ks, 1 W, 1 CG) on Saturday that erased the Minor CG referenced above. That put the Douchney (his words, can't believe I never thought of it) and the defending champeens within striking distance heading into Easter Sunday, and the Rays were able to maintain that distance (shout to Joc and his 3 Rs 2 HRs) alllll the way up until Sunday Night Baseball. And that's when it fell apart: the BackdoorSliderz' 3 Braves (Freeman, Albies, Acuna) delivered 4 Rs 4 RBIs and justttt enough OBP, the X-Rayz typical MVP (J-Ram) continued his atypically USELESS season, and when the smoke settled the champs had escaped via a +2 win in Runs, +1 win in RBIs, and +.001 win in OBP. Keeps Lacey undefeated keeps Pacific Beach winless. RATHER UNFORTUNATE IF YOU ASK THIS "BLOGGER"…
Week 4 will see the 3-0 defending champs in a BCS rematch with the 0-3 Astoria Isotopes, perhaps seeking to put a proverbial nail in Mikey T's alarmingly light proverbial coffin. This is our first OFFICIALLY ANNOUNCED BBOTW of 2019, not because I think it will be competitive more because it's the BCS rematch and the 'Topes are staring an 0-4 start dead in the face. Elsewhere the Pacific Beach X-Rayz will try and shake off the heartbreaker when they take on whatever dumb fucking name Heroy goes with.
What's Next (Week 4):  LTBS @ 'Topes (3-0 @ 0-3, BBOTW)
                   
X-Rayz v. HEROY (0-2-1 v. 1-2)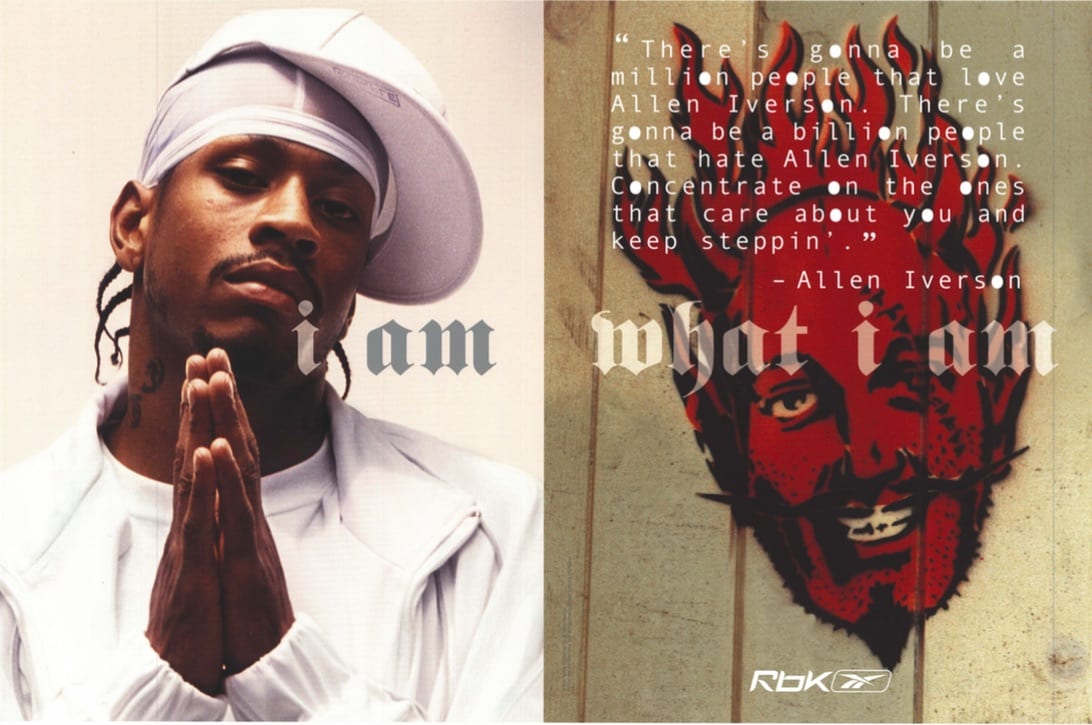 Week Three Review, Fin.