2018 RECORD:  8-10
PROJECTED 2019 RECORD:  9-8-1, 4th place.  LAST YEAR was kinda a blur from like I dunno February on? Some real autopilot shit, and yet I was still probably leading my TERRIBLY NAMED division at some point so this year all we gotta do is practice non-attachment and also not lose our last 5 matchups.
BEAR MINIMUM BLOVIATION:  The Bears completed a truly EPIC collapse in '18 by dropping their last 5 weeks, and to be honest I can't even quite recall how. That is just how the cookie crumbled in 2018, and to make matters worse I took an injured and useless Jose Altuve off Doch's team and probably provided them with so much support I should be presented a championship ring. ANYWHO we are expecting Altuve to not be useless this year and also figure no wayyyyy Votto and El Gary can remain that shitty and there you go BOOK IT, first playoff win in ages here I come.
PROJECTED BACKYARD SURPRISE STUD HITTER:  SS Garrett Hampson – I guess this already feels sort of strange because I'm declaring players I believe in will "surprise" me therefore it cannot come as a surprise, to me. But ANYHOW this one actually might because I fully expect the Rockies to FUCK young Garrett here cuz they love to fuck their young players #LeavingCoors. If they DO NOT however Hampson could wind up being an absolute stud, sort of a Trea Turner boosted by the Coors effect type situation. First he needs to get in the lineup and ideally he needs to make his way on up to the leadoff spot, but nothing is impossible.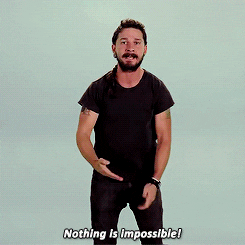 PROJECTED BACKYARD SURPRISE DUD HITTER:  3B/SS Eduardo Escobar – Again allow me to "surprise" myself by suggesting a player I think will be good for the team will actually be bad. Don't want to do such a thing with any player I'm emotionally invested in so lets do it with Eduardo instead. EDUARDO is supposed to be insurance behind the uncertain playing times of Garrett Hampson and Max Muncy; Eduardo was like top 15 as both a 3B and SS last year due to an abundance of 2Bs and such. Bears management can TOTES see Eduardo failing to prove a valuable enough insurance policy (Chase Field be damned) which would lead to them needing to seek out another 3B/SS OR just one of the two, again depending on some really ridiculous and unjust playing time concerns.
PROJECTED BACKYARD SURPRISE STUD PITCHER:  SP Shane Bieber – SURPRISE, I think Bieber is good and can be surprisingly so. A 4.55 ERA last year looks all gross and shit but UNDERNEATH THE HOOD he was rocking a SEXAY 3.23 FIP and 3.45 SIERA. Among pitchers that threw 110 those metrics ranked 17th and 20th respectively, ahead of and surrounded by some very good pitchers. The book on Biebs is his fastball is kinda shit but he may in fact possess elite control which can allow him to place it on corners and such. Also the slider is a beaut.   
PROJECTED BACKYARD SURPRISE DUD PITCHER:  SP Jose Quintana – I've wanted to own Quintana for YEARRRRRS from back in the day when he was churning out QS for the White Sox. So now I am rostering him when maybe I shouldn't. Let's just sayyy it is entirely possible those QS glory days are long behind us and I'll have to drop him by like mid-May. The trappings of longing for bygone days.