Round 1 in Review: #Dochtake Edition
 Bad Dudes Salt the Slugs 7-6-1 to eliminate the greatest team that has ever lost in the first round in Backyard history (#Slugfacts)
MVP
Tough call because of solid performances all around for the Bad Dudes on an offense that saw big numbers this week, including them tying the doubles record in a single week with 31.  This is the very first week I have the honor to choose an MVP, the pressure is on, do I give it to Stanton (.452 OBP, 4 2Bs, 2 HRs, 6 Runs, 4 RBIs, 1 SB)?  Do I give it to Abreu (.444 OBP, 2 2Bs, 2 HRs, 4 Runs, 9 RBIs)?  Or will I give it to Bryce Harper (.379 OBP, 3 2Bs, 2 HRs, 4 Runs, 8 RBIs)?  All well deserving individuals for the honor, hell, even Odor (9 RBIs), Chapman (5 2Bs, 5 Runs) and Treinen (3 IP, 7 Ks, 1 W, 2 Saves) deserve some recognition.
After putting a lot of thought into this, we are going to give MVP honors to the New York Mets this week.  They played spoiler a few times for the Slugs during the week, including the Sunday night showdown against Pivetta and Phillies.  They also beat the Yankees on Monday, knocking Slug ace Luis Severino out after 4 innings in which he gave up 4 earned.  Just 1 victory against the lowly Mets would have been enough to get the Slugs into the second round.  But the Mets burned the Slugs GM for turning his back on them as a fan.
LVP
Slugs GM Brian Smith
Did Brian overmanage his team in the playoffs?  It is going to be a question he will have to live with years from now.  What could have been?  It was proclaimed early in the year that this was his year, his team was the best, and overall, he is smarter and a better person than everyone else in league (he may not have said that last piece but he probably thinks it).  He did leave Gomber, a guy he traded for at the deadline, on his bench out of fear.  What did Gomber do from the bench you ask?  Oh well he just went out there and pitched great against the Nationals (6 IP, 0 earned, 6 Ks, 1 QS, 1 W).  If you recall from the above paragraph, Brian needed just 1 more win to get himself into the second round.  That one win was sitting on his bench the entire time right in front of him.  It was like that nerdy girl in high school that you did not realize was actually very beautiful once she takes off her glasses and lets her hair down.  That girl went on to blossom into a beautiful strong young woman.  She was right there in front of you the entire time and you never noticed Brian.
In all reality, it probably would have been Roark or Bucholz not getting a stream start if Gomber was in the lineup Wednesday for the slugs.  They each picked up quality starts and W's as well.  But that is not as dramatic for the sake of the blog.  So, Brian, you blew it, LVP of the week.  You sir, are your own worst enemy.  Cue the guitar rift from My Own Worst Enemy by the classic 90s one hit wonder band, Lit.  (for the record I owned 2 Lit CDs in my youth, I was 10)
RCBD Hitter of Note
Jose Abreu (.444 OBP, 2 2Bs, 2 HRs, 4 R, 9 RBI)
A lot of guys had good weeks for the Bad Dudes offense, special shout out to my boy Jed Lowrie who had 6 RBIs on 13 at bats.  Abreu just seemed like the right pick here.  Most RBIs on the Bad Dudes, who put up 66 RBIs this week.
RCBD Pitcher of Note
Dakota Hudson (2 IP, 0.00 ERA 2 Ks, 1 W, 2 H)
Nobody really stood out on the Bad Dudes staff.  Sure, Jake Arrieta had a good game, and Lobman's boy Treinen had a few saves and a win.  But when it came down to it, the Slugs could not manage a hold, and fell 1-win shy of winning the matchup this week.  SP eligible high minors reliever going out there and making a difference in what became 2 important categories this week.  Hudson's 2 holds were the only 2 of the matchup and the 1 win was absolutely a difference maker.
BBS Hitter of Note
Whit Merrifield (.500 OBP, 1 2B, 1 HR, 4 R, 6 RBIs, 2 SB)
I was uninspired by the Slugs hitters this week, so we will give this honor to Whit Merrifield because whatever why not.  This could have easily gone to Trevor Story (.423 OBP, 1 2B, 2 HRs, 6 R, 3 RBIs, 2 SB), but I was uninspired by his 3 RBIs.  Good job Whit, see you back in a backyard lineup next season.
BBS Pitcher of Note
Max Scherzer (6 IP, 7 Ks, 1 QS, 1 W)
Usual Max Scherzer line there.  1 start week for Max, and he did his job.  The same cannot be said for Luis Severino and Nick Pivetta.  They each had a 2-start week and all they had to do was beat that small market team in New York just once between the both of them.  But the Mets' offense decided to show up this week and ruin what was supposed to be Brian's year.
Matchup Notes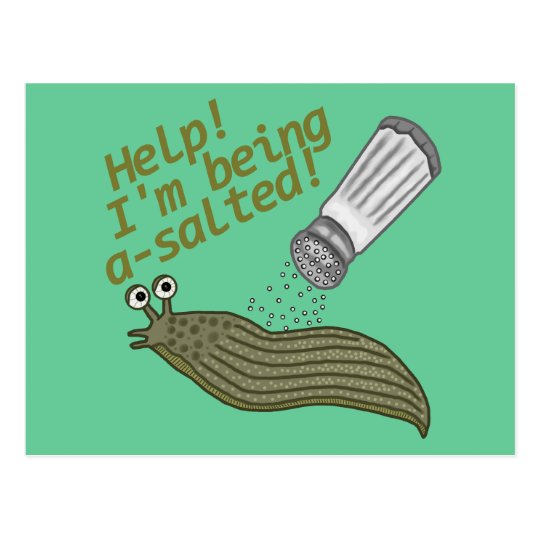 Lobman is turning into the Buffalo Bills of the Backyard.  He wiggled his way into the Backyard playoffs with the 6th seed and we may all pay for it.  Lobman's offense is starting to click at the absolute best time for the Bad Dudes.  The Bad Dudes outslugged the Slugs and won the offensive categories 5-1-1.  Perhaps having a better offense is more important when it comes to playoff time in the Backyard.  The aces on the Slugs only had 1 night in some cases to influence the matchup and it proved to not be enough.
On the other hand, I thought Brian had the best team ever, what happened?  This is at least what we were all lead to believe by the Slugs leader himself for most of the regular season.  There must be some sort of conspiracy to why the best team ever lost in the first round of the Backyard Playoffs.  How can a team that is so good possibly lose in the first round?  Was it because of aliens?  Is the Illuminati to blame?  Is the entire world out to get Brian?  Is this all a dream and Brian really won, but I am writing a fake blog post from a dream coma?  Brian removed himself from the chat so we perhaps may never know!  With Alex Jones out of work, one might think the Backyard should consider employing him to get to the bottom of this conspiracy.  We must find out why the government turned the frogs gay!  And perhaps they did the same to the slugs, it just went unnoticed until now.  Were the frogs being gay just a false flag to bring down the Barnegat Banana Slugs!?  Maybe the Curse of Charlie Morton was real after all!  One must now think; will the curse carry over to 2019 for the Slugs?
The once fearless Slugs leader, who was not afraid to announce this as his banner season as early as week 6, turned into a shell of himself.  One could smell the fear the Slugs started to have towards the Bad Dudes by mid-week when Muncy and Schoop were both waived in a desperate attempt to beat the Bad Dudes.  I would like to point out that Muncy was part of the same trade that brought Gomber over, who Brian benched.  Was it mentioned yet that the Gomber win on the bench would've been a difference maker in this matchup?
Lobman will go on to face the number 1 seeded Isotopes in the battle of the Mikes.
Brian will hopefully end his radio silence on Backyard Live to take his lumps for the cockiness he had in the beginning of the season, or at least give us a rant on why he was screwed over, or why we should have more DL spots, or we shouldn't police our minors so no one risks losing anyone.  But hey at least he still has Vlad Jr….. unless the Curse of Charlie Morton gets to him next.
Lacey Township Backdoor Sliderz just barely squeeze past the Renegades 14-0-0
MVP
Ronald Acuna Jr.  (.559 OBP, 2 2Bs, 4 HRs, 11 R, 9 RBIs, 3 SB)
Acuna Matada Mother Fuckers!  This 20-year-old prodigy broke out in a big way over the last few weeks.  He really started the week off hot Monday and Tuesday, contributing to Rojo getting buried early on according to some in Backyard Live (looking at Odom).  Whether you believed he was buried that early on or not, Rojo had an uphill battle this week after only the first 2 days of the playoffs.   Acuna had 4 HRs and 7 R, and all 9 of his RBIs by the end of Tuesday night alone.  What kind of week could this kid have had if Jose Urena didn't act like a coward and throw at Acuna's elbow, knocking the young man out of the game Wednesday and cooling him off slightly in the process.  Fuck Jose Urena!
LVP
Rojo
Rojo mismanaged his team early on in the week if you ask me.  For a team that is built on flexibility and the "line changes" he does daily, there is no reason that he should be with empty spots in his lineup.  On quite a few occasions this week he was starting a guy in his lineup that was not in his real-life team's lineup for that day.  I am not talking about just on light days when there aren't a lot of games, but on days where every team is playing, he would have guys in his lineup that were riding pine.  I actually counted up the amount of times he started a guy that was not starting in his team's actual lineup, Rojo did this 16 times throughout the week.  He did this 3 days in a row with Joc Pederson alone.  This is not a good job on a team that is seemingly built on flexibility.  Maybe he was too busy worrying about what relievers to stream instead of making sure he had a complete lineup for the day, and this is a bad job my friend.  I believe there is some sort of playoff winless streak going on here, so better luck next year.
LTBS Hitter of Note
Justin Turner (.567 OBP, 3 2Bs, 3 HRs, 8 Runs, 7 RBIs, 1 SB)
This ginger proved you don't need a soul to hit.  Good job brother, keep up the good work.
LTBS Pitcher of Note
Jacob deGrom (15.2 IP, 2 ER, 1.15 ERA, 21 Ks, 2 QS, 2 W, 1 CG)
This guy is awesome.  Degrominant in the 2-start week.  He finally received some run support in those 2 starts and that equals 2 victories for deGrom, including a CG.  One of the best pitchers in baseball right here, and deserves some serious recognition for the Cy Young Award.
RRF Hitter of Note
Paul Goldschmidt (.607 OBP, 1 2B, 2 HRs, 5 R, 7 RBIs, 1 SB)
Goldy is pretty good by the way, in case someone wasn't aware out there.  He was constantly on base this week, but ultimately it did not matter for a Renegades team that failed to win a single category.
RRF Pitcher of Note 
Corey Kluber (7 IP, 1 ER, 1.29 ERA, 7 Ks, 1 QS, 1 W)
Klubot is good, I'm sure other Sean has written extensively about him in the past so you're going to have to keep scrolling to see more info on Kluber.
Matchup Notes
Well for one I was very fortunate during double headers this week.  Was also very fortunate that Rojo was not attentive enough to his lineup, which was the storyline to this matchup.  16 TIMES THIS WEEK HE HAD A PLAYER IN HIS LINEUP THAT WAS NOT IN HIS REAL-LIFE LINEUP!  It is going to be difficult to win no matter who you are when that is happening.  You're missing out on potentially 50 at bats just by not checking lineups.  The Backdoor Sliderz had 44 more at bats than the Renegades this week, and the Sliderz did not roster a catcher for a single day during the week.  Rojo, who has made 450 moves this season, needed to make more moves to just ensure he is running a full lineup nightly.  Joc Pederson was benched 3 days in a row but Rojo ran him out his lineup for all 3 of those days.  I also question if Hosmer is rosterable as well.  But I digress and will manage my own team, which is moving on to round 2 for the first time in franchise history.
The BabySliderz jumped out to a real hot start this week and never looked back.  They will now look ahead to the number 2 seed Garden State Warriors led by R Mac.  Also of note, this is the 4th week in a row that Dochney will be facing a Ryan.
Round 2 Preview
Astoria Isotopes (1 Seed) Vs. River City Bad Dudes (6 Seed)
The Topes took over the number 1 seed by beating the Slugs in the final week of the season.  The Topes are led by some star power, but 2 of their biggest stars are currently on the DL.  Being without Judge and Sale are both a big blow for the Topes.
The Bad Dudes on the other hand have been red hot over the last month, and they have some big names on the offensive side of the ball themselves.  They looked like an absolute offensive monster in round 1 of the playoffs.  The Topes may have some big names, but are they enough to hold off the scorching Bad Dudes without the Pride of the Topes (Judge)?
The season series was split between these 2.  The Bad Dudes won in Week 16 (6-5-3), while the Topes won in Week 7 (7-6-1)
PreDOCHtion: Bad Dudes take down the Topes to advance to yet another BCS Finals.
Garden State Warriors (2 Seed) host the Lacey Township Backdoor Sliderz (5 Seed)
Week 18 rematch for our other Backyard Round 2 playoff matchup.  R Mac could have secured the 1 seed and eliminated the Baby Sliderz from the playoffs with a Week 18 win, but was unable to do so and now Dochney will be looking to make the Warriors pay for letting him in the playoffs.
The Warriors perhaps have the best team in the league.  Dominate pitching staff when healthy and have very exciting young talent in Lindor, Correa, Gleyber, Baez, and Benintendi.  But this team is not the healthiest at this point in the season.  Darvish, Strasburg, Paxton, and Doolittle all sit on the DL for the Warriors, while the Sliderz are looking relatively healthy (KNOCK ON WOOD).  Strasburg may be back Wednesday for a start, but it is very likely R Mac will not have the other 3 for the remainder of the playoffs.
The Sliderz will lean on their youth to get them into the Backyard finals.  Hoping Acuna and Carpenter are not feeling any effects from being hit by pitches in scary spots last week.  There is also a highly anticipated Backyard debut for Michael Kopech, who will have a 2-start week to get his feet wet in the Backyard.
Season Series was split between these 2.  Warriors won the Week 9 matchup (9-4-1).  Sliderz won Week 18 (8-5-1).
PreDOCHtion: Backdoor Sliderz win because I am being biased.  No hard evidence to support the predochtion, screw you all!
IT ALL COMES DOWN TO THE FIELD OF FOUR AND FOLLOWING THAT WE WILL BE AT A FIELD OF TWO AND WHOEVER WINS THAT ONE WILL BE OUR 20178 CHAMPION AND AT LEAST IT ISN'T THE TROUT FISHING CLUB BARNEGAT BANANA SLUGS AMIRITE? NOW IF YOU WILL EXCUSE ME I HAVE A MATCHUP TO TURN AROUND OR POSSIBLY NOT TURN AROUND LIFE TO LIVE… HOPING TO SEE SOME MORE PEP IN THE TEAM'S STEP GOING FORWARD IN 2019 THOUGH GOTTA BE HONEST. BYBR2 TUNE IN……………….