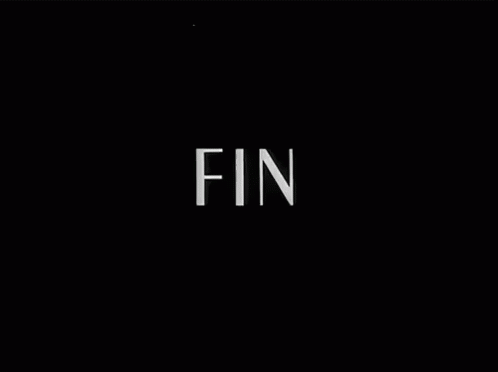 MVP:  Edwin Diaz  –  Edwin Diaz was the most impressive man in this matchup and I do not even care if 5 saves against RRF is entirely unnecessary.  5 IP, 1 ER, 11 Ks, 5 Saves, 1.80 ERA     
LVP:  Evan Gattis  –  Rare is the week I see a guy fail to reach base even once in 15 ABs so I'm calling it out.  0/15, 1 RBI, .000 OBP                
RRF Hitter Of Note:  I almost forgot how Nick Markakis is having that career year for whatever fucking reason, and next season he will be unrosterable and lose his spot in the Braves OF and all that fun stuff (12/26, 6 Rs, 4 2Bs, 1 3B, 1 HR, 8 RBIs, .448 OBP).
RRF Pitcher Of Note:  Might as well shoutout CC Sabathia for still CHUGGIN ALONG in his 27th season, for he is now on the DL and may chug no longer for all we know (6 IP, 0 ER, 7 Ks, 1 QS, 1 W, 0.00 ERA).
X*Rayz Hitter Of Note:  Billy Hamilton finally getting around to the whole stealing bases thing A LITTLE LATE, the rest of his production tends to be a bit unpalatable so you really want your B-Ham up around 40 SBs around this time (7/21, 2 Rs, 2 RBIs, 5 SBs, .333 OBP).
X*Rayz Pitcher Of Note:  Just need to note that Blake Snell was pulled at FORTY SEVEN pitches in this game cuz Rays, really not what one wants in a must-win Week 18 sitch (5 IP, 0 ER, 6 Ks, 1 W, 0.00 ERA).
BBR1:  RRF v. Sliderz (#4 v. #5)
              X*Rayz @ HOME
MVP:  Mookie Betts  –  FAREWELL Mookie Betts, for this is yet another season where the OGTFC will not be taking your talents to the Backyard Bracket. The OGTFC love missing the playoffs the way OGTFC ownership loves making 30 year old brides-to-be cry about their age. And strippers. And inappropriate comments in public settings. Also JROLL, maybe I'll tally these up again who knows  13/29, 10 Rs, 5 2Bs, 2 3Bs, 1 HR, 5 RBIs, 2 SBs, .556 OBP     ***MVP OF THE WEEK*** 
LVP:  Evan Longoria  –  Evan Longoria has pretty much looked old and borderline unrosterable just about every week except Week 17 against the beloved Bears, which, rude.  4/23, 2 Rs, 1 RBI, .240 OBP     
OGTFC Hitter Of Note:  Lets also wave goodbye to Trea Turner because he is another very talented OGTFC player and he deserves better, BLOW IT ALL UP (10/29, 5 Rs, 1 2Bs 1 3B, 2 RBIs, 2 SBs, .406 OBP).
OGTFC Pitcher Of Note:  They can keep Zack Godley if they want I guess, Zack had a good week but sometimes has bad weeks (14 IP, 3 ER, 13 Ks, 2 QS, 1 W, 1.93 ERA).
Morning Wood Hitter Of Note:  Almost wanted to point out Mitch Haniger because I point out JD Martinez every GOTDAMNED week but yea here's JD's line once again, those two are the bright spots on a dark-ish season in Q-Tip City (13/28, 7 Rs, 5 2Bs, 4 HRs, 11 RBIs, .531 OBP).
Morning Wood Pitcher Of Note:  And imho they might as well hold onto Dereck Rodriguez cuz I think he looks KINDA GOOD and they're pitching was KINDA BAD in 2018 (14 IP, 1 ER, 11 Ks, 2 QS, 1 W, 0.64 ERA).
BBR1:  OGTFC @ GONE FISHIN'
              MW @ HOME THIS HAS BEEN KNOWN SINCE LIKE MAY
MVP:  Ronald Acuna Jr.  –  Welllll well well if it isn't wunderkind Ronald Acuna Jr. waiting til precisely the right point in the season to start mashing dongs. This kid may end up being pretty good, along with all the other BackdoorSliderz kids, and now I am worried I might have helped create a monster going forward. MAGA TRAIN MOTHERFUCKERS.  8/27, 6 Rs, 1 2B, 4 HRs, 6 RBIs, 1 SB, .321 OBP     
LVP:  JT Realmuto  –  The Warriors sorta lazily made their way into the playoffs, bye already in hand, and even TOP-RANKED FANTASY CATCHER ACCORDING TO ESPN PLAYER RATER JT Realmuto sorta took the week off.  3/21, 1 2B, 1 RBI, .182 OBP
BackdoorSliderz Hitter Of Note:  Matt Carpenter also still hitting dongs in case anyone was wondering, and MAN was this the wrong year to part with Matt Carpenter they even played him at 3B a bunch when they said they wouldn't I HATE YOU MIKE MATHENY (5/25, 5 Rs, 3 HRs, 5 RBIs, .310 OBP).
BackdoorSliderz Pitcher Of Note:  When the Mets actually win for Jacob deGrom you just know everything is coming up ButtSliderz (6 IP, 0 ER, 10 Ks, 1 QS, 1 W, 0.00 ERA).
Warriors Hitter Of Note:  I for one think the Warriors will be just fine when they come out of the bye week and one reason for that is  Francisco Lindor (9/32, 4 Rs, 3 2Bs, 2 2 HRs, 7 RBIs, 3 SBs .343 OBP).
Warriors Pitcher Of Note:  And another reason is a shrewd acquisition of a one Carlos Carrasco (13.1 IP, 3 ER, 17 Ks, 2 QS, 1 W, 2.03 ERA).
BBR1:  Sliderz @ RRF (#5 @ #4)
              Warriors v. BYE (#2 seed)
2018 WEEK 18 BACKYARD CO-BATTLES OF THE WEEK, SPONSORED BY A BEAR PAIR
MVP:  Miguel Andujar  –  AND A CHILD SHALL LEAD THEM. Really annoying that the 'Topes straight up DROPPED Andujar at one point but then realized the gravity of their error and picked him back up on waivers. That made me sad.  9/28, 8 Rs, 1 2B, 3 HRs, 8 RBIs, 1 SB, .387 OBP
LVP:  Whit Merrifield  –  The Slugs blew their chance at the bye and they should very much blame Whit Merrifield, ironically.  ONE ASSUMES Vlad Jr. will eventually heal this wound FUCK YOU SHANE.  2/24, .154 OBP     ***LVP OF THE WEEK***          
Isotopes Hitter Of Note:  Paul Dejong SIGHTING, apparently the Isotopes still have Paul DeJong (7/24, 5 Rs, 3 2Bs, 3 HRs, 8 RBIs, .320 OBP).
Isotopes Pitcher Of Note:  They also have a Cole Hamels that looks a wee bit REJUVENATED with the move back to the NL, so that could be helpful potentially (13 IP, 3 2 ER, 11 Ks, 2 QS, 1 W, 1.38 ERA).
Banana Slugs Hitter Of Note:  Well JESUS (not Aguilar, who had 3 dongs) David Peralta where did this power stroke come from, usually this guy hits an annoying amount of grounders but also a good amount of triples but this year he's getting that bitch a bit higher in the air (12/27, 8 Rs, 1 2B, 1 3B, 4 HRs, 6 RBIs, .483 OBP).
Banana Slugs Pitcher Of Note:  Trevor Bauer was goooood and then took a liner to the ankle so we shall see, he perhaps could have used a bye week to rest up 😉 (12.1 IP, 1 ER, 19 Ks, 2 QS, 2 Ws, 0.73 ERA).
CO-BBOTW BREAKDOWN
In a CARAAAYYYYYZAY "Winner Takes Top Seed Loser Doesn't Even Get A Bye" matchup the drama just wasn't….quite…..there, aside from the what's at stake part. Credit where credit is due to both of these teams but particularly to the Isotopes of Astoria, whom outclassed the Banana Slugs in a few pitching cats that are the Slugs' bread and butter (or whatever a slug equivalent to bread and butter would be, bananas and banana byproducts?). The Isotopes impressively grabbed both Ks and ERA en route to a 4-2-1 advantage on the pitching cats, and then they handled business on the hitting side as well to the tune of a 4-2-1 once again. Even with a sub-.300 OBP the 'Topes stuck to their game of dongs and ribbies and the Slugs couldn't quite keep pace, despite a solid offensive showing for a team that sometimes lacks on that side of the ball. Not sure this one had much drama despite stretching the possibilities into the Sunday night game, I don't think 'Topes ownership was livetweeting every second of that game so HOW AM I TO KNOW? How am I…..to know.
In the Backyard Bracket's First Round the Astoria Isotopes will take a well-deserved break from action as the Backyard's #1 seed overall. Meanwhile the Barnegat Banana Slugs (#3), for their troubles, have to take on a particularly dangerous #6 seed in the River City Bad Dudes. Yanno the team looking to make it to a fourth straight BCS, that one.
BBR1:  Isotopes v. BYE (#1)
              Slugs v. Bad Dudes (#3 v. #6)
MVP:  Giancarlo Stanton  –  Giancarlo Stanton has stayed healthy for the Bad Dudes and ONE CAN CRAFT AN ARGUMENT had he not they'd miss the playoffs. Because like four teams were within a hair of the last playoff spot so one can craft an argument about just about anything. Is muh point.  8/27, 8 Rs, 5 HRs, 9 RBIs, .424 OBP      
LVP:  Rhys Hoskins  –  FAR DIFFERENT from his performance 'round this time last year, Rhys let us down in Week 18 and has Sophmore Meh'd. We still very much believe in the skill set.  1/21, 3 Rs, .200 OBP           
Bad Dudes Hitter Of Note:  NATCH Rougned Odor hit a triple and JROLL'd in the one week in the past like 9 that I couldn't muster a triple, that won't fix his ears though (9/30, 7 Rs, 2 2Bs, 1 3B, 1 HR, 5 RBIs, 1 SB, .400 OBP).
Bad Dudes Pitcher Of Note:  And also Kevin Gausman twirled a gem cuz again NATCH (8 IP, 1 ER, 8 Ks, 1 QS, 1 W, 1.13 ERA).
Bears Hitter Of Note:  I honestly have nobody to really commend here so let me just say I am confident a healthy Edwin Encarnacion would have hit 11 dongs over the weekend, he never lets me down come playoff time (2/14, 1 R, 1 HR, 5 RBIs, 1 SB, .235 OBP).
Bears Pitcher Of Note:  And for the last time just want to thank Aaron Nola for nearly singlehandedly willing us out of the depths of the league on the QS leaderboard, and for teaching me how to love (a pitcher) again (6 IP, 0 ER, 5 Ks, 1 QS, 1 W, 0.00 ERA).
CO-BBOTW BREAKDOWN
And so the reasonnn the Slugs find themselves in a tough Round 1 matchup has a lot to do with a lot of different factors, the final spot in this year's #BB truly coming down to some crazy tiebreakers and factors and yada yada. One of those factors was certainly an absolute COLLAPSE by the Bell Road Bears, which I cannot die is INTERESTING from a seasonal recap standpoint but also cannot deny not at all giving a shit about. BAD TEAM would have made no noise in the playoffs. The River City Bad Dudes however are poised to make noise, on the strength of a basically wire-to-wire Week 18 victory that gets them back in the dance (which they've been in every single time mehhhh). 4-3 advantage in the hitting cats and a 4-2-1 in the pitching stuff, shit pitching and injuries kinda robbing this one of much drama a Freddy Peralta Friday disaster sorta sunk the battleship longgggg before a Tyler Skaggs Saturday disaster had the chance to. And that was all she wrote for a team with numbers that likely should have stuck them with a Bonerz-esque record, and the team with slightly better numbers moves on and grabs the 6 seed. 3 teams from each division in the Backyard Bracket NICE SYMMETRY.
The River City Bad Dudes will enter the Bracket yet again, a 6 seed taking on the 3 seeded Barnegat Banana Slugs. The Bell Road Bears will miss the playoffs for the 2nd time in four seasons, book-ending two straight seasons of 1st round byes that lead to NOTHING and so questioning EVERYTHING about existence (jk I'm fine but feel free to try and trade for all my dudes of value, I want to join the MW @ the bottom SEEMS PEACEFUL DOWN THERE).
BBR1:  Bad Dudes @ Slugs (#6 v. #3) 
              Bears @ HIBERNATING
BACKYARD BRACKET ROUND 1 PREVIEW
Now that we have looked at how we arrived at this #FieldOfSix, let's take a look at the matchups that will determine which two teams will advance to Round 2 and a date with our top two seeds aka the fuckers below…..
FIRST ROUND BYES:   #1  ASTORIA ISOTOPES (13-4-1, .750)
                                         #2  GARDEN STATE WARRIORS (13-5, .722)      
#3 BARNEGAT BANANA SLUGS (12-6, .667)   VS.     #6 RIVER CITY BAD                                                                           DUDES (8-10, .444)
                                   
The Barnegat Banana Slugs enter the 2018 #BackYardBracket having jusstttttt missed out on a bye, and it kinda stings this year as now they have to face a very capable six-seeded River City Bad Dudes franchise. The Slugs find themselves with the season-long advantage in every pitching cat outside of CGs (3-2 Dudes) and Holds, however the Bad Dudes have the advantage in every hitting cat outside of Steals. These things don't exactly play out along those lines in a 7 day sample size BUT this will be an interesting matchup nonetheless, damn good pitching vs. pretty good hitting and all of the SSS craziness in play.
One thing working in the Banana Slugs favor is a pretty convincing season series sweep of the Bad Dudes, with a 9-1-4 victory in Week 8 and a 7-5-2 in Week 17. The Bad Dudes will be the first to remind you that the playoffs are a different animal altogether howevs. Also please everyone support local artists and save the Brian skateboarding GIF to your phone for use 4e.
WHAT TO WATCH FOR:  DONGS.  The Slugs will feel good about their advantages on the pitching side of things, most likely, but what would realllllly help 'em, out is a powerful week for the Barnegaters coupled with a bit o' a dry spell for the Bad Dudes. While River City grabbed a 10-2 RBI lead after Monday's festivities they only did so on the strength of 1 dong, and everyone knows it is gonna take more dongs than that. Dong dong dong dong dong.
#4 ROJO'S RENEGADE FORCE (8-7-3, .528)      VS.     #5 LACEY                                                                                           TOWNSHIP                                                                                       BACKDOORSLIDERZ                                                                                  (8-9-1, .472)
            VS.                 
The matchup that was only allowed into existence because the higher seed here acted SOFT in Week 17, I could really end this here but I will continue. IRONICALLY ENOUGH Rojo's Renegade Force leads the league in the power cats (HRs/RBIs) BUT if we are being honest here the BackdoorSliderz have just been fucking solid pretty much across the board, all cats they hold their own. Also if we are being honest here RRF don't deserve to win another game this season. MIGHT be why the BackdoorSliderz just put up perhaps the greatest Monday batting line in Backyard Bracket history. Let's highlight it here:  17 Rs, 4 2Bs, 7 HRs, 20 RBIs, 1 SB, .4366 OBP. In the words of Noob-Noob: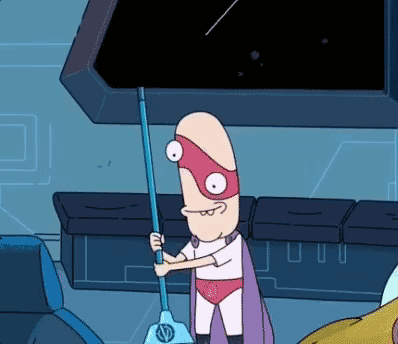 In the regular season the Lacey Township BackdoorSliderz won the first meeting between these two teams back in Week 8 (7-5-2). And THEN in Week 17 the Renegade Force started 11 and basically did that thing where dogs roll over as an act of submission, and so these two teams tied (6-6-2). So now you have the matchup that you have, with the BDSliderz taking a 1-0-1 regular season record into battle with these WIMPS.
WHAT TO WATCH FOR:  THE WILL OF THE FANTASY GODS. Life is all chaos and it is very unlikely there are "fantasy baseball gods" but also NO LESS LIKELY than any actual "God" so if there IS fantasy baseball gods (no way there's an actual God) they are displeased with the RRF. And that is why they just got mollywhopped on a Monday in the hitting cats. These Bracket weeks they are long ones so this thing's far from over, but if the BackdoorSliderz absolutely BLOW THE DOORS OFF this matchup I will certainly try and claim it is divine intervention of some sort. You should NEVER play for the tie, despite how pretty Rachel is.
(RECYCLED CLOSING PARAGRAPH ALERT)  AND SO THE STAGE……….HAS BEEN SET. BUT FOR REAL THIS TIME, THE BACKYARD BRACKET HAS BEEN COMPLETED AND THE BACKYARD CHAMPIONSHIP LEAGUE'S (BCL) 20178 PLAYOFFS ARE UNDERWAY AND WHO WILL MAKE THE BCS (BACKYARD CHAMPIONSHIP SERIES)? I KNOW I HAVE MY GUESSES. APOLOGIES TO THE FOUR LOSERS THREE LOSERS AND ME WHO ARE ALREADY GUARANTEED NOT TO MAKE SAID BCS, YOU HAVE ONLY YOURSELVES AND THE CRUELTY OF FANTASY SPORTS AND RANDOM CHANCE AND LUCK TO BLAME (AND ALSO ROJO AND AROLDIS CHAPMAN IN MY CASE. FUCK Y'ALL EVERYTHING. BYBR1 TUNE IN……………….