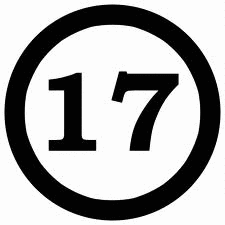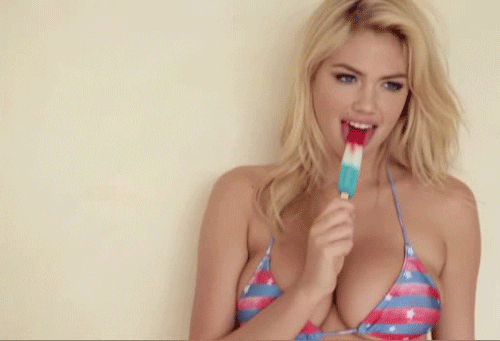 MVP:  Justin Verlander  –  Norrrrrmally I don't like to point out MVPs in tie situations (I mean not normally but at least a couple times this season) but in this scenario, since they deadlocked at 93 Ks (SINCE ROJO SAT HIS TWELFTH STARTER) I will have to point out that Verlander struck out 14 in but one start.  7.2 IP, 1 ER, 14 Ks, 1 QS, 1 W, 1.17 ERA      
LVP:  Rojo  –  BOOOOOOOOOOOOOOOOOOOOOOOOOOOOOOO.  BOOOOOOOOOOOOOOOOOOOOOOOOOOOOOOOOOO THIS MAN.  1 Benched Masahiro     ***LVP OF THE WEEK***           
BackdoorSliderz Hitter Of Note:  With apologies to the Acuna JROLL I wanna instead note that Matt Carpenter is still having his best season ever at 32.66 years of age because that gives me hope (11/26, 7 Rs, 2 2Bs, 4 HRs, 7 RBIs, 1 SB, .543 OBP).
BackdoorSliderz Pitcher Of Note:  Another guy that pitched well and racked up Ks was a young fellow by the name of Walker Buehler (12.1 IP, 3 ER, 15 Ks, 1 QS, 1 W, 2.19 ERA).
RRF Hitter Of Note:  Nelson Cruz still CRUZIN (sorry) towards yet another 30+ HR campaign at 38 and that also gives me hope, LOVE THESE TWO HITTERS OF NOTE (7/26, 4 Rs, 1 2B, 4 HRs, 10 RBIs, .326 OBP).
RRF Pitcher Of Note:  HUH that's weird I coulda sworn Masahiro Tanaka was lined up for two starts in Week 17 HOW PECULIAR (6 IP, 0 ER, 8 Ks, 1 QS, 1 W, 0.00 ERA).
Week 18:  Sliderz v. Warriors (7-9-1 v. 13-4)
                   RRF @ X*Rayz (8-7-2 @ 7-10)
MVP:  Trevor Story  –  GROSS I KNOW, but in the battle of middle-infielders-whom-I-enjoy-trashing-to-their-owners Story had uhhh one more RBI than the other guy. And PERHAPS that made all the difference, one could incorrectly claim.  7/26, 5 Rs, 1 2B, 4 HRs, 11 RBIs, 1 SB, .296 OBP     ***MVP OF THE WEEK***
LVP:  Jon Lester  –  Jonny really let the squad down with a two start performance that did no favors for a Bad Dudes team that needed to try and steal ERA.  2/21, 1 R, 1 RBI, .136 OBP           
Banana Slugs Hitter Of Note:  Howz about Salvador Perez with a MATCHUP HIGH 3 dongs (7/31, 3 Rs, 3 HRs, 8 RBIs, .250 OBP).
Banana Slugs Pitcher Of Note:  Nick Pivetta gave up 6 runs in an inning of work back on the 4th o' May but since then he's been v. good again GOOD FOR NICK (12 IP, 2 ER, 14 Ks, 1 QS, 1 W, 1.50 ERA).
Bad Dudes Hitter Of Note:  But yea Bryce Harper also hit three (7/25, 3 Rs, 2 2Bs, 3 HRs, 7 RBIs, .321 OBP).
Bad Dudes Pitcher Of Note:  Dylan Covey also TECHNICALLY let the squad down but the Bad Dudes trotted Dylan Covey out sooooo (4.1 IP, 4 ER, 1 K, 8.31 ERA).
Week 18:  Slugs @ Isotopes (12-5 @ 12-4-1, CO-BBOTW) 
                   Bad Dudes v. Babadooks (7-10 v. 8-9, CO-BBOTW)
MVP:  JD Martinez  –  JD Martinez had no business getting up in the 9th inning of that game but SURE ENOUGH he did and sure enough he took down the Bears on the very first pitch, credit to that guy but also fuck that guy THIS WAS KARMIC RETRIBUTION for all the Sunday night games I stole JD is but a tool…..a tool of destiny.  7/23, 4 Rs, 4 2Bs, 1 HR, 4 RBIs, 1 SB, .429 OBP
LVP:  Aroldis Chapman  –  Aroldis Chapman simply needed to close out a goddamned 3 run save and perhaps not give up a run and instead he did the opposite of that and turned what was headed for a 7-7 tie into an 8-4-2 loss. Aroldis Chapman will be traded this offseason.  2 IP, 2 ER, 6 Ks, 9.00 ERA     
Morning Wood Hitter Of Note:  Didi Gregorius put together his best week since like April I am gonna say, without checking one bit (8/24, 4 Rs, 1 2B, 2 HRs, 6 RBIs, .385 OBP).
Morning Wood Pitcher Of Note:  And also Rick Porcello you mother….fucker (9 IP, 1 ER, 9 Ks, 1 QS, 1 CG, 1 W, 1.00 ERA).
Bears Hitter Of Note:  Elvis Andrus hit two triples which was very kind of him, even if ULTIMATELY MEANINGLESS (10/29, 4 Rs, 3 2Bs, 2 HRs, 4 RBIs, .345 OBP).
Bears Pitcher Of Note:  Freddy Peralta wildly efficient enough in Week 17 for me to keep him beyond his High Minors status, we now fully expect him to be wildly inefficient in Week 18 (10 IP, 3 ER, 14 Ks, 1 QS, 1 W, 2.70 ERA).
Week 18:  MW v. OGTFC (1-7 v. 3-5)
                   Bears @ Bad Dudes (8-9 @ 7-10, CO-BBOTW)
MVP:  Brian Dozier  –  THE DOZEMAN. Or whatever.  7/19, 5 Rs, 3 2Bs, 2 HRs, 7 RBIs, .455 OBP     
LVP:  Magnerius Sierra  –  Unfortunately for the X*Rayz the X*Rayz had like three different guys I could have given this one to. Gonna go with Magnerius because he has the funnest name but don't think I didn't see you Dee (2/19) and Nicholas (3/21), REAL DISAPPOINTMENTS you two…were….here.  2/16, 1 R, .125 OBP
OGTFC Hitter Of Note:  Howz bout Willie Calhoun  actually appearing and contributing in a Backyard season, LONG TIME COMIN' folks (6/18, 4 Rs, 3 2Bs, 4 RBIs, .400 OBP).
OGTFC Pitcher Of Note:  Howz about Zack Godley apparently back to being good after taking most of the season off (7 IP, 0 ER, 10 Ks, 1 QS, 1 W, 0.00 ERA).
X*Rayz Hitter Of Note:  Silver linings for X*Rayz fans, they still own Jose Ramirez and he is probably the Backyard's best player in 2018 (10/22, 3 Rs, 2 2Bs, 3 HRs, 8 RBIs, 3 SBs, .538 OBP).
X*Rayz Pitcher Of Note:  Sucky linings for both X*Rayz fans and fans of the actual Rays SHAKIN THINGS UP, Ryan Yarbrough struggled to follow the "openers" last week (10.1 IP, 11 ER, 10 Ks, 1 W, 9.58 ERA).
Week 18:  OGTFC @ MW (6-9-2 @ 2-15)
                   X*Rayz v. RRF (7-10 v. 8-7-2)
2018 WEEK 17 BACKYARD BATTLE OF THE WEEK, SPONSORED BY A BEAR THAT DON'T CARE
MVP:  Khris Davis  –  Khris Davis is absolutely the forgotten man in both the Backyard and all of baseball and I for one am SICK OF IT. I mean HO HUM no biggie he's just on his way to his third straight 40 HR season, the year before these 40 HR seasons started he had 27 in 121 games. HO HUM. Khris Davis deserves some RESPECT.  7/22, 4 Rs, 3 HRs, 6 RBIs, .407 OBP    
LVP:  Wil Myers  –  Tough start to the week for Big Wily and then he went on the DL to save face, or due to a legit injury, or something.  1/14, 1 R, .071 OBP          
Isotopes Hitter Of Note:  Nolan Arenado remains good but I mean EVERYBODY KNOWS THIS (9/30, 5 Rs, 1 2B, 2 HRs, 6 RBIs, .364 OBP).
Isotopes Pitcher Of Note:  The 'Topes went back to their Tylers well and it failed so lets at least point out their failures, AND I LIKE Tyler Skaggs (3.1 IP, 10 ER, 3 Ks, 27.00 ERA).
Warriors Hitter Of Note:  I for one am super happy that Javier Baez finally fucking arrived, damn fine season for Javy B and Cardi B alike (10/24, 5 Rs, 3 2Bs, 1 3B, 3 HRs, 7 RBIs, .481 OBP).
Warriors Pitcher Of Note:  David Price Gerrit Cole got screwed out of a win on Sunday night a good hour before I got screwed out of a win and GOOD I AM GLAD but also what a shame cuz it helped the 'Topes (14 IP, 3 ER, 10 Ks, 2 QS, 1.93 ERA).
BBOTW "BREAKDOWN"
USUALLY I break this thang down with at least some level of detail but since Mikey T wouldn't shut the fuck up about a matchup that didn't budge the standings one bit you can just refer back to his running commentary. Isotopes tied the hitting cats 2-2-3 and "won" the pitching cats 3-2-2.
In Week 18 the Astoria Isotopes face the Barnegat Banana Slugs WITH A BYE ON THE LINE, so if he talks a lot about this one at least it will make slightly more sense. In Week 18 the Garden State Warriors take on the Lacey Township BackdoorSliderz NOT WITH A BYE ON THE LINE they seemingly locked one up but yea. Certainly the one seed will be on the line and certainly they will have the chance to send the Lacey Township BackdoorSliderz to the depths of hell and/or the offseason.
Week 18:  Isotopes v. Slugs (12-4-1 v. 12-5, CO-BBOTW)
                   Warriors @ Sliderz (13-4 @ 7-9-1)
In the first of our unprecedented CO-BACKYARD BATTLE(S) OF THE WEEK, the Astoria Isotopes host the Barnegat Banana Slugs with the winner guaranteed to grab a bye. There's also the opportunity for one (or both) of them to grab the Backyard Brackets top seed (if the Warriors lose, more on that later) so I guess that was perhaps why 'Topes ownership was acting all hot and bothered all Sunday evening, but still fuck them.
In the second CO-BBOTW, the River City Bad Dudes host a reeling Bell Road Bears franchise in what amounts to a play-in game for the Backyard Bracket. The Bears could get up the 4 seed with a win coupled with a RRF loss, the Bad Dudes seemingly can't get higher than 5 but their PRECIOUS playoffs streak is at stake in this one.
Those top-seeded Garden State Warriors head into Week 18 comfortably locked into a bye BUT uncomfortably still able to lose the top seed, with a loss coupled with an Isotopes win. As discussed that hasn't mattered since the great McLOdom/Heroy #1 seed vs. #2 seed BCS ties of 2013 BUT yanno, still would like to hold onto top seed I s'pose. This matchup is more important because pretty much every team from the 5 seed to the 9 seed will be watching the fate of the Lacey Township BackdoorSliderz, a loss for them opening up all sorts of possibilities both above and below.
One team looking to cash in on those possibilies is the Mission Valley X*Rayz, who need to defeat Rojo's Renegade Force and get wins out of the Bears and Warriors in order to grab a spot in the Bracket and have a chance to properly defend their title. The 2017 OGTFC are as of right now the only defending champeen to fail to make the "playoffs" (yuck) the following season. As for Rojo's Renegade Force, MAYBE THEY WANNA TRY AND WIN FOR A CHANGE as a loss coupled with a Bears win drops them down to the 5 seed on account of the crazy like 4th tiebreaker or whatever WINS. And having a lower seed in Round 1 can bite a team in the ass, as the RRF are aware (they lost to the eventual champion #4 seed OGTFC on a 6-6-2 tie in 2016).
And LAST BUT NOT LEAST, even the goddamned matchup with the goddamned 2-15 team has some intrigue. Q-Tip City Morning Wood are looking to match their wins total of 3 from last season, apparently that has some sort of significance to them and I consider that truly admirable. The OceanGate Trout Fishing Club on the other hand are looking for some sort of 2008 Philadelphia Eagles sneak into the playoffs shenanigans. A win over the Bonerz coupled with losses by the X*Rayz, BackdoorSliderz, and Bad Dudes and RATHER IMPROBABLY the OGTFC are in the Backyard Bracket as your 7-9-2 #6 seed.
so yea…………..crazy shit man…………………..