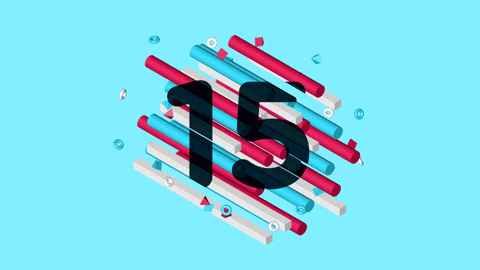 MVP: Eddie Rosario – I dunno when you count up the things Eddie Rosario seemed to do the most thing, coupled with a nice OBP. And that is a succint way of me explaining Eddie Rosario's presence in this particular section of the review. 16/43, 9 Rs, 1 2B, 1 HR, 9 RBIs, .426 OBP
LVP: John Hicks – Similarly but in the opposite direction, John Hicks did not do many things despite getting more ABs than you would think a non-HM John Hicks should be able to get. 2/17, 1 R, .250 OBP
Banana Slugs Hitter Of Note: Any time you can get double digit RBIs from your catcher position that is uhhh helpful, and Salvador Perez did that thing and with a shit OBP to boot (10/37, 3 Rs, 2 2Bs, 3 HRs, 11 RBIs, .282 OBP).
Banana Slugs Pitcher Of Note: Max Scherzezr in two start weeks is a nice thing for the Slugs even when he is shaky by his own lofty standards and it kinda feels redundant for me to have to point that out every time (13 IP, 5 ER, 12 Ks, 2 QS, 2 Ws, 3.46 ERA).
X*Rayz Hitter Of Note: One thing is for certain and that thing is that nobody can accuse Jose Ramirez of being to blame in any way for the precarious playoff positioning of the X*Rayz at this juncture also extended week JROLL and a beaut (15/37, 10 Rs, 2 2Bs, 2 3Bs, 6 HRs, 13 RBIs, 1 SB, .488 OBP).
X*Rayz Pitcher Of Note: Shoutout to Chris Archer for actually being good-ish in a start for a gotdamned change (13.2 IP, 7 ER, 23 Ks, 1 QS, 4.61 ERA).
Week 16: Banana Slugs @ MW (10-5 @ 1-14),
X*Rayz v. Bears (6-9 v. 8-7, BBOTW cuz must-win time in Mission Valley)
MVP: Carlos Carrasco – The Bad Dudes rode pitching to steal the victory here so uhh here's a guy that pitched pretty well. This shit isn't rocket science I AM SURE someone else can handle it on occasional occasions. 11.2 IP, 3 ER, 15 Ks, 1 QS, 2 Ws, 2.31 ERA
LVP: Rick Porcello – Sticking to the theme, the QTCMW lost cuz their pitching failed them and Rick Porcello failed most spectacularly cuz he is a turd. 2 IP, 8 ER, 36.00 ERA
Bad Dudes Hitter Of Note: Manny Machado finally got traded so that is an interesting thing so let's look at what Manny did during All Star game shitshow week (14/39, 6 Rs, 3 2Bs, 3 HRs, 6 RBIs, 1 SB, .457 OBP).
Bad Dudes Pitcher Of Note: Forgot Sean Manaea even existed but LOOGATTHISGUY his WHIP is under 1 that is sexay (16.2 IP, 7 ER, 10 Ks, 2 QS, 1 W, 3.78 ERA).
Morning Wood Hitter Of Note: Starling Marte somehow hit 5 HRs during this matchup so THAT is peculiar I guess (15/47, 8 Rs, 3 2Bs, 5 HRs, 11 RBIs, 3 SBs, .347 OBP).
Morning Pitcher Of Note: Any time you can give up 9 runs in a matchup as a team's closer I am going to consider that impressive and point it out, kudos to you Cody Allen (4 IP, 9 ER, 5 Ks, 2 Saves, 20.25 ERA).
Week 7: Bad Dudes @ Isotopes (6-9 @ 11-3-1)
MW v. Slugs (1-14 v. 10-5)
MVP: Matt Carpenter – See above for Matt Carpenter I just donged in six straight games O face. Basically says it all. 15/34, 12 Rs, 4 2Bs, 8 HRs, 12 RBIs, .558 OBP ***MVP OF THE WEEK***
LVP: Sean McLaughlin – Not really sure who to blame for this one so just gonna blame MYSELF, never a good look agreeing to a start limit and then losing categories that could have possibly flipped had you started more guys and double-crossed the start agreement. Gotta be better than that, Sean #1. Or yanno just start the max every time. 18 starts ***LVP OF THE WEEK***
BackdoorSliderz Hitter Of Note: Should also point out that Gregory Polanco also homered 5 times for the Buccos (JROLL to boot) cuz I mean what has gotten into the WATER down there in Pittsburgh AMIRITE (11/40, 9 Rs, 1 2B, 1 3B, 5 HRs, 11 RBIs, 1 SB, .318 OBP)?!
BackdoorSliderz Pitcher Of Note: Should also point out I am annoyed at the OGTFC for giving the ButtSliderz Justin Verlander (18 IP, 5 ER, 29 Ks, 2 QS, 1 W, 2.50 ERA).
Bears Hitter Of Note: Should also point out Ian Desmond is finally producing some fantasy WAR for this franchise a mere two years or so after the trade that first brought him here that was followed by sending him away but now he is back also yet another suspect-due-to-extra-games JROLL (15/35, 8 Rs, 2 2Bs, 3 3Bs, 2 HRs, 10 RBIs, 3 SBs, .459 OBP).
Bears Pitcher Of Note: Should also point out we've been as pleased with Aaron Nola as we have ever been with any pitcher in all our years in this forsaken "Backyard" he is a gem (13 IP, 2 ER, 15 Ks, 2 QS, 1 W, 1.38 ERA).
Week 16: Sliderz v. OGTFC (7-8 v. 4-9-2)
Bears @ X*Rayz (8-7 @ 6-9, BBOTW)
MVP: Christian Yelich – CHRISTIAN YELICH SIGHTING/JROLL, he is having a better season than I thought go figure. 20/49, 7 Rs, 6 2Bs, 1 3B, 1 HR, 11 RBIs, 2 SBs, .431 OBP
LVP: Trea Turner – This feels like LAZY WORK outta Trea Turner by Trea Turner standards and for that I blame management and the pervasive toxic culture within the Fishing Club organization. 5/35, 2 Rs, 1 HR, 3 RBIs, .189 OBP
Warriors Hitter Of Note: Anthony Rendon is a guy that puts together nice weeks sometimes and this was one of those sorts of weeks (12/36, 9 Rs, 1 3B, 3 HRs, 8 RBIs, .385 OBP).
Warriors Pitcher Of Note: The Warriors literally have three guys who pitched last week for them now on the DL, joining a bunch of other DL'd guys, but yea so they continue to roll anyway but yea so Noah Syndergaard is obviously your funniest injury here (10 IP, 2 ER, 7 Ks, 2 Ws, 1.80 ERA).
OGTFC Hitter Of Note: Mookie Betts JROLL, this officially being the jroll that makes me annoyed by all the extended week jrolls I have pointed out to you today dear reader I mean the man came up to bat like 46 times (17/40, 9 Rs, 2 2Bs, 2 3Bs, 1 HR, 7 RBIs, 2 SBs, .500 OBP).
OGTFC Pitcher Of Note: In other news the Astros rotation is v good and Gerrit Cole is one of the people in said rotation (11.2 IP, 1 ER, 19 Ks, 1 QS, 1 W, 0.77 ERA).
Week 16: Warriors v. RRF (12-3 v. 8-6-1)
OGTFC @ Sliderz (4-9-2 @ 7-8)
2018 WEEK 15 BACKYARD BATTLE OF THE WEEK, SPONSORED BY A BEAR WITH NO HAIR FUCKIN GAHHHHHHHHHHHHHHHHHHHHHHHHHHHHHHHHHHHHHHHHHHHHHHHHHHHHHHHHHHHHHH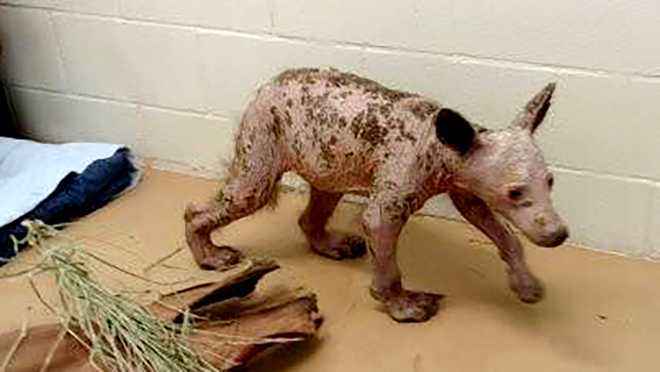 MVP: Chris Sale – Chris Sale had a good enough week to where there are assholes writing "Chris Sale might be pitching better than '99 Pedro" articles so I guess that is good enough to get MVP of the matchup here. 13 IP, 0 ER, 21 Ks, 2 QS, 2 Ws, 0.00 ERA
LVP: Eduardo Nunez – I used to enjoy Eduardo but he has been a Sawk for far too long now, ergo fuck Eduardo. 3/17, 1 R, .176 OBP
Isotopes Hitter Of Note: Nolan Arenado, good little player that is what I always say about Nolan Arenado (12/34, 8 Rs, 2 2Bs, 3 HRs, 9 RBIs, .450 OBP).
Isotopes Pitcher Of Note: Not sure whom Tyler Anderson thinks he is twirling three straight gems in Coors but here we are in that particular timeline (12 IP, 3 ER, 14 Ks, 2 QS, 2.25 ERA).
RRF Hitter Of Note: Shohei Ohtani guy that just DHs sometimes is a no fun Shohei Ohtani and I am going to use my forum here to declare that very thing (4/13, 2 Rs, 3 2Bs, .400 OBP).
RRF Pitcher Of Note: Look at this Lou Trivino fuckin' guy thoug (8 IP, 1 ER, 12 Ks, 4 Holds, 1.13 ERA).
BBOTW BREAKDOWN
This one was a chance for the Renegade Force to try and chase down a 'Topes team with its eyes towards a first round bye and uhh, yea they didn't do that. I am sure they tried though. The Isotopes built up a COMMANDING lead in the Runs cat (75-54) and that lead likely hinted at a team that was performing far better than its opponent offensively, and so it was with the 'Topes taking the hitting cats 4-1-2. Unfortunately for Force Fanz the 'Topes also pitched better, a fairly easy win in ERA (3.651 to 5.172) again pointing to a 'Topes team that either won or tied just about every cat they were expected to (HOLDS ASIDE). So yea Astoria came out on top on that side as well with an identical 4-1-2 margin of victory. And THAT is how you get to an 8-2-4 W, the two teams APPARENTLY not agreeing to any sort of starts limit and the RRF APPARENTLY allowing the Isotopes to even start one additional SP (20-19). Not sure any extra starts on Rojo's side make enough of a difference anyway but yanno, I have to write something in this part so I am writing that.
In Week 16 the Isotopes return to an always (usually) entertaining rivalry as they host a River City Bad Dudes team attempting to somehow find its way into the back of the Backyard Bracket. Rojo's Renegade Force, meanwhile, find themselves in a tough matchup @ a winners-of-9-straight Garden State Warriors team; the RRF are looking to stave off anyone coming for their current #4 seed but likely feel like they are in good shape to nab a 2018 playoff berth, AND HELL MAYBE THEY ARE.
Week 16: Isotopes v. Bad Dudes (11-3-1 v. 6-9)
RRF @ Warriors (8-6-1 @ 12-3)