1st Tiebreaker  –  Head To Head Record  –  Pretty self explanatory, if you won the season series against a team (PERHAPS BY SSS, SEASON SERIES SWEEP) then you obviously own the tiebreaker over a team. So since everyone plays everyone twice that refers to going 2-0 or 1-0-1 against an opponent.
2nd Tiebreaker  –  Division Record  –  BEHOLD CURRENT DIVISION RECORDS:
Bachelors:
'Topes –  5-2
RRF –  2-3
Bears –  4-2
X*Rayz –   2-4
BackdoorSliderz –  3-3
Mothafuggas
Warriors –    4-3
Banana Slugs –  4-2
Bad Dudes –  4-2
OGTFC –  3-3
Bonerz –  a flaccid 0-5
3rd Tiebreaker  –  Wins  –  Less ties this year so this one's less an issue, let's hope we don't even get to it.
UPDATE:  NOW WITH PROPER INFO
4th Tiebreaker  –  Total Season Stats As Matchup –  Should mostly make sense, you take the two tied teams and look at who would win if you look at the entire season as one H2H matchup. That will teach you pussies that are afraid to stream to 18 starters in the extended weeks, is what that will do.
5th Tiebreaker – Record Last 9 Games  –  Yep we go all the way to 5.
MVP:  Eugenio Suarez  –  Somehow the Reds have scored the 4th most runs in the NL and so also Eugenio Suarez is second in baseball in RBIs. The Banana Slugs are 9th in the Backyard in RBIs and baseball is a majestic and mysterious game, is what it is.  9/21, 7 Rs, 1 2B, 3 HRs, 7 RBIs, .571 OBP      
LVP:  Marcus Stroman  –  I've always thought Marcus Stroman has mostly sucked so I am just going to give this to him, still not really aiming for PEAK ANALYSIS or PEAK NON-TYPOS here. So yea fuck you Marcus Stroman I've known about you for years.  4.2 IP, 6 ER, 2 Ks, 11.57 ERA     
Banana Slugs Hitter Of Note:  Another unlikely big bopper for the Banana Slugs was Eugenio Suarez is Jesus Aguilar, who is no longer injured in case you haven't noticed Banana Slugs ownership mention him a thousand times has been hitting dongs [again going off the chat I skim more than participate in] [ADJUSTED FROM WEEK 5] (7/25, 4 Rs, 1 2B, 3 HRs, 9 RBIs, .367 OBP).
Banana Slugs Pitcher Of Note:  Another week down, another week where Max Scherzer was so lights out it is starting to bore me JUST OKAY (13 IP, 7 ER, 12 Ks, 1 QS, 1 W, 4.85 ERA).
BackdoorSliderz Hitter Of Note:  Ozzie Albies still did his part, JROLL'd right into your heart and I feel like it has been a while since one of those so this is "of note" (11/32, 4 Rs, 2 2Bs, 1 3B, 1 HR, 2 RBIs, 1 SB, .364 OBP).
BackdoorSliderz Pitcher Of Note:  Robbie Ray u bum (9.1 IP, 10 ER, 14 Ks, 9.64 ERA).
Week 15:  Banana Slugs v. X*Rayz (9-5 v. 6-8)
                   Sliderz @ Bears (6-8 @ 8-6)
MVP:  Aaron Judge  –  Look at Aaron Judge stealing two bases in a single game. TWO OF EM. ONE GAME. Good for him.  7/24, 6 Rs, 3 HRs, 3 RBIs, 2 SBs, .433 OBP
LVP:  Brandon Crawford  –  Look at Brandon Crawford regressing a wee bit because he knows he isn't supposed to hit .300.  2/21, 2 Rs, .208 OBP     
Isotopes Hitter Of Note:  Charlie Blackmon kinda got back to actually being noticed in a fantasy week, which must be nice for T (9/26, 6 Rs, 3 HRs, 5 RBIs, .357 OBP).
Isotopes Pitcher Of Note:  And the 'Topes said goodbye to TEAM STAPLE Jose Quintana in Week 14, so let us say goodbye to him and his not-good-enough-for-T QS on here as well (6 IP, 2 ER, 4 Ks, 1 QS, 1 W, 3.00 ERA).
Morning Wood Hitter Of Note:  JD Martinez still collecting ribbies and such (8/19, 6 Rs, 2 2Bs, 2 HRs, 7 RBIs, .421 OBP).
Morning Pitcher Of Note:  Anddddd Carlos Martinez back on his craft after the slightest of bumpy stretches (13 IP, 3 ER, 10 Ks, 2 QS, 2 Ws, 2.08 ERA).
Week 15:  Isotopes @ RRF (10-3-1 @ 8-5, BBOTW) 
                   MW @ Dudes (1-13 @ 5-9)
MVP:  Xander Bogaerts  –  Xander Bogaerts remember this guy? ME NEITHER FUCK HIM.  6/15, 6 Rs, 2 2Bs, 2 HRs, 10 RBIs, .600 OBP
LVP:  Sean Newcomb  –  Seansy Newcomb with a POOR two start performance in Week 14, besmirching the good name of the X*Rayz pitching staff and its ERA.  6.1 IP, 10 ER, 5 K, 14.21 ERA 
Bad Dudes Hitter Of Note:  Jed Lowrie likely putting the Dudes in a downright conundrum over whether or not they should try and ship him outta town, same as any other team he ever plays for (5/17, 4 Rs, 1 2B, 2 HRs, 6 RBIs, .455 OBP).
Bad Dudes Pitcher Of Note:  And shout out to Elieser Hernandez for perhaps putting together what will be the worst start of the year in the Backyard [not researched particularly thoroughly] (2.1 IP, 10 ER, 38.57 ERA).
X*Rayz Hitter Of Note:  SILVER LININGS ALERT, at least Billy Hamilton finally had a week where he was on base and stealing bases and doing his fucking job which is to steal bases (8/18, 5 Rs, 1 2B, 1 RBIs, 6 SBs, .500 OBP).
X*Rayz Pitcher Of Note:  Blake Snell not an All Star and therefore not #elite (7.1 IP, 0 ER, 9 Ks, 1 QS, 1 W, 0.00 ERA).
Week 15:  Bad Dudes v. MW (5-9 v. 1-13)  
                   X*Rayz @ Slugs (6-8 @ 9-5)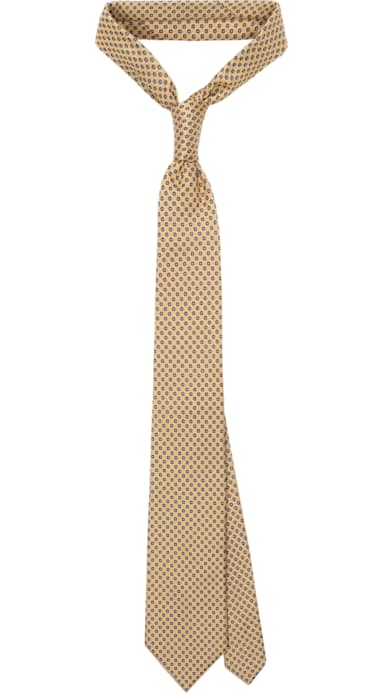 MVP:  Chris Taylor  –  Really NOBODY should receive such an award but I guess uhhh props to Chris Taylor for triplin' and homerin' and shit which helped the RRF eek out the TIE.  9/24, 3 Rs, 1 2B, 1 3B, 1 HR, 7 RBIs, .423 OBP     
LVP:  Anthony Rizzo  –  I suppose I shall decide to give the OGTFC an LVP (rather than giving Eric Hosmer LVP which would have been groundbreaking Week Review type shit) because I do in fact blame Heroy for all the ties inflicted upon this league. But yea Hosmer sucked but Rizzo also wasn't all that good, and for a greater number of ABs than Ahmed Rosario (who always sucks).  3/19, 3 RBIs, .200 OBP
RRF Hitter Of Note:  Nice to see Paul Goldschmidt back to having his shit together after a piss poor uhhhh May (13/29, 3 Rs, 2 2Bs, 2 HRs, 7 RBIs, .515 OBP).
RRF Pitcher Of Note:  Also nice to see Madison Bumgarner alive and uhhh okay (11.1 IP, 6 ER, 11 Ks, 1 QS, 1 W, 4.76 ERA).
OGTFC Hitter Of Note:  Mookie Betts is good at baseball which is a good thing because he is also black so Bahsten would turn on him SO quickly (10/27, 7 Rs, 2 2Bs, 2 HRs, 3 RBIs, 1 SB, .452 OBP).
OGTFC Pitcher Of Note:  Justin Verlander is also good at baseball and was traded for his troubles, I don't know about you guys but I hadn't even heard he was available (7 IP, 1 2 ER, 10 Ks, 1 QS, 2.57 ERA).
Week 15:   RRF v. Isotopes (8-5-1 v. 10-3-1, BBOTW )
                    OGTFC v. Warriors (4-8-2 v. 11-3)
2018 WEEK 14 BACKYARD BATTLE OF THE WEEK, SPONSORED BY A BEAR SINGING JOHN MAYER…………………………………………………………………………………………………………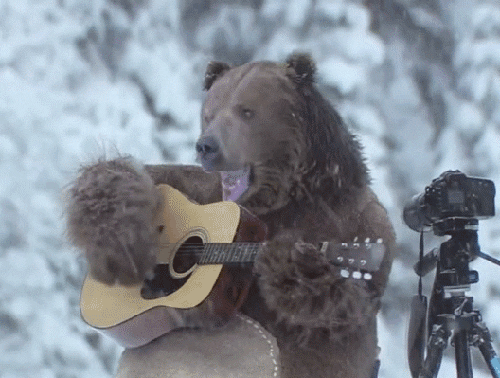 MVP:  Wil Myers  –  The Warriors carried out this mollywhoppin' with the help of not one but TWO JROLLs but Wil's was the slightly flashier of the two.  7/20, 5 Rs, 1 2B, 1 3B, 4 HRs, 8 RBIs, 2 SBs, .480 OBP     ***MVP OF THE WEEK***
LVP:  Delino DeShields  –  TAKE YOUR PICK REALLY, the Bears O came out a little flat in Week 14 (a la a Rex Grossman offense). And unfortunately Delino came aboard and gave me absolutely nothing and I had to set him free which breaks my heart every time but is also a part of life.  1/14, 1 R, .133 OBP     ***LVP OF THE WEEK***     
Warriors Hitter Of Note:  And here is your second JROLL, this one a career first (I presume) for Yoan Moncada (11/32, 6 Rs, 2 2Bs, 1 3B, 1 HR, 6 RBIs, 1 SB, .364 OBP).
Warriors Pitcher Of Note:  AT LEAST USING MY OLD FRIEND Tyson Ross AGAINST ME BACKFIRED (2 IP, 8 ER, 2 Ks, 36.00 ERA).
Bears Hitter Of Note:  IN CONTRAST to the slumping Rangers that have inhabited my roster, Shin-Soo Choo gets on base a lot and just generally does a nice job of things (9/20, 3 Rs, 2 2Bs, 2 HRs, 3 RBIs, .500 OBP).
Bears Pitcher Of Note:  Also GENERALLY doing a good job is a one Andrew Heaney and we generally thank him for it (14 IP, 6 ER, 20 Ks, 2 QS, 1 W, 3.86 ERA).
BBOTW BREAKDOWN
What can I sayyyyy really, ran into a real GWS BUZZSAW and they have now won 8 in a row ladies and gents. In Week 14 they nearly set the season's runs record which would have been HARDLY necessary, the Bears O S'd a D and only mustered 5 HRs. So yea CLEAN SWEEP of the hitting cats for the Warriors (7-0) and then they outsaved the Bears by 1 save, so they conceded the pitching cats 1-5-1 and it didn't even goddamned matter. Neither team pitched great but at least the Bears racked up 107 Ks. AT LEAST THAT.
In Week 15 the Garden State Warriors will go for magic number nineeee on their win streak, taking on the OceanGate Trout Fishing Club on OG turf. The OGTFC are still just a game or so outta the playoffs, I dunno I haven't checked but they ain't dead yet I am pretty sure. Speaking of not dead, the Bell Road Bears will host the not-dead Lacey Township BackdoorSliderz and I I think a W would justtttttt about clinch a #BackyardBracket spot for the Bears and make the remaining 3 weeks a couple team race for the 6 seed. I think that's just about how that would work. Let's just see what happens.
Week 15:  Warriors @ OGTFC (11-3 @ 4-8-2)
                    Bears v. Sliderz (8-6 v. 6-8)