HAPPY FOURTH! Also it is now the 5th so fuck off. Also we need to get some July Power Rankings in here just for HISTORICAL CONTEXT, they may be lighter on commentary than months past but they will not be wrong. To the Ranks…..which is a cooler way to say "Rankings"…..kinda like the "cats" instead of "categories" thing…..TO THE RANKS, COMPLETE WITH THE CAT RANKS….
(All stats through July 4th)
1- Garden State Warriors (10-3)
The Garden State Warriors were a solid 5-3 'round the time of last month's rankings and they ain't…..lost….since. So now they are 10-3 and looking dangerous DESPITE a whole heap of fucking injuries, with the league's best collection of middle infielders (Lindor, Correa (currently DL'd), Torres (currently DL'd), Moncada) and a team that keeps winning despite its CALLING CARD pitching staff still trying to work its way back from injuries (Strasburg, Darvish, Syndergaard have all been on the DL for at least a month and it ain't much mattered) .
The Cat Ranks: Runs t-2nd, Doubles 2nd, Triples 1st, HRs 5th, RBIs 2nd, SBs 3rd, OBP 8th, Strikeouts 2nd, QS 4th, CGs 1st, Wins t-7th, Saves 2nd, Holds 9th, ERA 4th, MOVES 8th.
Why They'll Win It All: They've won 7 in a gotdamned row, they have solid numbers across the board, lotta pretty names in their SP and MI slots.
Why They Won't: PITCHING IS VOLATILE, always tough to trust certain arms to be health come playoff time and even if they are yanno…..even Clayton Kershaw gets blown up here and there. But this team is good so they're likely my current favorite so that's another reason why they won't.
2- Astoria Isotopes (9-3-1)
The 'Topes had a good claim at the top ranking for a good portion of the season but I do not think anyone can fault me for dropping them down to 2nd here, not in the same way that someone might fault me for the last time I did it (deservedly so). They remain a trio of excellent bats (Judge, Blackmon, Arenado) complimented by several more very good bats, and one excellent pitcher (Sale) complimented by not much else. Let's see how it shakes out for them, I think they have a good shot at a bye and an even better shot that I talk about their spotty playoff record of late immediately following that bye.
The Cat Ranks: Runs 1st, Doubles 4th, Triples t-2nd, HRs 3rd, RBIs 4th, SBs 6th, OBP 3rd, Strikeouts 5th, QS 8th, CGs t-7th, Wins 9th, Saves 9th, Holds 3rd, ERA 6th, MOVES 5th.
Why They'll Win It All: I dunno they're just maybe DUE at this point (it has been decades), their bats can out-bat any other collection of bats in the league, I haven't beaten them in like two years (FIREFLY ASSISTED MAYBE BUT NOT REALLY).
Why They Won't: Lots of aspects of the pitching don't inspire a ton of confidence, they haven't won a playoff game in DECADES (seemingly), I have them ranked 2nd and not 1st, etc. etc. etc..
3- Barnegat Banana Slugs (8-5)
THE SLUGS. The Slugs may not lead the league in slugging percentage but they can slug a lil bit and can pitch a lot bit and therefore they cannot be slept on. A dominant pitching staff (Scherzer, Severino, Morton, Corbin, Bauer all dealing) has given the Slugs the luxury of not even having to make allll that many moves, and they're slowly stockpiling a few 2018 breakouts (Aguilar, MAX MUNCY, Suarez and Rosario to an extent though I liked those guys in 2017), so the hitting could be plenty provided those surprises continue surprisin'. The Slugs have fallen on slight hard times since the last Power Rankings went to their head and that is why nobody should comment on their place in the Power Rankings.
The Cat Ranks: Runs 7th, Doubles 7th, Triples t-9th, HRs 7th, RBIs 8th, SBs 2nd, OBP 9th, Strikeouts 1st, QS 1st, CG 2nd, Wins 1st, Saves 5th, Holds 6th, ERA 2nd, MOVES 10th.
Why They'll Win It All: Guys like Scherzer and Severino can win playoff matchups all on their own with 2 start weeks and CGs and Ks and the like, they've got jusssttt enough 2018 breakout bats littered throughout the roster to get by, maybe Josh Donaldson isn't toast.
Why They Won't: SEE WARRIORS about pitching volatility, see also their record across their last 5 after gettin' reallll sure of themselves just waltzing on into a bye (still might end up with a bye but my point remains).
4- Bell Road Bears (8-5)
IF IT ISN'T THESE STILL KINDA UNDER-PERFORMING PIECES OF SHIT. One thing you note when you type out all these cat ranks is that it's kinda hard for teams to move too far up and down these things, so the Bears numbers still look pretty awful from a time back when they weren't known as the Bears. THAT BEING SAID there's only one team that's been better over the past two months or so (#1 up there), the BRBs have found ways to win. There's also hope for a Votto 2nd half surge, Bellinger and Hoskins are getting their shit together, we aren't dead last in QS for the first time in ages, etc. etc. Do not hibernate on the carnivoran mammals from the family Ursidae is what I am saying.
The Cat Ranks: Runs 10th, Doubles 6th, Triples 4th, HRs 8th, RBIs 6th, SBs 9th, OBP 10th, Strikeouts 3rd, QS 3rd, CGs t-5th, Wins 4th, Saves 3rd, Holds 7th, ERA 5th, MOVES 4th.
Why They'll Win It All: Done it before can do it again, kinda feel due myself, kinda feel willing to drop just about anybody to get a goddamned playoff W at this point, now named in tribute to the all-time weenie dog GOAT.
Why They Won't: That potentially reckless approach to the playoffs I alluded to above might not work out, numbers still ain't great, a few teams seemingly HAVE our number, etc. etc. etc.
5- Rojo's Renegade Force (8-5)
This lovable force, these renegades for whom's defining strategy I love to critique without really knowing if I am right or wrong. As long as the RRF don't win a championship I am right, but THIS YEAR I feel the least sure of that because these dudes are mashin' (Cruz ❤, Gallo, Goldschmidt, Gattis all at 15+ dongs). If the old and/or oft-injured dudes of the pitching staff (Bumgarner, Cueto, Tanaka) can be effective come playoff time whommmm knowwwwws. The all-holds strategy will probably screw them over though.
The Cat Ranks: Runs 3rd, Doubles 3rd, Triples t-2nd, HRs 1st, RBIs 1st, SBs 10th, OBP 6th, Strikeouts 9th, QS t-5th, CGs t-3rd, Wins 2nd, Saves 10th, Holds 1st, ERA 7th, MOVES 3rd.
Why They'll Win It All: THEIR INNOVATIVE HOLDS GUYS ONLY/DROP SIX GUYS AT ONCE LIKE WE ARE DOING A HOCKEY LINE CHANGE STRATEGY, also they lead the league in dongs and ribbies everyone loves dongs and ribbies.
Why They Won't: THEIR STUPID FUCKING HOLDS GUYS ONLY/DROP SIX GUYS AT ONCE LIKE WE ARE DOING A HOCKEY LINE CHANGE STRATEGY.
6- Mission Valley X*Rayz (6-7)
Our defending champs have had a bit of an up and down season but are treading justttt enough water to currently have themselves in the playoffs, I think, so can't rule out this crafty owner once he gets his hand on one of them top 6 seeds. A very muted performance from Billy Hamilton and yet the X*Rayz are still comfortably ahead in the SBs cat, Jose Ramirez is great, Jose Martinez has been very good. Oh yea and somehow this collection of weirdos is leading the entire Backyard in ERA.
The Cat Ranks: Runs 6th, Doubles 9th, Triples t-5th, HRs 10th, RBIs 8th, SBs 1st, OBP 7th, Strikeouts 6th, QS 2nd, CGs t-7th, Wins 3rd, Saves 1st, Holds 10th, ERA 1st, MOVES 1st.
Why They'll Win It All: They did it last year, they've achieved a bit more balance in their lineup construction, they inexplicably have the league's best ERA.
Why They Won't: I am not entirely sure that balance is an entirely good thing and I am not entirely sure I believe this team will continue to lead the league in ERA and I am not entirely sure anyone should listen to me anyway.
7- Lacey Township BackdoorSliderz (6-7)
These unassuming blokes down in Lacey are somewhat forgotten in the Backyard shuffle (unless a Trump thing happens) but LO AND BEHOLD, some very fine offensive cat numbers for the BDSliderz. Part of that should be expected on a team that features Freddie Freeman, Jose Altuve, and Ozzie Fucking Albies but impressive nonetheless. They also have a nice looking ERA and I am now taking notice of this particular franchise. GOTTA MAKE THE PLAYOFFS first but if they do yanno, crazier things have happened.
The Cat Ranks: Runs 4th, Doubles 1st, Triples t-7th, HRs 4th, RBIs 5th, SBs 8th, OBP 2nd, Strikeouts 7th, QS 7th, CGs t-7th, Wins t-7th, Saves 8th, Holds 2nd, ERA 3rd, MOVES 6th.
Why They'll Win It All: They are the only team WHOMS "why they'll win it all" section i forgot to do that is why.
Why They Won't: Their roster if you squint a bit in the right spots resembles the new "Youth Movement" and those fuckers never won much of anything until they got older, their contrarian politics upset my delicate libtard sensibilities, they are harboring AN ABUSER OF WOMAN despite campaigning as the league's moral compass, etc. etc. etc.
8- River City Bad Dudes (4-9)
Oh boy, everyone's favorite runner-up is FUCKIN UP. Alotta the River City Bad Dudes #s are still pretty solid but they've just found the perfect balance of doing just enough to lose to whatever opponent they happen to be playing, yanno most of the time. Like just about 70% of the time. If they manage to sneak into the Backyard Bracket they will be feared appropriately but yanno, gotta do that first. Manny Machado Bryce Harper Giancarlo Stanton all three of those guys are at 20+ dongs yet two of the three are kinda having "down years" and that sort of encapsulates everything, and encapsulates nothing, life is meaningless please continue to enjoy Arby's.
The Cat Ranks: Runs 8th, Doubles 5th, Triples 8th, HRs 2nd, RBIs 3rd, SBs 7th, OBP 5th, Strikeouts 8th, QS 10th, CGs t-3rd, Wins 5th, Saves 4th, Holds t-4th, ERA 10th, MOVES 2nd.
Why They'll Win It All: Well I mean they've been to like 3 straight BCS rounds or whatever, so if they keep going to those they should win another one eventually.
Why They Won't: Work stresses, we are starting to veer into the territory where making the playoffs gets trickier (I IMAGINE, I AM NOT A MATHEMATICIAN), we are overdue for a horrifically underachieving Dudes roster missing the playoffs so they can shut up about "playoff streaks," they are going to die on Defending Rougned Odor Hill, etc. etc.
9- OceanGate Trout Fishing Club (4-8-1)
Fishing Club ownership basically CONCEDED their season just because they couldn't pull out in time or whatfuckingever, so yea technically their record is better than the guy above them (by a half game) but also technically they're lucky I didn't just make em 10th. Also this team has arguably the top two fantasy players in all of baseball (Mike Trout, Mookie Betts) and you could make a case for A GOOD AMOUNT of the top 10 or top 15 or whatever and they still put up a bunch of shit numbers somehow, in spite of having the top OBP in the league. I do not get it. Now I am mad. Next team.
The Cat Ranks: Runs 9th, Doubles 10th, Triples t-5th, HRs 9th, RBIs 10th, SBs 4th, OBP 1st, Strikeouts 4th, QS t-5th, CGs t-5th, Wins 10th, Saves 6th, Holds t-4th, ERA 9th, MOVES 7th.
Why They'll Win It All: Uhhh I mean they still have Mike Trout and all those other "first rounders," they won two years ago (seems like 200), also they're only like a half-game out of the 6th seed.
Why They Won't: NEW DADDY stresses, we are still in that territory where making the playoffs gets trickier (I IMAGINE), chronic underachieving roster or negative mWAR (managementWAR)or whathaveyou, their team name annoys me cuz they can't fit "Ocean Gate" as two words, etc. etc.
10- Q-Tip City Morning Wood (1-12)
Shane, Shaneeee Shane Shane Shane Shane. The Bonerz probably aren't as bad as their ONE AND TWELVE record might lead you to believe but, Reader, the Bonerz are not good. If the Bad Dudes took a master class on doing justtt enough to lose a matchup, Shane was very likely the professor for that class. And the Half Past 9 AM Hard-Ons do not always make good choices. And sometimes they get unlucky, but that is just life reminding them to make better choices. JD Martinez is their best player and second best might be like a tie between Brandon Belt or Mitch Haniger or something and I DUNNO, just seems like this team once had a lot more talent and now has very little talent to show for all that talent's departure. As for Shane, GREAT GUY. I am a fannnnn of the mannnnnn. The chat is a better place when he is in it and I have no doubt at least some of his many many children love him. If I was a Bonerz fannnnnn though we would be well past the "burning all my jerseys" phase. Not that I think grown men should own jerseys, that's a whole separate thing though.
The Cat Ranks: Runs 5th, Doubles 8th, Triples t-9th, HRs 6th, RBIs 7th, SBs 5th, OBP 4th, Strikeouts 10th, QS 9th, CGs t-7th, Wins 6th, Saves 7th, Holds 8th, ERA 8th, MOVES 9th.
Why They'll Win It All: Readers, they will not.
Why They Won't: Cuz they won't, blame math.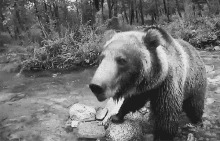 Thus concludes the July Power Rankings. In conclusion, this is once again the conclusion.