MVP:  Chris Taylor  –  Fantasy is a cruel mistress so the guy that did the most damage against the X*Rayz is the guy on the roster the X*Rayz have publicly pined for most. That is sometimes the way it goes sometimes.  8/25, 6 Rs, 1 2B, 2 3Bs, 1 HR, 7 RBIs, .379 OBP     
LVP:  Delino DeShields  –  Delino this HURTS ME to do this to you, but you have been bad sir. Very bad not good at all.  1/25, 1 R, .200 OBP     ***LVP OF THE WEEK***           
RRF Hitter Of Note:  Whoa Nellyyyyy, that was lame but nice to see Nelson Cruz back in the good graces of the Week Review (11/27, 2 Rs, 2 2Bs, 2 HRs, 8 RBIs, .433 OBP).
RRF Pitcher Of Note:  Corey Kluber, still good (6 IP, 0 ER, 10 Ks, 1 QS, 1 W, 0.00 ERA).
X*Rayz Hitter Of Note:  Marcel Ozuna goes 1-7 for the X*Rayz, gets traded to their opponent for peanuts towards the end of the week, and then proceeds to hit a HR on their bench and then a grand slam not on their bench cuz he's spiteful (1/7, 1 R, .333 OBP).
X*Rayz Pitcher Of Note:  BLAKE SNELL HAS ARRIVED and as a casual Rays/X*Rayz supporter I say about goddamned time (11.2 IP, 0 ER, 19 Ks, 1 QS, 1 W, 0.00 ERA).
Week 10:  RRF v. MW (5-4 v. 1-8)
                  X*Rayz @ Warriors (4-5 @ 6-3)
MVP:  Edwin Encarnacion  –  A real fucking DASTARDLY act by Edwin to steal this one out from under Nimmo's feet but yea, Eazy E is heating up with the average air temp as per usual. We entered Sunday ever so slightly close on the R and HR cats and Edwin helped see to it that was no longer too much of an issue and that, as they say, was that. Dare I say this one's gonna grab MVP of the week.  11/27, 9 Rs, 2 2Bs, 5 HRs, 13 RBIs, .448 OBP     ***MVP OF THE WEEK***      
LVP:  Jose Abreu  –  I mean not the UGLIEST LVP I have ever seen but a slap in the face after I made sure to name drop Jose in the Power Rankings. A slap in the face that I will not forget.  4/24, 2 Rs, 2 2Bs, 2 RBIs, .208 OBP           
Babadooks Hitter Of Note:  But yea also Brandon Nimmo was giving that CASUAL MET FAN of a Bad Dudes owner the biz all week as well (9/32, 6 Rs, 3 2Bs, 3 HRs, 7 RBIs, 3 SBs, .410 OBP).
Babadooks Pitcher Of Note:  Kenley Jansen still ain't really Kenley but I at least want to note a slight improvement in results, not outta the woods though folks (4.1 IP, 1 ER, 4 Ks, 3 Saves, 2.08 ERA).
Bad Dudes Hitter Of Note:  Andrew McCutchen with a MEH kinda JROLL, might have been significant or something if the Bad Dudes won or something (8/24, 2 Rs, 2 2Bs, 1 3B, 1 HR, 5 RBIs, 1 SB, .346 OBP).
Bad Dudes Pitcher Of Note:  The Bad Dudes may have "won" ERA and Ks and stuff but most of their mains sucked (just less than mine overall), Carlos Carrasco sucked the worst (3.2 IP, 6 ER, 2 Ks, 14.73 ERA).
Week 10:  Babadooks v. Slugs (5-4 v. 7-2, BBOTW cuz I was mean to him in the chat) 
                   Bad Dudes v. OGTFC (3-6 v. 4-5)
MVP:  Brian Dozier  –  Brian Dozier is one of those guys I've always wanted to acquire since back in the CLIFF days and never really got around to it and now I am sure I will get him when he is like 34. And actually, even typing that sentence out terrified me because now I fear a flood of bad trade offers from the OGTFC headed my way. But hopefully his FINE Week 9 will prevent that from happening.  10/31, 9 Rs, 2 2Bs, 1 3B, 2 HRs, 6 RBIs, .417 OBP
LVP:  Brandon Belt  –  Brandon Belt has been damn near the best Boner but now he has ABANDONED THEM in their time of need, and also abandoned his appendix.  3/14, 2 Rs, .267 OBP     
OGTFC Hitter Of Note:  Mike Trout, also still good ALSO JROLL (9/28, 4 Rs, 3 2Bs, 1 3B, 2 HRs, 3 RBIs, 1 SB, .367 OBP).
OGTFC Pitcher Of Note:  Justin Verlander has a 0.72 WHIP right now and THAT, my friends……that is pretty disgusting (12.2 IP, 3 ER, 11 Ks, 2 QS, 1 W, 2.13 ERA).
Morning Wood Hitter Of Note:  JD Martinez remains a bright spot in an otherwise dark season in Q-Tip City (7/25, 4 Rs, 2 2Bs, 3 HRs, 8 RBIs, 1 SB .357 OBP).
Morning Wood Pitcher Of Note:  OH but also Mike Foltynewicz BREAKIN' OUT, see things are looking up already chin up you guys (9 IP, 0 ER, 11 Ks, 1 QS, 1 CG, 1 W, 0.00 ERA).
Week 10:  OGTFC @ Bad Dudes (4-5 v. 3-6)
                   MW @ RRD (1-8 @ 5-4)
MVP:  Andrew Benintendi  –  I hate crediting Red Sawks, PARTICULARLY youthful Red Sawks (I would be fine giving Pedroia an MVP at this point), so here is Andrew Benintendi he is pretty solid he had a JROLL his hair is pretty feathery fuck him.  11/29, 7 Rs, 2 2Bs, 1 3B, 3 HRs, 8 RBIs, 1 SB, .438 OBP     
LVP:  Travis Shaw  –  Travis Shaw is by most accounts, or at least by my account, better than he rightfully should be. But he was not that in Week 9, in Week 9 he was more in line with what I expect out of him. Could be the ex-Red Sawk thing.  3/20, 1 R, .292 OBP
Warriors Hitter Of Note:  Francisco Lindor just casually putting up .500 OBP weeks, and I will never forgive the scouting community for sending mixed messages about his bat (11/25, 5 Rs, 3 2Bs, 2 HRs, 7 RBIs, 1 SB, .500 OBP).
Warriors Pitcher Of Note:  In a week where the Warriors shipped out Dylan Bundy they quickly grabbed his possible replacement in my old friend Vince Velasquez, a SIMILARLY SUSPECT hurler I don't trust either of 'em (12 IP, 3 ER, 15 Ks, 1 QS, 1 W, 2.25 ERA).
BackdoorSliderz Hitter Of Note:  Nice little week out of Teoscar Hernandez, a guy who both intrigues me and worries me as a potential trade target (cuz maybe he is just Dominican Randal Grichuk)(6/19, 2 Rs, 1 2B, 2 3Bs, 1 HR, 4 RBIs, .350 OBP).
BackdoorSliderz Pitcher Of Note:  Poor Jacob deGrom, pitchin' lights out over his last three starts but the Mets can't buy him a W (14 IP, 2 ER, 21 Ks, 2 QS, 1.29 ERA).
Week 10:  Warriors v. X*Rayz (6-3 v. 4-5)
                   Sliderz @ Isotopes (3-6 @ 7-2)
2018 WEEK 9 BACKYARD BATTLE OF THE WEEK, SPONSORED BY BROCK FARMS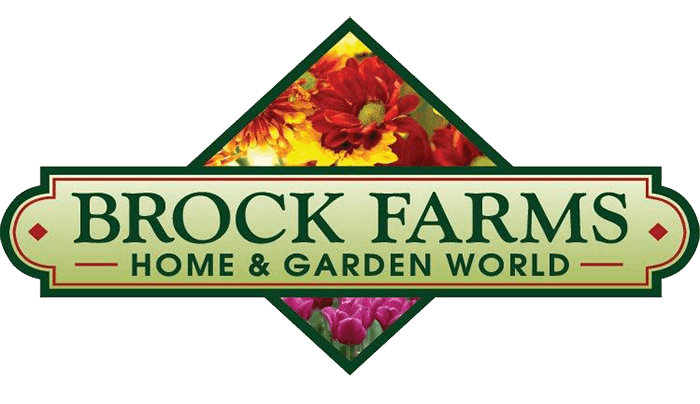 MVP:  Nolan Arenado and/or Brock Holt  –  I am not ACTUALLY gonna give it to Brock Holt you see, it was indeed his dagger of a triple late Sunday night that did the Slugs in but REALLY they did themselves in when they debated baseball's win rules. Or when they debated baseball's save rules. Or when they got TOO BIG FOR THEIR MAY BRITCHES. But anyways Nolan Arenado is having a typically excellent season, just no longer for me 😦 .  9/26, 8 Rs, 2 2Bs, 2 HRs, 7 RBIs, .414 OBP
LVP:  Charlie Morton  –  YOU BLEW IT ON SUNDAY NIGHT CHARLIE. Nice Ks though.  11.1 IP, 9 ER, 17 Ks, 1 QS, 7.15 ERA          
Isotopes Hitter Of Note:  Mean Jean Segura, the Isotopes had 5 triples for the second week in a row and Segura didn't have any either week so really this sentence doesn't tie into him at all (9/23, 7 Rs, 3 2Bs, 3 SBs, .429 OBP).
Isotopes Pitcher Of Note:  And Gio Gonzalez just CONTINUES to do this to me despite me INSISTING nay DEMANDING he cuts the shit before he makes the All Star game or something (14.2 IP, 3 ER, 12 Ks, 2 QS, 1 W, 1.84 ERA).
Banana Slugs Hitter Of Note:  Eddie Rosario SURELY would have grabbed that MVP if Salt didn't let the Slugs down SHIT I just realized I missed a pun opportunity here (13/30, 6 Rs, 1 2B, 4 HRs, 11 RBIs, 1 SB, .528 OBP).
Banana Slugs Pitcher Of Note:  Ohhhh Michael Wacha, your penchant for taking no-hitters into the 9th is a tragic one and also I think you are the same pitcher from last year NOT BUYIN' YOU (14.2 IP, 1 ER, 11 Ks, 2 QS, 2 Ws, 0.61 ERA).
BBOTW BREAKDOWN
SELDOM IS IT that I actually pay enough attention on a Sunday to be able to give a decent recap of the EVENTS of the BBOTW but on this particular Sunday, I dunno I paid a little bit of attention plus the NBA Finals kept me awake so I got the insights. So basically the Slugs and the 'Topes had an epic battle for first place in the land allllll week,  one that culminated in a Sunday brouhaha. The 'Topes had a pretty sizable advantage in the offensive cats earlier in the week that DISAPPEARED with a big Saturday out of Barnegat (9 Rs, 9 2Bs, 3 HRs, 13 RBIs) coupled with a wee Saturday outta Astoria (3 Rs, 2 2Bs, 1 RBI). so STAGE SET for Sunday. Eventually you are getting down to it and you got your couple pitching cats up for grabs right (with the Slugs also with a chance to grab HRs or some shit), Michael Wacha THREATENS a critical CG in a no hit bid but loses it in the 9th. Ouch #1 for the Banana Slugs. Ouch #1 for the Isotopes comes via an Eddie Rosario 3 HR day (thus leading to the HR closeness), the last of the HRs also giving the Banana Slugs a W and a 6-5 edge in that cat. Ouch #2 for the Banana Slugs arrives when the Padres RALLY to grab Tyson Ross a W, thusly knotting Ws at 6-6. Also around this time is likely Ouch #3 for Barnegat, a Chaz Roe hold that TIES the holds cat @ 2-2 and gives the Isotopes a 6-5-3 advantage overall. So then yea SUNDAY NIGHT GAME and it is coming down to Charlie Morton versus those pesky Sawks, if Charlie can QS/W the Slugs take the W and first place overall and if he just gets one they end up with a tie and first place overall. But what they really end up with is Charlie LABORING to get into the 5th, a win looking less and less likely but a QS still very much on the table. But NO the Fantasy Gods were reading Brian's horrific musings on wins rules and combined that with his horrific understanding of saves rules to decide no, no this cannot stand. Morton unravels in the 5th culminating in a Brock Holt 2 RBI triple while Brian's satellite feed is down. A rare act of mercy from merciless gods. 'Topes win, 'Topes in first via H2H tiebreaker.
In Week 10 Astoria looks to KEEP ROLLIN' when they host the Lacey contingent, neither of these teams have a multiple game streak to speak of. The Banana Slugs, meanwhile, will hope to regroup at the expense of the Babadooks. The Babadooks have won 3 straight but only the last win had any sort of impressiveness to it, really, when ya look at 'em. THAT ONE is your BBOTW because I really lead the charge on the ribbing on the wins thing and now surely Brian has vengeance in his heart.
Week 10:  Isotopes v. Sliderz (7-2 v. 3-6)
                 Slugs @ Babadooks (7-2 @ 5-4, BBOTW)