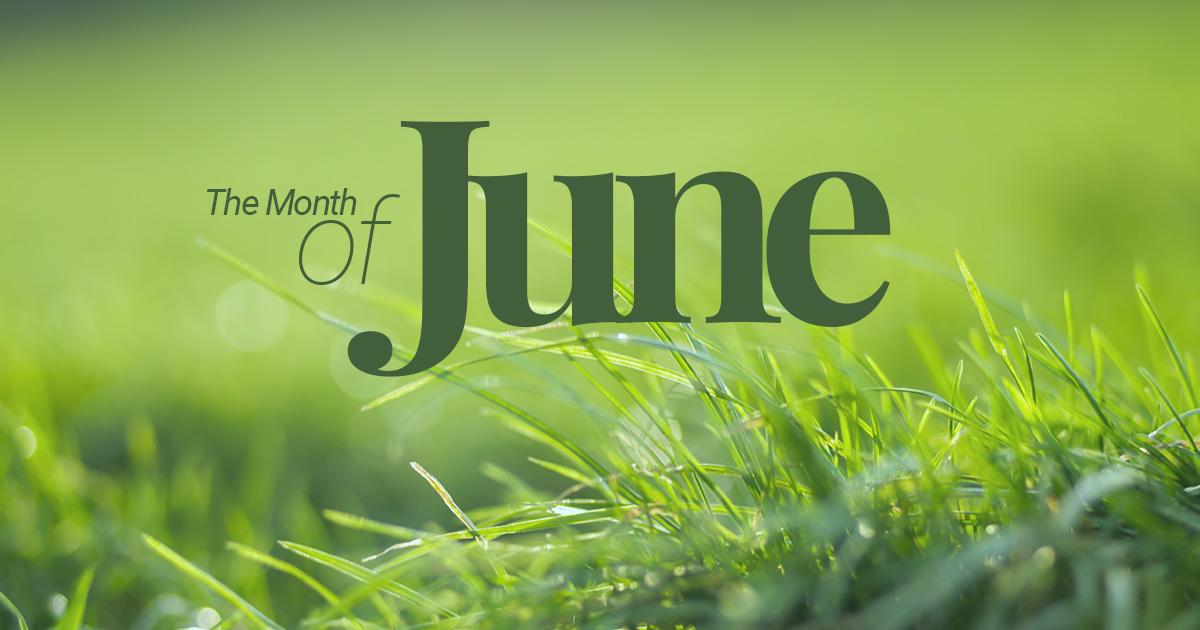 SHIT that is a classy image. Really hoping they made a classy July image as well. We will find out in July. ANYWHO once again I write up Power Rankings for no real reason, none really at all. Just to keep this blog on life support a bit longer I suppose. Let's see how these things look…..
(All stats through June 1st or 2nd or something….)
1- Barnegat Banana Slugs (7-1)
Ahhh the age old question, is it better to pitch excellent or hit excellently in the Backyard? I am not even going to pretend like I am about to pull up some historical numbers on this, but the fact is the Banana Slugs have had an excellent pitching staff while the 2nd ranked team has out-hit them in just about every category (save for steals). We aren't talking about the second team yet so let us check the numbers for the Slugs:  Runs 6th, Doubles 10th, Triples 10th, HRs 9th, RBIs 10th, SBs 2nd, OBP 9th, Strikeouts 2nd, QS 1st, CG 2nd, Wins 1st, Saves 6th, Holds 8th, ERA 1st, MOVES 8th. First thing you might notice here NOT A GREAT OFFENSE for the Slugs, I believe for the second year in a row they've been lagging in the power department and Josh Donaldson's inability to stay healthy can't help there. Great work on the base stealing for this unit however, largely thanks to Ender Inciarte and Whit Merrifield. Second thing you should notice though is REALLY FINE PITCHING, and that continues to be lead by Scherzer and Severino and Morton and Corbin and Bauer and even a little bit Michael Wacha sadly. ALSO, Seranthony Dominguez is a beast so there's that. So the Slugs continue to do very well with the pitching staff, and if you're a fan of theirs you hope everybody is still healthy in August and if you are not a fan of theirs you note that pitchers get hurt a lot (everyone likely falls into this latter category). ALSO NOTE the Slugs are currently in a battle with our 2nd ranked team in Week 9, if they lose they'll have the same record and this ranking looks murkier. leader of the dong pack has been Charlie Blackmon but Aaron Judge, Khris Davis, and even Mike Moustakas and if you can fucking believe it Paul DeJong have been socking dingers for the outfit from Astoria. Nolan Arenado has barely gotten warmed up and has barely needed to. You've also got Chris Sale being his typical self and Gio Gonzalez STILL insisting on being good and now even JA Happ has come on board and gotten into the act, the act of being old and good and on the Astoria Isotopes. Add all that up and you have the current top team in the land. Darkest timeline.
2-  Astoria Isotopes (6-2)
The Isotopes fail to hold onto the top ranking for a second month in a row, perhaps partly because I didn't want to give them the top ranking for the second month in a row but ALSO partly because yanno they have one more loss than the team above. And I am being a slave to the records somewhat for some reason. THE NUMBERS:  Runs 1st, Doubles 3rd, Triples t-1st, HRs 2nd, RBIs 1st, SBs 7th, OBP 2nd, Strikeouts 5th, QS t-9th, CGs t-6th, Wins t-5th, Saves 9th, Holds 3rd, ERA 7th, MOVES 5th. The 'Topes are no longer top dog with the HRs but they are a close second and still have Charlie Blackmon, Aaron Judge, Khris Davis, Nolan Arenado, THEY ARE FINE on the hitting side do not worry about them. Pitching-wise you're lead by Chris Sale and Dallas Keuchel and riding goddamned Gio Gonzalez and Tyson Ross. The 'Topes very much have enough on that side of the ball, and remain a the premiere offense, and if I wait another day or so here maybe they are tied for best record and then have a better case at #1 overall. Which is why these rankings cannot wait a day.
3-  Garden State Warriors (5-3)
The Garden State Warriors dusted off after a 2-0 start became a 2-2 start and now they are 5-3 and looking like a team poised to be 6-3 and looking generally dangerous. Let's see if the general numbers back up my general feelings there:  Runs 7th, Doubles 4th, Triples t-1st, HRs 5th, RBIs 3rd, SBs 3rd, OBP 5th, Strikeouts 1st, QS 3rd, CGs 1st, Wins t-8th, Saves 2nd, Holds 8th, ERA 3rd, MOVES t-9th. OH YES ABSOLUTELY, these numbers actually were way better than I even expected as the Warriors have some sneaky balance across the board here. Clayton Kershaw may be dead and that is really sad if that is the case, and Noah Syndergaard and Yu Darvish are on the DL and Strasburg just had some forearm cramps but NEVERTHELESS the Warriors persist. If they're getting all their pitcher DL stints out of the way now and still winning that is good, and also Gleyber Torres is good and so is every goddamn other middle infielder on this team, they are all extremely good. And Austin Meadows looks legit and so do the Warriors, pitcher injury bug be damned.
4- Rojo's Renegade Force (4-4)
TYPICAL RENEGADE FORCE FASHION, take a 3-1 start and then up and go 1-3 immediately after to negate it. I am too frustrated with this team, as a fan, to possibly write any more up top here. Show the numbers:  Runs 5th, Doubles 2nd, Triples t-4th, HRs t-3rd, RBIs 4th, SBs 10th, OBP 7th, Strikeouts t-9th, QS t-3rd, CGs t-4th, Wins 2nd, Saves 10th, Holds 1st, ERA 8th, MOVES 3rd. So I mean still solid numbers, but demonstrating some of the slippage that would correspond with the record slippage perhaps? Perhaps. At least they have holds all to themselves once again. CONCERNING (mildly) = Paul Goldschmidt, ENCOURAGING = Scooter Gennett. CONCERNING = Injuries to Ryu and Cueto and ineffectiveness off and on from Tanaka (although perhaps not much new there), ENCOURAGING = Kluber still being Kluber and Bumgarner returning Tuesday and Ohtani actually looking pretty goddamned excellent. This is a glass half full or glass half empty franchise through and through.
5-  Mission Valley X*Rayz (4-4) 
Just as I dig into the PRs (NOT Puerto Ricans how dare you) the X*Rayz start shifting into their wackiest shift yets, with a zaney rotation of a real cast of characters. It wasn't always this way but is this way now, let's see how the guys now plus the guys before are faring:  Runs 9th, Doubles 9th, Triples t-4th, HRs 10th, RBIs 8th, SBs 1st, OBP 8th, Strikeouts 7th, QS 5th, CGs t-6th, Wins 4th, Saves 1st, Holds 10th, ERA 4th, MOVES 1st. SO the typical speed is there, but with a not excellent OBP the runs have not been the way they were last season. SEASON IS YOUNG however, or at least merely halfway, so Billy Hamilton has time to learn how to get on base so they maybe start hitting him 9th. And the weird thing is this team is getting EXCELLENT OBP performances out of Nicholas Castellanos, Andrelton Simmons, and Odubel Herrera  as well as the typical overall excellence of Jose Ramirez. SO I wouldn't be surprised if the Runs numbers among others trend up with a core of good OBP performers. Pitching staff is a whole other thing, maybe Dylan Bundy gets it together and maybe Archer and Happ maintain or improve while Newcomb Snell and Mikolas avoid heavy regression. And maybe these things happen a different way, who knows.
6-  River City Bad Dudes (3-5) 
The River City Bad Dudes potentialllyyyyyyyyy starting at a REAL situation. A situation they haven't stared at in any recent first half that I can remember. But first that requires me to close out a week and that hasn't at all happened yet so that is all I want to say for now. The Bad Dudes bullet points:  Runs 8th, Doubles 5th, Triples t-4th, HRs 1st, RBIs 2nd, SBs 8th, OBP 5th, Strikeouts 8th, QS t-6th, CGs 3rd, Wins 3rd, Saves 3rd, Holds 6th, ERA 10th, MOVES 2nd. First in HRs 2nd in RBIs but EIGHTH in runs doesn't really add up, and being last in ERA isn't a great spot to find yourself in. But of course I will never consider this team truly in trouble until it is eliminated from the season, Bryce Harper and Manny Machado remain and Wilson Contreras and Jose Abreu are having fine seasons and Giancarlo PROBABLY improves. Improving the pitching may take some maneuvering from this owner but he's a pretty skilled maneuverer, which he shall need to be cuz yea nobody looks great on this particular staff. But also fuck him save any improvements until Week 10.
7-  OceanGate Trout Fishing Club (3-5)
Theseeee turds again, "rebounding" from a 1-3 start to go like 2-2 or whatever. LOOK OUT FOLKS. K the numbers:  Runs 2nd, Doubles 6th, Triples 3rd, HRs 7th, RBIs 9th, SBs 4th, OBP 1st, Strikeouts 3rd, QS 2nd, CGs t-4th, Wins 10th, Saves 5th, Holds 5th, ERA 6th, MOVES 6th.  So the OGTFC been a bit unlucky with the pitching Ws and a bit unlucky with the Corey Seager injury (and Mookie Betts recently landing on the DL) but also fuck them they still have Mike Trout and Kris Bryant so boo fucking hoo. They also have Justin Verlander and Gerrit Cole pitching disgustingly well and Josh Hader being the best reliever in baseball so yea SAVE YOUR TEARS AMERICA. This team is always a threat but also always a threat to somehow underperform, everyone else lumped into this .500-ish playoff race should be hoping for the latter.
8- Lacey Township BackdoorSliderz (3-5) 
The lads down in Lacey are hoping to once again dance in the Backyard's postseason dance, and SURE that is still possible like I said everyone is kinda .500ish (apologies to those that aren't) but the BackdoorSliderz are very much in that mix of shit and having some uneven showings. Let's see if the numbers could possibly illustrate "uneven showings" whatever that means:  Runs 3rd, Doubles 1st, Triples t-7th, HRs 6th, RBIs 5th, SBs 7th, OBP 3rd, Strikeouts 6th, QS t-6th, CGs t-6th, Wins t-8th, Saves 8th, Holds 2nd, ERA 2nd, MOVES 7th. I mean I would say it KINDA represents uneven, some uneven stuff in there but also some mostly middle of the pack type stuff things could trend either direction anything is possible the possibilities are beautiful. The BackdoorSliderz offense continues to go the way of its Braves and baby Braves, yes their PRECIOUS Ronald Acuna is up (currently injured) and Freddie Freeman is great and Ozzie Albies SOMEHOW EVEN GREATER. Jose Altuve and Travis Shaw and Alex Bregman all quite good, the rest of the offense UNEVEN. Pitching staff appears to be a work in progress but a work with the potential to be PRETTY GOOD, Jacob deGrom has been great as has been yet another rookie stud in Walker Buehler and now Joe Musgrove and Ross Stripling might also be good?! Time will tell there, but there's potential in the BackdoorSliderz. No potential in Dochney though fuck that guy.
9- Bell Road Babadooks (4-4)  
IF IT ISN'T THESE UNDERPERFORMING PIECES OF SHIT ONCE AGAIN. The amusing part is we are both underperforming and overperforming, as once I unveil these numbers many folks might be asking how we are sitting at .500 rather than a few below. I would argue something about GRIT and knowing how to get just enough right in a matchup and something something something it would all be largely bullshit. NUMBERS UNVEILED:  Runs 10th, Doubles 6th, Triples t-7th, HRs 8th, RBIs 7th, SBs 9th, OBP 10th, Strikeouts 4th, QS t-9th, CGs t-6th, Wins t-5th, Saves 4th, Holds 7th, ERA 9th, MOVES 4th. YEP there we are, with Cody Bellinger Joey Votto I DUNNO IT FEELS LIKE EVERYBODY kinda underperforming, Rhys Hoskins both underperforming and fouling balls off his own face. The nicest thing I can say about this team is it has Brandon Nimmo and Edwin Encarnacion is known for heating up once summer rolls around. So we got…..that. Also Mike Clevinger has been very good and Aaron Nola is very good. But yes this team is worse than several of the teams with better records, at least through the first half of the season (to both).
10-  Q-Tip City Morning Wood (1-7)
Goddammit Shane, I reallllly wanted to keep the Bonerz outta 10th place once again because they probably have numbers that don't deserve this but the MAIN number is the 1 win. Only having 1 win is bad. Other numbers include:  Runs 4th, Doubles 8th, Triples 7th, HRs t-3rd, RBIs 6th, SBs 5th, OBP 4th, Strikeouts 10th, QS 8th, CGs t-6th, Wins t-5th, Saves 7th, Holds 9th, ERA 5th, MOVES t-9th. Still some pretty solid numbers mixed in here but AS ALWAYS the Morning Wood knowing how to do alllll the right things if "the right things" means losing the matchup. Didi Gregorius cooled down fucking immensely, Brandon Belt just burst his appendix or some shit, an absolute monster these days, Lorenzo Cain Mitch Haniger JD Martinez remain very good this year but FOR WHAT PURPOSE DOES IT SERVE. Jack Flaherty and Mike Foltynewicz are killing it I will give them credit, on the pitching side of things, but yea. Welcome home, AM Bonerz.
Thus concludes the June Power Rankings. In conclusion, this is the conclusion.