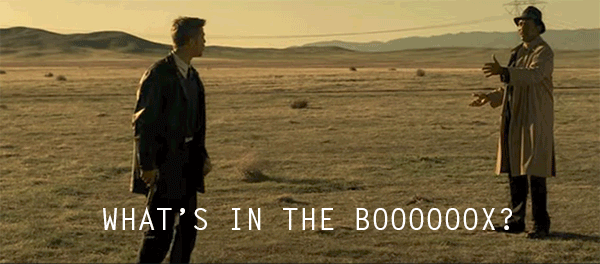 MVP:  Mookie Betts  –  TROUNCE is a strong word but a 10 cat win is a pretty good-sized win in this parity-filled league, and that is what we had here and Mookie Betts helped in a bunch of areas. As per usual. Pretty annoying that the OGTFC have him I'll say that much.  12/41, 6 Rs, 4 2Bs, 2 HRs, 5 RBIs, 4 SBs, .424 OBP      
LVP:  Jaime Garcia  –  I tell ya what most people mostly did their job for the ButtSliderz in Week 7 and sometimes that mostly happens and you still lost 10 cats. Wouldn't say anybody was all that "good" but nobody was "bad" enough to make this an easy choice so really it just made my job harder and I resent that. Jaime Garcia had the worst ERA and is now on the DL as punishment.  3.2 IP, 6 ER, 3 Ks, 14.73 ERA      
OGTFC Hitter Of Note:  I guess CJ Cron is good this year but nobody let me know that CJ Cron was good this year so I am a bit taken aback, THE RAYS DO IT AGAIN (8/30, 8 Rs, 1 2B, 3 HRs, 4 RBIs, 1 SB, .333 OBP).
OGTFC Pitcher Of Note:  Justin Verlander with the CG shutout, I forget what I did when I got rid of him but I clearly did not get value back but also fuck him stay outta Robbie Cano's business man (9 IP, 0 ER, 7 Ks, 1 QS, 1 W, 0.00 ERA).
BackdoorSliderz Hitter Of Note:  Ozzie Albies bravely JROLLing aboard a sinking ship, no they're probably fine but Ozzie is BETTER than fine I want him (9/23, 5 Rs, 2 2Bs, 1 3B, 1 HR, 3 RBIs, 1 SB, .462 OBP).
BackdoorSliderz Pitcher Of Note:  And heyyyy they let Jacob deGrom pitch beyond the first inning this week, good things seem to follow when they do that (7 IP, 1 ER, 13 Ks, 1 QS, 1 W, 1.29 ERA).
Week 8:  OGTFC @ X*Rayz (3-4 @ 3-4, BBOTW cuz that cute chat fight),
                 Sliderz v. RRF (2-4 v. 4-3)
MVP:  Nick Pivetta  –  A pretty SUBDUED effort for the Slugs in Week 7, seemingly knowing exactly what they needed to do to get the W and just uhhh doing that. So without any real standouts on O let's just give this to Nick Pivetta, a guy a couple of different teams took a turn with earlier this season and then I had him last and he pissed me off and so I dropped him and now him and Wacha will likely put up fine and full seasons for the Slugs. Which is bullshit. The pickoff attempt above is funny howevz.  7 IP, 1 ER, 11 Ks, 1 QS, 1 W, 1.29 ERA
LVP:  Ryon Healy  –  Ryon Healy was HOT I think for a second there but he has course corrected if you will. Also Ryon is a tremendously stupid way to spell Ryan.  2/23, 1 R, 1 2B, .125 OBP     
Banana Slugs Hitter Of Note:  Yasiel Puig with 75% of his 2018 dongs in Week 7, do the math at home kids (5/18, 4 Rs, 1 2B, 3 HRs, 4 RBIs, 1 SB, .409 OBP).
Banana Slugs Pitcher Of Note:  In the interest of FAIR AND BALANCED REPORTING I do need to point out while Trevor Bauer DOES need to stop using the Twitter, he also decided he wanted to play for $6,420,969.69 this year and is giving away the difference between that number and the $6,525,000 he settled on to various charities and those are both good things (8 IP, 0 ER, 10 Ks, 1 QS, 1 W, 0.00 ERA).
Morning Wood Hitter Of Note:  The poor Bonerz probably deserve a better record than they have and certainly no blame could be placed upon Haniger (.640 OBP) or Brandon Belt last week or this season, blame the cruelties of math (12/27, 8 Rs, 2 2Bs, 5 HRs, 11 RBIs, .500 OBP).
Morning Wood Pitcher Of Note:  CAN'T BLAME Jack Flaherty, that kid can pitch and I do believe I threw him into a deal for fucking JP Crawford (13.1 IP, 2 ER, 16 Ks, 1 QS, 1 W, 1.35 ERA).
Week 8:  Slugs @ Bad Dudes (6-1 @ 3-4) 
                 MW v. Babadooks (1-6 v. 3-4)
MVP:  Cesar Hernandez  –  In a week that came down to a battle of really bad OBPs and which OBP would be less bad (partly cuz McCullers couldn't strike out one more guy LIKE A MAN), I must give this to the man that did the most for my putrid OBP. Cesar has a great eye and see above for him drawing a 5 ball walk in 2015.  8/21, 7 Rs, 1 3B, 2 HRs, 2 RBIs, 2 SBs .435 OBP
LVP:  Franmil Reyes  –  Franmil with the REYROLL, sometimes I don't like highlighting High Minors guys because they are more or less FREE ABs but it was either this or highlight Ozuna's ugly week and I don't want to affect X*Rayz trade negotiations.  1/14, .071 OBP     ***LVP OF THE WEEK*** 
Babadooks Hitter Of Note:  How about the High Minors Stylings of a One Johnny Field in Week 7, generic The Show players can get hot in one week sample sizes too folks (6/15, 5 Rs, 1 2B, 2 HRs, 3 RBIs, .438 OBP).
Babadooks Pitcher Of Note:  Lance McCullers could have cost me a W by falling a K short of what was needed on Sunday night but he didn't and also he helped us get to PERHAPS A TEAM RECORD 9 QS (13 IP, 2 ER, 14 Ks, 2 QS, 1 W, 1.38 ERA).
X*Rayz Hitter Of Note:  Jose Martinez appears to be over that sandy vagina that plagued him earlier in the year (10/24, 5 Rs, 2 2Bs, 1 HR, 8 RBIs, .444 OBP).
X*Rayz Pitcher Of Note:  And JA Happ carved up a pretty HAPP-less 😉 Mets lineup the one day, congrats to Jerry Arnold (7 IP, 0 ER, 10 Ks, 1 QS, 1 W, 0.00 ERA).
Week 8:  Babadooks @ MW (3-4 @ 1-6)
                 X*Rayz v. OGTFC (3-4 v. 3-4, BBOTW)
MVP:  Andrew Benintendi  –  I mean sureee the Warriors mostly accomplished this one on the pitching side (won 6 pitching cats, 3 hitting cats) but pitchers are boring fuck them. If I am choosing to highlight a Sawk over the pitching then I must really feel strongly about not wanting to put a pitcher here. And that is what I am doing. Nobody said these all make perfect sense.  12/27, 5 Rs, 1 2B, 3 HRs, 9 RBIs, 1 SB, .484 OBP     
LVP:  Paul Goldschmidt  –  Startin' to become a bit worrisome here Paul. Paul is having an off year. This isn't the LVP-est of lines but it isn't great and for a guy (that used to be?) as great as Goldschmidt DISGRACEFUL. He is currently hitting .201 on the year.  4/23, 2 Rs, 1 HR, 1 RBI, .208 OBP
Warriors Hitter Of Note:  JT Realmuto not caring enough about the Marlins (heavy speculation) to risk his health "stealing bases" is what stood in the way of a JT JR in W7 (6/17, 3 Rs, 2 2Bs, 1 3B, 1 HR, 3 RBIs, .421 OBP).
Warriors Pitcher Of Note:  The Warriors threw a 2018 RECORD TWO complete games in Week 7, and they were both identical lines so this is James Paxton but could just as easily be David Price (9 IP, 2 ER, 8 Ks, 1 QS, 1 CG, 1 W, 2.00 ERA).
RRF Hitter Of Note:  I mean at least Eric Hosmer is ALL OVER the basepaths for SD/RRF (7/23, 5 Rs, 4 2Bs, 1 HR, 7 RBIs, 2 SBs, .385 OBP).
RRF Pitcher Of Note:  Jordan Hicks just threw like the four fastest pitches of the season or whatever which, yea notable, BUT really I want to point out he throws that heat yet only has struck out NINE batters in 22 IP which sickens me the (1 IP, 3 ER, 1 W, 27.00 ERA).
Week 8:  Warriors @ Isotopes (4-3 @ 6-1)
                 RRF @ Sliderz (4-3 @ 2-5)
2018 WEEK 7 BACKYARD BATTLE OF THE WEEK, SPONSORED BY THIS BRAD PITT QUOTE ABOUT BRIAN SMITH DANTE ALIGHIERI (HAPPY BIRTHDAY BRIAN <3)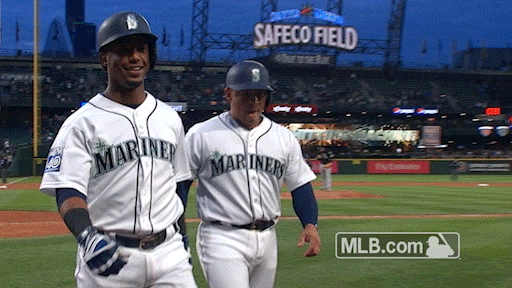 MVP:  Jean Segura  –  The Isotopes with NOT ONE but TWO JROLLs in Week 7 so I shall grab the prettier one here. I mean the other one was fucking Dustin Fowler people.  12/29, 6 Rs, 2 2Bs, 1 3B, 1 HR, 6 RBIs, 4 SBs, .419 OBP     ***MVP OF THE WEEK***
LVP:  Rougned Odor  –  Rougned Odor remains absolute murder on team OBP, also remains on pace to be fondly remembered as the worst hitter to ever hit 30+ HRs.  3/24, 3 Rs, 2 2Bs, 3 RBIs, .160 OBP          
Isotopes Hitter Of Note:  Just to point out how QUICKLY fortunes can change for a previous week's matchup MVP, Aaron Judge couldn't muster a hit in Week 7 look upon that REYROLL (0/15, .167 OBP).
Isotopes Pitcher Of Note:  Jose Quintana with one good start and one shit start in Week 7 but nobody else did anything too standout one way or the other so GOOD ENOUGH (11.2 IP, 6 ER, 13 Ks, 1 QS, 1 W, 4.63 ERA).
Bad Dudes Hitter Of Note:  If you're a Dudes fan (gay) looking for silver linings here uhhhhh Matt Chapman appeared to look good at the plate (gay) for the first time in a while (10/23, 7 Rs, 4 2Bs, 1 HR, 4 RBIs, .519 OBP).
Bad Dudes Pitcher Of Note:  Carlos Carrasco is a very good pitcher but also got pulled at 106 pitches with 1 out to go on Sunday night in order to secure a CG L and a Bad Dudes tie HOW UNFORTUNATE FOR THEM (14.1 IP, 6 ER, 10 Ks, 2 QS, 3.77 ERA).
BBOTW BREAKDOWN
SUNDAYS CAN BE CRUEL TO US ALL (well not me I've kinda won off the last two of them but still). Sunday nights even crueler. What was a mostly in-the-bag seeming victory for the Astoria Isotopes (due in part to a not great offensive showing for the River City Bad Dudes) became close, as matchups sometimes become close, late into Sunday evening. And then IMPROBABLY the Dudes stood one out away (and one avoidance of Tito playing the "matchups' [poorly]) from grabbing a CG loss from Carloss Carrasco, one that would have made this matchup a 7-7-0 tie. That wasn't what happened cuz Tito brought in Tyler Olson (promptly gave up a run scoring ground rule double) and with that this one ended up a 7-6-1 'Topes victory. 'Topes leaned heavily on the hitters side, going 6-1 in those cats and 1-5-1 in the hitting cats. It was the lowest HR output of the year (10) for the Backyard's best HR team but that was plenty enough compared to the Bad Dudes, who put up the second lowest total of the week. Bad Dudes outpitch the Astoria outfit but get little-to-nothing on offense and that's your breakdown folks, PRETTY MUCH WHAT HAPPENED. I feel satisfied with this one.
In Week 8 the Isotopes will take on the pitching-heavy Warriors and would likely take the same result as above if they can get it. Meanwhile, the Bad Dudes do battle with the Banana Slugs in a matchup that would MAYBE have been BBOTW if not for that brief little Heroy-Odom spat that tickled me pink last week. So oh fucking well.
Week 8:  Isotopes v. Warriors (6-1 v. 4-3)
                Bad Dudes v. Slugs (3-4 v. 6-1)