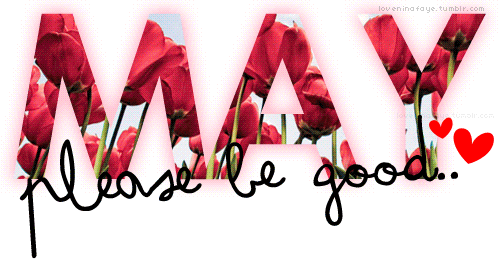 And finally we get ourselves to some SOMEWHAT SUBJECTIVE but also maybe completely accurate Power Rankings. Four weeks are behind us and those four weeks have provided a bit of separation, left us with a bit of questions, and ultimately maybe tell us nothing towards which team will be playing best in August. But these rankings will damn sure tell us which teams are playing best in April. And now into May. All stats mostly dealing with April though. TO THE RANKINGS…..
(All stats through April 30th or something….)
1- Astoria Isotopes (3-1)
OH HOW THIS PAINS ME, but the Astoria Isotopes bats have been smoking hot and have carried the team to three straight wins as we get into May here. Get all up into May. Let's check the numbers:  Runs 1st, Doubles 3rd, Triples t-9th, HRs 1st, RBIs 1st, SBs 8th, OBP 2nd, Strikeouts 3rd, QS 8th, CG t-3rd, Wins t-8th, Saves 10th, Holds t-1st, ERA 8th, MOVES 4th. The leader of the dong pack has been Charlie Blackmon but Aaron Judge, Khris Davis, and even Mike Moustakas and if you can fucking believe it Paul DeJong have been socking dingers for the outfit from Astoria. Nolan Arenado has barely gotten warmed up and has barely needed to. You've also got Chris Sale being his typical self and Gio Gonzalez STILL insisting on being good and now even JA Happ has come on board and gotten into the act, the act of being old and good and on the Astoria Isotopes. Add all that up and you have the current top team in the land. Darkest timeline.
2-  Rojo's Renegade Force (3-1)
And here is the team I WANTED to declare tops in all of the Backyard but alas, my addiction with the truth in the raw numbers made it so I could not. But don't get it twisted the Renegade Force have great numbers, numbers that now that I look at them could make the case for the top team in the league. But I've already finished writing the 'Topes thing up there and this is here so now this is here. Debate it amongst yourselves. BACK TO THE NUMBERS:  Runs t-4th, Doubles 1st, Triples 1st, HRs 4th, RBIs 4th, SBs 10th, OBP 9th, Strikeouts 7th, QS 2nd, CGs t-3rd, Wins 1st, Saves 9th, Holds t-1st, ERA 1st, MOVES 3rd. REALLY some excellent numbers, like tops in the league worthy numbers but I dunno maybe I just don't want to jinx the RRF in the same way all those Power Rankings set them up for a second half collapse in 2016. It is now 2018 and in 2018 the Renegade Force is getting excellent pitching out of Johnny Cueto and Hyun-Jin Ryu for some fucking reason, excellent power out of Joey Gallo and George Springer and Nick Markakis for some fucking reason, and even enough random saves out of random assholes to not be last in saves currently. Add it all up and the RRF have been dangerous, and I didn't even have to mention Paul Goldschmidt but probably should HE IS STILL GOOD. Nice work outta this team thus far.
3-  Barnegat Banana Slugs (3-1)
Last but not least with our 3-1s is a Banana Slugs team out in Barnegat that is pitching lights out and hitting just enough to weather the now annual storm of a Josh Donaldson DL stint (tie this into that bringer of rain bullshit with a joke somehow). Allow the numbers to illuminate what I mean:  Runs 7th, Doubles 9th, Triples t-7th, HRs 10th, RBIs 9th, SBs t-1st, OBP 8th, Strikeouts 2nd, QS 1st, CGs t-1st, Wins 3rd, Saves 5th, Holds 5th, ERA 2nd, MOVES 6th. A bit of DEJA VU from last year with really piss poor power numbers not affecting the ole W/L record for the Banana Slugs. A big help in that department is the steals numbers, with Ender Inciarte (13 SBs) and Tommy Pham and Trevor Story and Whit Merrifield all working together to get the Banana Slugs tied at the top in that cat for likely the first time like ever. And an even bigger help has been the sensational pitching of Max Scherzer (expected), Luis Severino (expected), Charlie Morton (slightly less expected but not terribly surprising), and Patrick Corbin (not terribly expected, slightly surprising). The Banana Slugs have been kept in most weeks with a starting staff that can rack up Ks and QS and threaten to go CG at least a few times a week, and that makes them dangerous going forward. Respect them but do not respect Trevor Bauer, for there is no need.
4- River City Bad Dudes (2-2)
The River City Bad Dudes  AS PER USUAL just comfortable grinding out 4th place or so finishes in the Power Rankings, waiting for playoff time to put together a little run. Their numbers and the fact that nobody is currently pitching to Bryce Harper have all the usual makings of the same old runner-up rhino lying in wait, check em out:  Runs 3rd, Doubles 7th, Triples t-2nd, HRs 3rd, RBIs 2nd, SBs 6th, OBP 4th, Strikeouts 8th, QS 6th, CGs t-1st, Wins 2nd, Saves 2nd, Holds 4th, ERA 9th, MOVES 1st. Just sorta hannnnngin around in spots, with only the poor K numbers and the shittier than usual ERA as standouts of a slightly different Bad Dudes team at press time. Blame Marcus Stroman and Sonny Gray for the bad pitching numbers. Blame AJ Pollock and Bryce Harper and Manny Machado and even Matt Chapman a little bit for the good power numbers. And don't take your eyes off these fuckers for a second.
5-  Lacey Township BackdoorSliderz (2-2) 
The still somewhat new but less new than he used to be new guy continues to boast a strong team in 2018, plenty capable of making this year's playoff field with the underlying numbers to back it up:  Runs 2nd, Doubles 2nd, Triples t-5th, HRs 7th, RBIs 7th, SBs 7th, OBP 6th, Strikeouts 6th, QS 5th, CGs t-3rd, Wins t-3rd, Saves 8th, Holds t-1st, ERA 3rd, MOVES 7th. Runs I always look at as a reallll strong indicator of fantasy team uhhh strength, and the BackdoorSliderz are STRONG in that department. Two strongs and a strength in that sentence.  Not alotta power thus far apart from the two baggers but the call up of Ronald Acuna and playing time for David Dahl might stand to change all of that. The BdSliderz also pitching quite prettily, particularly Jacob deGrom and Reynaldo Lopez.  WEIRD on that second one, but he is getting it done and so is His Dochness and so are the BackdoorSliderz. For now? (mostly meant the cliffhanger for Reynaldo)
6-  Garden State Warriors (2-2) 
The Garden State Warriors blazed out to a 2-2 start and looked for all like one of the toughest teams to beat in the Backyard. Two straight losses under the BRIGHT LIGHTS and HEAVY SCRUTINY of the BACKYARD BATTLE OF THE WEEK may have slowed the Warriors hype train down a bit, but this is still squad that has amassed stats and here they are:  Runs 8th, Doubles 6th, Triples t-2nd, HRs 8th, RBIs 8th, SBs 3rd, OBP 5th, Strikeouts 1st, QS 7th, CGs t-3rd, Wins 10th, Saves t-3rd, Holds t-6th, ERA 4th, MOVES 8th. This is still a team that on paper goes as far as it's great pitching staff can take them but the pitching staff has been sort of WEIRDLY ineffective or unlucky or some combination thereof, ranking 10th in Wins and 7th in QS but also 1st in Strikeouts. Peculiar numbers that likely give the Warriors some hope, as they've battled to a .500 record in spite of them and surely we can all expect Clayton Kershaw to not be stuck on one win forever. Ditto goes for potentially emerging aces like Dylan Bundy (1 W) and Jose Berrios (2 Ws) and usually an ace while not injured James Paxton (2 Ws) and Noah Syndergaard (2 Ws). POINT IS, I don't expect them to always be last in Ws. And we are out of time apologies to the offense that I didn't cover at all.
7-  Mission Valley X*Rayz (2-2) 
WEIRD X*Rayz team at the onset of 2018, very much not running away with the speed categories but also very much not getting blown out in the power categories. HAVE A LOOK:  Runs 6th, Doubles 10th, Triples t-7th, HRs 5th, RBIs 5th, SBs t-1st, OBP 7th, Strikeouts 10th, QS t-9th, CGs t-8th, Wins 6th, Saves 1st, Holds 10th, ERA 10th, MOVES 2nd. So KINDA WEIRD, as the X*Rayz usually blow out on the speed cats while also tossing in some solid pitching and are currently doing neither. Blame a subdued Billy Hamilton basepaths performance thus far for the lack of a lead in the SBs cat and blame LOTS OF FOLKS, but not Jarlin Garcia, for the ERA woes. But also celebrate the dong contributions of Jose Molina Christian Villanueva Jed Lowrie Yangervis Solarte Jose Ramirez CELEBRATE THESE FINE MEN. For they are attempting to defend an X*Rayz title in the least expected way possible. And that's just fun stuff.
8- Q-Tip City Morning Wood (1-3) 
Just to continue the wackiness of this wacky season LOOK AT THIS Q-TIP CITY TEAM, a team likely more unlucky than deserving of its current 1-3 record. The Bonerz got some numberz:  Runs 5th, Doubles 4th, Triples t-2nd, HRs 2nd, RBIs 3rd, SBs 4th, OBP FIRST, Strikeouts 9th, QS t-3rd, CGs t-8th, Wins 5th, Saves 7th, Holds 9th, ERA 6th, MOVES 10th. I mean LOOK AT THOSE NUMBERS PEOPLE. These hard-ons putting up better numbers than a lot of the teams ahead of them in the so-called "standings" I will fucking say that much. Howz about Brandon Belt finally tapping into some of that power, how about Didi Gregorius being an absolute monster these days, Lorenzo Cain a force to be reckoned with in the beginnings of his Milwaukee stint here. And my personal favorite, Mitch Haniger putting up ridiculous numbers a year after the Bad Dudes foretold it to be possible. The Morning Wood offense looks legit these days, don't expect to walk on by this team. Also Rick Porcello has been good but fuck him. WATCH OUT FOR QTC.
9-  Oceangate Trout Fishing Club (1-3) 
UGH these assholes, all their talent and always finding the perfect way for it to not work out for them. This year it seems they've found a way by simply having their talented players not put up talented numbers (and also by having Corey Seager get TJ). LOOK FOR YOURSELVES:  Runs 9th, Doubles 8th, Triples t-5th, HRs 10th, RBIs 10th, SBs 5th, OBP 3rd, Strikeouts 4th, QS t-3rd, CGs t-8th, Wins t-8th, Saves t-3rd, Holds 8th, ERA 5th, MOVES 9th.  Fucking LAST in HRs LAST in RBIs despite having possibly 3 of the top 5 or so picks in a given fantasy draft. Call it bad luck call it small sample size call it slow starts I am just blaming Greg somehow. The sad part is their two best bats, Mike Trout and Mookie Betts, have actually been on fire. The rest of the team, not holding up their end of the bargain for the most part. The other sad part is they have two monsters on the Astros pitching stafff putting up monster numbers (Justin Verlander & Gerrit Cole) and yet again they manage to surround them with enough mediocrity to drag down their pitching numbers. Maybe don't be a dick and just drop Lucas Giolito, he is poisoning the well for the entire team.
10-  Bellcrest Park Babadooks (1-3) 
WHICH BRINGS US TOOOOOO, April's biggest disappointment in my humble opinion because it is my own fucking team. A cute pick to win the championship, again by me, the Babadooks have come out fucking flat in April with ostensibly good players combining to produce ostensibly shitty numbers:  And last but not least, the struggling new guy. Who is nevertheless an active and valuable member of the league and one should be allowed to shape his roster however he pleases in his inaugural season, even if that shape ends up resembling a turd sandwich. Let's check out the numbers for that sandwich:  Runs 10th, Doubles 5th, Triples t-9th, HRs 6th, RBIs t-5th, SBs 9th, OBP 10th, Strikeouts 5th, QS 10th, CGs t-3rd, Wins t-3rd, Saves 6th, Holds 4th, ERA 7th, MOVES 5th. This time I am gonna call it bad luck, nothing else to say here. But in all seriousness the shitty QS numbers are to be expected everything else has just kinda been TOUGH SLEDDING in the early going. Joey Votto struggled mightily but has been pulling out of it of late, ditto for Kyle Seager, and Cody Bellinger has been solid but not spectacular while Rhys Hoskins has been fairly spectacular. Gary Sanchez was BRUTAL for a while but is now very good, some of the kids we are giving too many ABs to have been very bad with some or most of those ABs. Pitchers like Aaron Nola Lance McCullers Zack Godley Alex Wood have been mostly solid but have picked some pretty perfect times to implode in a given matchup. Put it all together and you have a team @ 1-3 that has basically played 1-3 fantasy baseball, easily the worst of the worst right now. Do we expect things to turn around YES WE DO do we know when that will be NO WE DO NOT might it come too late YEA PROBABLY.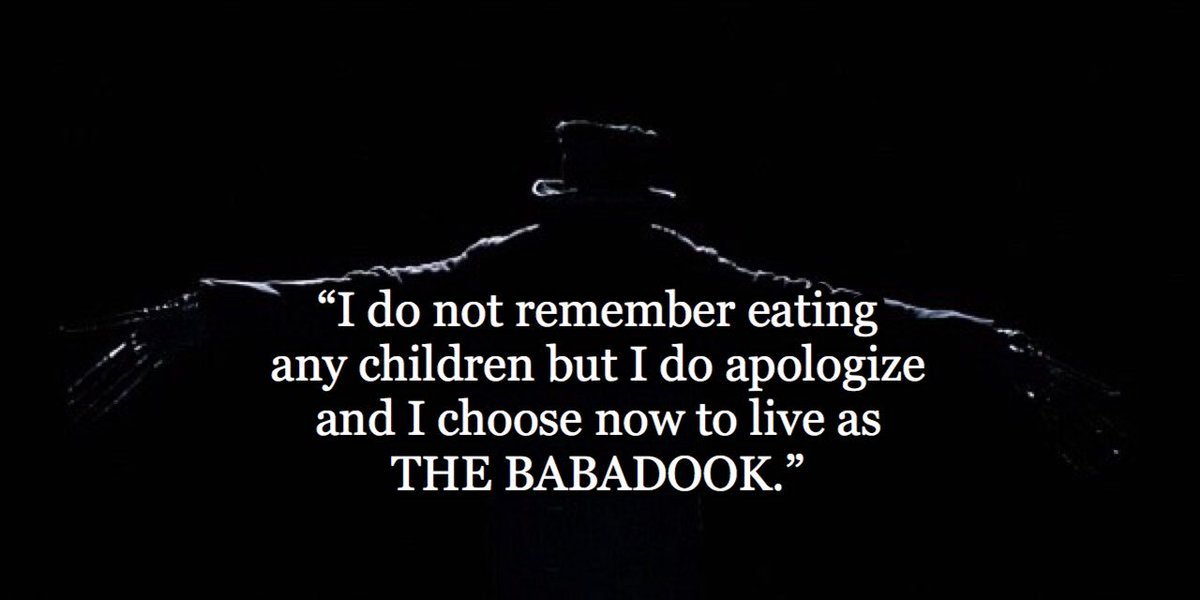 Thus concludes the May Power Rankings. Gripe about them all you want but the bottom line is the best way to change things for the better for your team's particular ranking is to go out there and win some got damned matchups. Or I guess you could like do rankings of your own and ask the blog to put them up or something. But that would be silly, PLENTY of writing to be done on things that haven't already been written. Like someone should summarize all the shitty April trades in some fashion, tired of lookin at y'alls trades. ANYWHO YEA MAY POWER RANKINGS THERE YOU HAVE IT.