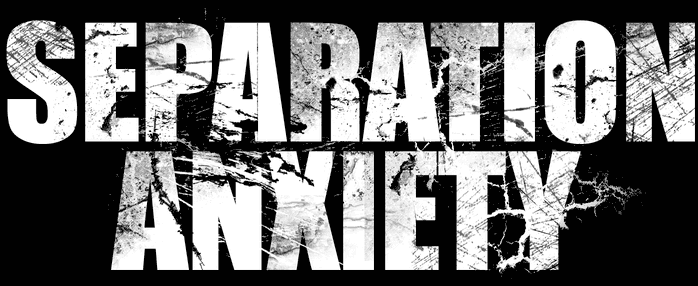 MVP:  Ozzie Albies  –  Of COURSE I am going to give it to Ozzie Albies, I am in love with Ozzie Albies and often think about how I failed to obtain him last season. Also he had a nice week, perfectly MVP acceptable. Ozzie Albies ladies and gentlemen.  8/30, 8 Rs, 3 2Bs, 3 HRs, 8 RBIs, 2 SBs, .324 OBP     ***MVP OF THE WEEK*** 
LVP:  Chris Stratton  –  BAD START, Chris Stratton. You know what you did. Although compliments on striking out three of the four guys you managed to get out.  1.1 IP, 6 ER, 3 Ks, 40.50 ERA
BackdoorSliderz Hitter Of Note:  Should note that Ronald Acuna debuted and already had a bunch of XBH but should also note a fellow Brave had himself a JROLL and that Brave is Freddie Freeman and he is really good (11/31, 6 Rs, 3 2Bs, 1 3B, 2 HRs, 4 RBIs, 1 SB, .412 OBP).
BackdoorSliderz Pitcher Of Note:  Walker Buehler debut week everybody, he seems to have done a pretty good job good for him (10 IP, 2 ER, 11 Ks, 1 W, 1.80 ERA).
Bad Dudes Hitter Of Note:  Poor Bryce Harper seems like he just CANNOT get pitched to these days (3/18, 3 Rs, 1 SB, .444 OBP).
Bad Dudes Pitcher Of Note:  Anddd shoutout to Garrett Richards for flying into River City on Friday and then getting shelled in his team debut on Saturday (1.2 IP, 5 ER, 2 Ks, 27.00 ERA).
Week 5:  Sliderz @ Slugs (2-2 @ 3-1),
                Bad Dudes v. X*Rayz (2-2 v. 2-2, BBOTW 'cuz championship rematch)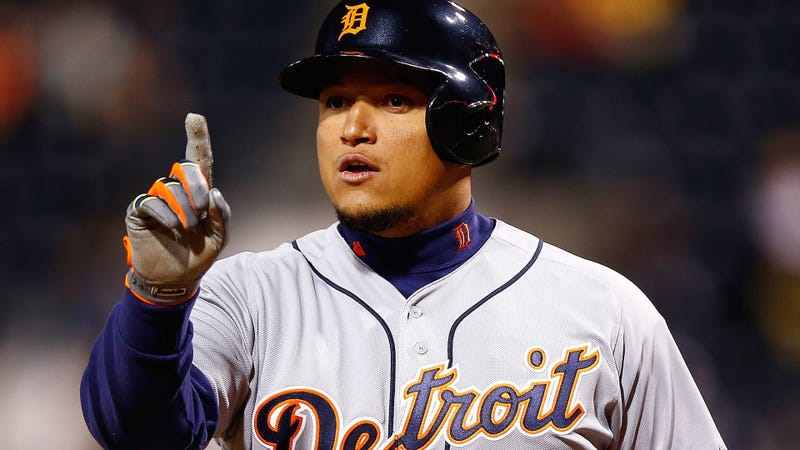 MVP:  Miguel Cabrera  –  Back from beyond the grave, old man Cabrera had such a nice week that it gave him bicep tightness and he sat out the first game of Week 5. So that is a fine Week 4.  8/19, 4 Rs, 4 2Bs, 1 HR, 7 RBIs, .476 OBP
LVP:  Amed Rosario  –  Ahmed mustered one run which saved him from a REYROLL which is a real shame because that would have been apt. An apt comparison, that might have made.  4/20, 1 R, .238 OBP     ***LVP OF THE WEEK*** 
Isotopes Hitter Of Note:  Don't really know who in the fuck Jean Segura thinks he has with 8 RBI weeks but here we are (9/28, 6 Rs, 2 2Bs, 1 HR, 8 RBIs, 2 SBs, .355 OBP).
Isotopes Pitcher Of Note:  And continuing with the 'Topes trope of old men contributors JA Happ had himself a week what has gotten into that guy (14 IP, 3 ER, 19 Ks, 2 QS, 1 W, 1.93 ERA).
OGTFC Hitter Of Note:  Anthony Rizzo has been BAD this year, really quite bad, and damned if I don't want to point it out right here (4/22, 2 Rs, 3 RBIs, .250 OBP Rs, 1 2B, 4 HRs, 4 RBIs, .478 OBP).
OGTFC Pitcher Of Note:  But Gerrit Cole has been good this year, really quite good (13.2 IP, 5 ER, 20 Ks, 2 QS, 3.29 ERA).
Week 5:  Isotopes @ MW (3-1 @ 1-3) 
                OGTFC v. RRF (1-3 v. 2-2)
MVP:  Andrelton Simmons  –  Andrelton Simmons STILL OUT HERE HITTIN'. Let's hear it for the late bloomers. Last year was like his "offensive breakout" when he ended with a 102 wRC+ and THIS YEAR, well this year he's improved in pretty much every metric and currently sits there with a wRC+ of 140. Do I think he is a true talent 140 hitter no I do not but even like 115ish 120ish with that glove would be fuggin sexy. And for fantasy purposes uhhh would also work. Let's hear it for good Aprils that I may be reading too much into.  5/11, 3 Rs, 1 3B, 2 HRs, 7 RBIs, .455 OBP
LVP:  Dansby Swanson  –  Dansby switched back to 2017 Dansby for a hot sec here, let's see if it continues. That guy was fucking awful.  4/29, 2 Rs, 1 RBI, .194 OBP 
X*Rayz Hitter Of Note:  Delino DeShields returned to action and accounted for half the team's steals and I would just like to welcome him back, WELCOME BACK DELINO (7/24, 5 Rs, 2 2Bs, 3 SBs, .346 OBP).
X*Rayz Pitcher Of Note:  Certainly OF NOTE would be Luis Castillo disappointing once again and then the X*Rayz dropping his ass like a bad habit, future ace potential be damned (1 IP, 5 ER, 45.00 ERA).
Morning Wood Hitter Of Note:  I tell ya what Didi Gregorius is on fucking fire, would be interesting to see if the Bonerz would consider selling high to one of these Yankee lovers and/or me (10/28, 7 Rs, 1 2B, 4 HRs, 10 RBIs, .419 OBP).
Morning Wood Pitcher Of Note:  And Rick Porcello has great numbers thus far in 2018 which, I mean, gross (14.2 IP, 6 ER, 15 Ks, 2 QS, 3.68 ERA).
Week 5:  X*Rayz v. Bad Dudes (2-2 v. 2-2, BBOTW)
                MW v. Isotopes (1-3 v. 3-1)
MVP:  Scooter Gennett  –  Of all the ways to lose a close fantasy week, to do so at the hands of SCOOTER fucking CONSTANTLY coming up with the big hits feels like one of the saddest. Fuck this guy.  11/28, 7 Rs, 2 2Bs, 2 HRs, 7 RBIs, .452 OBP     
LVP:  Scott Kingery  –  Scott Kingery has been giving me nothing pretty much ever since 'Topes week and that makes me sad.  2/14, 1 R, .143 OBP
RRF Hitter Of Note:  Oh yea need to mention the other vaunted RRF hitter that kept killing us, none other than Nick Markakis (10/27, 4 Rs, 2 2Bs, 2 HRs, 7 RBIs, .500 OBP).
RRF Pitcher Of Note:  Masahiro Tanaka had a nice week WAY TO GO MASAHIRO I STILL REMEMBER PEARL HARBOR (the movie)(it was bad) (12.2 IP, 2 ER, 14 Ks, 2 QS, 2 Ws, 1.42 ERA).
Babadooks Hitter Of Note:  And the shame of it all was that Joey Votto was actually looking like he's rounding into form here and NOTHING to show for it in Week 4 (9/25, 7 Rs, 1 2B, 4 HRs, 8 RBIs, .543 OBP).
Babadooks Pitcher Of Note:  Vince Velasquez only got the start because I didn't realize Caleb Smith got pushed back a day because they didn't fucking announce it til like 4:30 on Saturday while I was galavanting/dying around Boston and the short of it is if I started Smith and not VINCE WHO IS DEAD TO ME maybe or probably I win this matchup but yanno not to get into it I just think it is kinda funny (4 IP, 6 ER, 4 Ks, 13.50 ERA).
Week 5:   RRF @ OGTFC (3-1 @ 1-3)
                 Babadooks v. Warriors (1-3 v. 2-2)
2018 WEEK 4 BACKYARD BATTLE OF THE WEEK, SPONSORED BY PEPTO BISMOL CHEWABLES
MVP:  Ender Inciarte  –  In Week 5 Ender Inciarte stole more bases than Billy Hamilton has stolen all season. Now partly that is because Billy is hitting pretty poorly even by his standards but NEVERTHELESS that is very impressive, and this was by far the most SBs in a given week that I recall coming across this particular season, and that is good enough for matchup MVP. Braves bats out here HOT.  12/33, 7 Rs, 1 2B, 1 3B, 3 RBIs, 6 SBs, .400 OBP
LVP:  Christian Yelich  –  Christian Yelich you sir are better than this. Although how good you are I have never quite determined. Lotta grounders outta you.  3/23, 1 R, 1 RBI, .192 OBP
Banana Slugs Hitter Of Note:  Through four weeks Tommy Pham remains able to see things, check back again next week (9/22, 4 Rs, 3 2Bs, 1 HR, 5 RBIs, .480 OBP).
Banana Slugs Pitcher Of Note:  Jon Gray finally put together the nasty type start he is capable of putting together, at home and everything (6 IP, 0 ER, 11 Ks, 1 QS, 1 W, 0.00 ERA).
Warriors Hitter Of Note:  Warriors fans can at least be all amped about Yoan Moncada being all legit, 2 legit 2 quit even (13/25, 7 Rs, 3 2Bs, 1 3B, 3 HRs, 4 RBIs, .405 OBP).
Warriors Pitcher Of Note:  And James Paxton, perhaps the AL version of Jon Gray right now, also had a start worthy of his talents but he's at least had a couple of other ones like that but he has also had pretty bad ones so yea (6 IP, 2 ER, 10 Ks, 1 QS, 3.00 ERA).
BBOTW BREAKDOWN
Well the lone matchup of 2-1s had to end with someone ending up 3-1, and it did. It also could have ended up with two teams at 2-1-1 but it didn't. It ended up with a 3-1 team and that team is the Barnegat Banana Slugs. The Slugs used speed and a superior RBI advantage (43-27) to slip on by the Garden State Warriors, with this matchup playing tight til a Sunday that saw the Warriors amass ZERO XBH and ZERO RBIs. That didn't help. But this one was relatively close all the way through, six cats decided by a spread of 1 and Ks decided by a spread of 2 (Warriors actually took that one 79 to 77). Slugs win the offensive cats 5-2 and the Warriors may have felt a little unlucky only mustering 27 RBIs off their 9 HRs, compared to the 43 RBIs off 10 HRs for Barnegat. Barnegat actually loses on the pitching side 3-2-3, but an uncharacteristically poor pitching showing signals some troubles for the Warriors as they won an ugly ERA battle 4.792 to 5.824. Even with the uglier ERA the Slugs were able to grab one more QS and one more W than the Warriors and in this week that proved to be the difference. Special blame goes to Jose Berrios (2 outta 2 shit starts), Stephen Strasburg (1 outta 1 shit starts), Dylan Bundy (1 outta 1 shit starts), and David Price (1 outta 1 shit starts). All good pitchers, all picked the same week to suck. Hell even Clayton Kershaw had the nerve to only go 5 innings. And special uhh opposite of shame (glory?) goes to Michael Wacha, as I have decided that his QS/W combo was the eventual winner. Really it was technically more like Corbin's but whatfuckingever, Slugs win. And in that, we all lose.
In Week 5 the Banana Slugs will take on their ideological enemies in the Lacey Township BackdoorSliderz, SHOULD BE A GOOD ONE. The Warriors meanwhile will welcome a non-BBOTW when they head to Bellcrest Park for a brotherly battle with the Babadooks.
Week 5:  Slugs v. Sliderz (3-1 v. 2-2)
                Warriors @ Babadooks (2-2 @ 1-3)