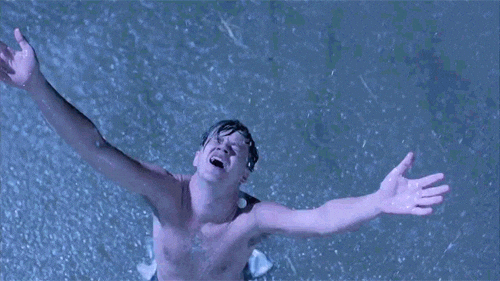 MVP:  Jose "EVERYTHING HURTS!!!" Martinez  –  The X*Rayz managed to pull off the old "win without anyone having a particularly good week on your ENTIRE TEAM" trick which always makes these MVPs a bit dicey. Nobody hit more than 2 dongs, only two guys scored more than 5 runs, nobody pitched all that lights out. BUT Jose Martinez whined his way to a .500+ OBP and a team-high 7 RBIs so he is your MVP here.  9/22, 2 Rs, 4 2Bs, 1 HR, 7 RBIs, .519 OBP
LVP:  Jose Altuve  –  Altuve is getting dinged here because of EXPECTATIONS, because again nobody on the BdSliderz was particularly AWFUL in this defeat. But Jose did not do much of anything except for a few empty singles and a pair of walks and he is EXPECTED to do more, as he goes so goes the Lacey Twp. The team not the town, the town cannot be salvaged at this point.  7/23, 2 Rs, 1 RBI, .385 OBP
X*Rayz Hitter Of Note:  Nice lil week from Billy Hamilton, HIT A DINGER EVEN, and yea if he could get on base a third of the time all the time who even KNOWS how many bags he could steal (5/26, 6 Rs, 1 HR, 2 RBIs, 3 SBs, .333 OBP).
X*Rayz Pitcher Of Note:  Miles Mikolas did kinda okay last week and he looks kinda okay, but maybe just okay and maybe just kinda (13.1 IP, 5 ER, 9 Ks, 1 QS, 1 W, 3.38 ERA).
BackdoorSliderz Hitter Of Note:  Even in defeat, the BdSliderz can take comfort knowing that Ozzie Albies is a beast (10/23, 6 Rs, 5 2Bs, 2 HRs, 5 RBIs, .458 OBP).
BackdoorSliderz Pitcher Of Note:  And also Blake Snell SHOWING SIGNS OF LIFE, didn't even walk a guy in this start which is perhaps a first for him (6 IP, 1 ER, 10 Ks, 1 QS, 1 W, 1.50 ERA).
Week 3:  X*Rayz v. 'Topes (1-1 v. 1-1),
                 Sliderz @ MW (1-1 @ 0-2)
MVP:  Javier Baez  –  Javy Baez out here FINALLY DOIN SOMETHING, only 5 hits but four of them left the yard and the 5th went for two bases. This matchup was actually rather tight on both sides of the ball so the Warriors ended up needed every last R and every last RBI outta this man. Cuz they won each of those cats by 1. #analysis.  5/20, 6 Rs, 1 2B, 4 HRs, 10 RBIs, 1 SB, .286 OBP
LVP:  Brandon Belt  –  And given the tightness of said offensive cats, Brandon Belt's big empty OBP week did the QTCMW no favors and helped SPOIL a week in which they really held their own on the pitching side against the vaunted Warriors staff. But yea, offense and stuff.  3/16, 1 R, 1 RBI, .364 OBP
Warriors Hitter Of Note:  Andrew Benintendi BITCHED OUT of a possible JROLL by not socking a dinger, like the Red Sawks bitch he is, but yea still a nice weekt (9/21, 4 Rs, 3 2Bs, 2 3Bs, 7 RBIs, 1 SB, .500 OBP).
Warriors Pitcher Of Note:  Don't want to alarm anyone but Dylan Bundy is showing some signs of acehood, this is also where I should note that if the Warriors hadn't got their 12th start cancelled a few times they would have likely topped the all-time Ks record that was set by them way back in 2014 (12.2 IP, 3 ER, 16 Ks, 1 QS, 2.13 ERA).
Morning Wood Hitter Of Note:  JD Martinez had himself a nice little week and one can surmise from these hitters of note that the Red Sawks offense is doing alright right about now (8/25, 4 Rs, 2 2Bs, 2 HRs, 9 RBIs, .333 OBP).
Morning Wood Pitcher Of Note:  The poor Morning Wood staff DID THE DAMN THING just to try and keep pace with the Warriors and ended up losing ERA anyways (2.498 to 2.520), but yea nobody for the Bonerz did the damn thing more than Carlos Martinez (13 IP, 1 ER, 15 Ks, 2 QS, 1 W, 0.69 ERA). (Nice.)
Week 3:  Warriors @ Bad Dudes (2-0 @ 1-1, BBOTW 'cuz I said so) 
                MW v. Sliderz (0-2 v. 1-1)
MVP:  Paul Goldschmidt  –  The Renegade Force offense was the best offense in the first week where I actually tally offensive stats, so they are rewarded with a bunch of 2018 records that will likely be broken any week now. But FOR NOW they are all over that offensive record board and Mr. Goldschmidt obviously had a hand in that, as he tends to do.  10/24, 8 Rs, 1 2B, 1 3B, 4 HRs, 8 RBIs, .462 OBP     ***MVP OF THE WEEK***
LVP:  Nomar Mazara  –  PRETTY UNINSPIRED STUFF outta Nomar Mazara, has me thinking about what to name it when a guy gets a bunch of ABs but ends up with no counting stats. Perhaps a REYROLL in honor of Rey Ordonez's counting stat inept rookie season(/career)? We will consider it.  6/21, .286 OBP and das it
RRF Hitter Of Note:  Chris Taylor socked 100% of his total 2018 dingers and knocked in 75% of his total 2018 RBIs in Week 2, so heating up folks let's see if he's still got it (6/22, 4 Rs, 1 2B, 3 HRs, 6 RBIs, .304 OBP).
RRF Pitcher Of Note:  Corey Kluber is v good (8 IP, 0 ER, 13 Ks, 1 QS, 1 W, 0.00 ERA).
Bad Dudes Hitter Of Note:  AJ Pollock managed to lead the Bad Dudes in HRs (tied with Chapman) and RBIs while also having a bad OBP and only 3 hits, so THAT IS INTERESTING MAYBE (3/20, 2 Rs, 1 2B, 2 HRs, 6 RBIs, 1 SB, .182 OBP).
Bad Dudes Pitcher Of Note:  And at least, the Bad Dudes have found themselves a Jacob Junis to roster for at least another start or two (11.2 IP, 4 ER, 10 Ks, 1 QS, 1 W, 3.09 ERA).
Week 3: RRF @ Slugs (2-0 @ 1-1)
                Bad Dudes v. Warriors (1-1 v. 2-0, BBOTW)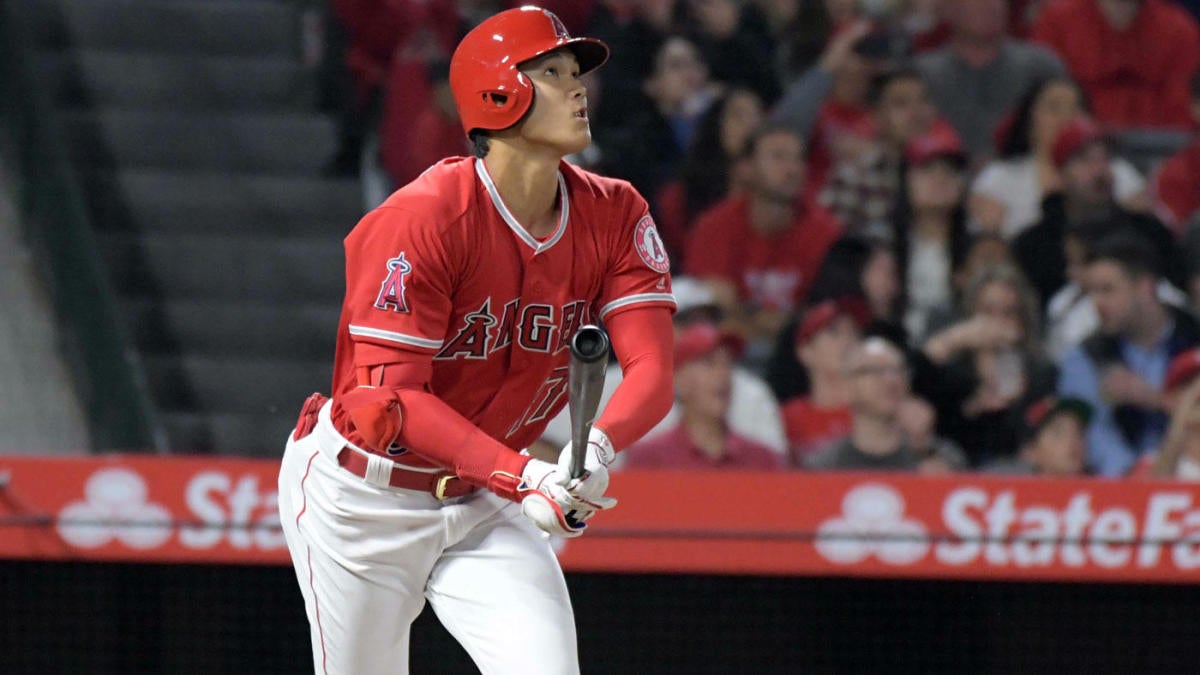 MVP:  Mookie Betts  –  Mookie Betts had a helluva line while only taking one AB on Saturday and zero ABs on Sunday cuz his footsy wootsy hurtsy wurtsys. so AGAIN, I think the Sawks offense is cooking with gas right now. Firing on all cylinders. Etc. etc. etc. Here's to hoping they all slump simultaneously as well.  6/18, 8 Rs, 4 2Bs, 1 HR, 8 RBIs, .409 
LVP:  Ender Inciarte  –  I mean on the one hand here Ender gave em 2 steals, I MEAN WHAT MORE DO YOU WANT FROM ENDER. Probably for Ender to get on base a bit more and score a few runs, I guess.  1/17, 2 SBs, .158 OBP
OGTFC Hitter Of Note:  Mike Trout remains really good at baseball, to the point that I am kinda bored of him (8/23, 6 Rs, 3 HRs, 6 RBIs, .467 OBP).
OGTFC Pitcher Of Note:  For some reason I always feel like Justin Verlander just had that year where his ERA was like 4.50 two years ago but then I look up and it was actually four years ago and he is actually really good again, our simple and incorrect concept of time is funny like that (15 IP, 1 ER, 20 Ks, 2 QS, 1 W, 0.60 ERA).
Banana Slugs Hitter Of Note:  Howz about DJ LeMahieu with the POWER STROKE, he's up to 5 HRs when he had 8 all of last season and someone needs to go check if he's been fucking around with that launch angle swing change balleyhoo (10/30, 6 Rs, 3 2Bs, 3 HRs, 5 RBIs, .355 OBP).
Banana Slugs Pitcher Of Note:  Max Scherzer also remains really really good at the kind of baseball he is supposed to be good at, at this point there's really no line I could read for his week that would shock me with its nastiness he's the best pitcher in the Backyard folks (16 IP, 2 ER, 21 Ks, 2 QS, 1 CG, 2 Ws, 1.13 ERA).
Week 3:   OGTFC v. Babadooks (1-1 v. 0-2)
                 Slugs v. RRF (1-1 v. 2-0)
2018 WEEK 2 BACKYARD BATTLE OF THE WEEK, SPONSORED BY YARDS BREWING COMPANY
MVP:  Mike Moustakas  –  SICKENINGLY the douche above, I guess giving himself moose horns (?), is the guy that killed me the most in this matchup. Followed closely by the HR GAWD Khris Davis, but yea Moose was all over the Babadooks this week in a depressing matchup where we couldn't close the gaps we needed to close and come out of it looking like we got beat worse than we probably got beat. So fuck Mike Moustakas.  11/25, 6 Rs, 2 2Bs, 3 HRs, 7 RBIs, .440 OBP
LVP:  Edwin Encarnacion  –  SICKENINGLY have to give this one to Edwin, which always pains me, but he is the guy from my own team that killed me most in this matchup. Followed closely by Lewis Brinson whom is attempting to play himself onto the waiver wire once his eligibility is up. And yanno not counting all the pitchers that got bombed. But yea I think I still have to give this to Edwin 😦 HE REYROLL'D IT.  1/17, .158 OBP     ***LVP OF THE WEEK***
Isotopes Hitter Of Note:  I could point out Khris Davis's 4 HRs and 7 RBIs but I would rather point out Nolan Arenado did nothing except rip that one triple and get suspended WHAT HAS GOTTEN INTO THAT GUY the Isotopes locker room culture is out of control (3/15, 1 2B, 1 3B, .333 OBP).
Isotopes Pitcher Of Note:  Two starts from Chris Sale was really all the 'Topes needed to blow past the MEAGER K numbers from the Babadooks, and also enough to keep their terrible ERA less terrible than mine (11 IP, 2 ER, 16 Ks, 1 QS, 1 W, 1.64 ERA).
Babadooks Hitter Of Note:  The only joy that I could really take from this matchup was the fact that the throw-in guy from the Arenado trade, Scott Kingery, guy 'Topes management knew next to nothing about, had the best week of all the players involved in said deal (8/26, 5 Rs, 4 2Bs, 2 HRs, 11 RBIs, .321 OBP).
Babadooks Pitcher Of Note:  ALL THE PITCHERS SUCKED, and Alex Wood you're a dick as well, but I guess from an ERA standpoint Lance McCullers sucked most (3.2 IP, 8 ER, 6 Ks, 19.64 ERA).
BBOTW BREAKDOWN
This one got BBOTW status as a rivalry game of sorts, the 'Topes having handed us two of the 3 regular season losses we amassed in 2017 and EVEN SO we still ended up trading them Nolan Arenado. So this was the week where the spoils from the 'Nado trade came back to batter the Isotopes and uhhhh KINGERY WAS GOOD, Rhys Hoskins WAS OKAY, Cody Bellinger WASN'T TERRIBLE. But none of that mattered because pitching was awful and the team hit its way to a sub .300 OBP and that is just never a good thing. BUT LETS TOUCH ON THE PITCHING THING REAL QUICK. Things were looking kinda sorta okay for the Babadooks heading into Wednesday and then on Wednesday they surrendered 18 ER in 9.1 IP. That stung, and even with 'Topes pitching sucking a bit themselves the Babadooks never really recovered from that day. Maybe even entered Sunday with a chance to recover but just to extinguish hope quickly Zack Godley went out and gave up 5 in 4 innings. So yea this review was all about us and our failures, SOME PRETTY BAD STARTS FROM SOME PRETTY GOOD PITCHERS IMHO. The Isotopes got a bad start of their own from Jose Quintana but Sale propped up the staff enough, the bats hit enough dingers, Jean Segura and Nado each chipped in three baggers, and when it's all said and done the Babadooks franchise loses their third straight to the 'Topes and this one looked pretty ugly. I WANT REVENNNNNNNGE.
In Week 3 the Isotopes will head to Mission Valley looking to take down the defending champions; each team rebounded from a Week 1 defeat to win in Week 2. And on the BCPB side the 'Dooks will be looking to avoid an ugly 0-3 start when they take on the KINGS of the ugly start, the OceanGate Trout Fishing Club (whom are coming off a nice victory against Barnegat, can't deny them that).
Week 3:  Isotopes @ X*Rayz (1-1 @ 1-1)
                Babadooks @ OGTFC (0-2 @ 1-1)