2017 RECORD:  6-6-6 THE MARK OF THE BEAST…..or the mark of a terrible title defense.
KNOW YOUR OWNER/KNOW YOUR TEAM!:  HEROY! Soon to be a father, and one has to wonder if Heroy only knocked that floozy up to get placed in the HISTORICALLY WEAK Mothafuggas division for 2018*. Heroy has the distinct honor of being the only champion to fail to make the playoffs in their title defense season, I do believe. And they did so with a heinous mark of the beast record. Blame injuries blame managerial deficiencies blame whatever you want IT HAPPENED, and not it is 2018. And the OGTFC once again have an extremely talented collection of hitters and that alone could carry them right back into playoffs town, USA. Yanno if Heroy can stay out of his own way and all. Which is the narrative I'm pushing I guess. BEST OF LUCK TO GREGORY IN THE UPCOMING SEASON!
*Note:  Divisions barely matter and these divisions probably get changed 800 more times.
KEY ADDITIONS!:  LF Willie Calhoun in like a month probably, SS Ahmed Rosario over a full season MAYBE, RP Jeurys Familia, SP Brent Honeywell by like 2020 maybe.
KEY SUBTRACTIONS!:  Opening Day Willie Calhoun, RF Yasiel Puig, CF Dexter Fowler cuz I think he is quite good in our format so fuck y'all.
THE HITTERS!:  "Really no way around this people:  Heroy's lineup is fuckingggg loaded. Glance around at "average draft position" bullshit for example and just look at sayyyyy the top 10 hitters, and the OGTFC has like 5 of em (Mike Trout, Mookie Betts, Kris Bryant, Trea Turner, Anthony Rizzo)." So that was last year and this is this year and for THIS YEAR, he probably only has like 3 in the top ten thanks to Bryant and Rizzo losing a lot of fanfare or something I dunno. So take that Fishing Club. Behind that top 5 you have a very good Brian Dozier and a very solid Corey Seager and then LARGE DROPOFF, of a bunch of dudes and a bunch of youngsters who might blossom into some solid dudes. Let's bring it to the ESPN HR projections once again for some reason:  ELEVEN projected for 20+ including 5 projected for 30+ including Trout's projection for 40. And then you have Addi Russell projected for 18 which would be like, FUCKING FINALLY. AMIRITE?! (he won't get there though).
1-  Mike Trout
2-  Mookie Betts
3-  Trea Turner
4-  Kris Bryant
5-  Anthony Rizzo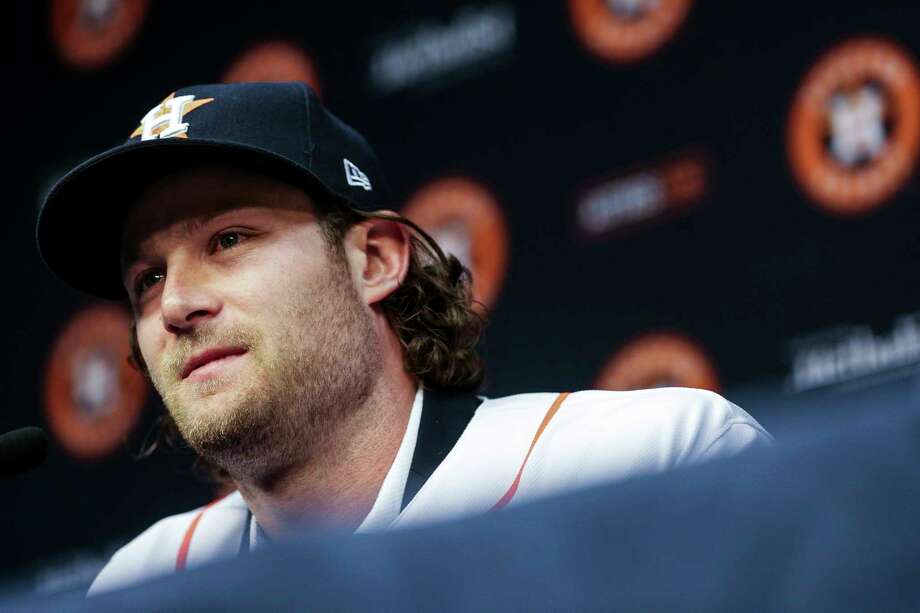 THE PITCHERS!:  I mean clearly the pitching staff is always going to take a backseat to the offense in the OG but I don't think they necessarily had to sit them like this farrrr, in the backseat, yanno? Like if this is a school bus and the offense is sitting in the very first seat this staff is definitely by the emergency exit back there, probably fucking around with the latch. MAYBE I KID, THOUGH. Verlander is good again (yet older than ever and coming off A LOT of innings) and Gerrit Cole is pretty damn solid yet heading to the AL, and Kyle Hendricks is both solid and remaining in the NL. Danny Duffy I am a fan of because WHO HASN'T passed out drunk in a Burger King drive thru, but the velocity fell down last year and that was like THE THING for him in 2016 so that is something to watch. Michael Fulmer may be the best arm of them all but his K/9 last year offended me so we won't talk about him. The point is a healthy OGTFC offense is a thing to be reckoned with and this staff need only keep things close on the other side of the ball, and I'm not necessarily sold they do that allll the time. But maybe they do.
But the bullpen, on the other hand, actually looks pretty darn good this season. Andrew Miller remains the premier holds guy in this league that counts holds, Raisel Iglesias and Ken Giles are nice young closers, and Familia (if healthy) also seems to fit that billt. Will be interesting to see what becomes of Josh Hader, who is both banished to the bullpen (but very good there) and and RP only designation but also like 2.1 IP from losing High Minors status. GET YOUR OFFERS IN NOW FOLKS.
The Babadook's Five Best On The Bump
1-  Justin Verlander
2-  Gerrit Cole
3-  Michael Fulmer
4-  Andrew Miller
5-  Ken Giles
THE PREDICTION!:  10-6-2, 1st place.:  I hate that I am still so blinded by the talent on the hitting side of things but I am. Even with all their fuckups and hideous ties and injuries last season they only missed the 5th seed by like half a game, and it's not like last year's standings tend to influence this year's standings in this pressure cooker 18 game environment. At least I don't think it is like that, this is only the second season. But yea I am predicting better health out of the brightest stars of the OGTFC (Trout and Turner duh) and the turning of a few of those ties from last season into Ws and a return to the top seed. Where they will then surely blow it in Round 2.
THE COMMISH'S PREDISH! (Odom's Prediction):  7-9-2, 7th place.