Consider this a bit of a Troll For Champions, as I'm sure everyone feels like their team was the best championship team OF ALL TIME and mostly everyone there is wrong. It is also a bit of a troll because I am doing VERY LITTLE research here. So finally, as a labor of love, and since we finally have 10 league champions, I will rank them all. The last troll article had some rules let's get some more rules in here.
The Rules:
FIRST RULE, is more of a statement and that statement is I don't have access to any league pages before like 2013. So really I am the worst possible person to compile a top ten. HERE IT IS ANYWAYS.
Previous season result MATTERS, in the obvious ways you will expect it to matter. aka teams that win multiple years in a row should obviously be PRAISED BY ALL.
Regular season stats matter A BIT, particularly since I only have that to go off of for a couple of seasons. 
But playoff run also matters, particularly since I only happen to know the playoff runs for a couple of seasons. Alright let's get to it, I don't even think I needed to list rules but I copy and pasted the top from last time for some reason ANYWAYS HERE WE GO…
NUMBER 10
2017 – POINT LOMA X*RAYZ:   10-6-2
Notable Performers:  Jose Ramirez, Dee Gordon, Billy Hamilton, Elvis Andrus, Daniel Murphy, Chris Archer, Robbie Ray, Jeff Samardzija, Edwin Diaz, Dellin Betances
Why They're Number Ten:  BECAUSE THEIR BCS #NimmoGate CONTROVERSY NEARLY RUINED US ALL. I love this particular roster and was a big fan of their playoff run, but lets face it the BCS uhhh "incident" was a bit o' a shitshow. And since that shitshow was mostly due to a terrible rule established by this team's OWN OWNER that kinda seals their fate as the number ten here. Which doesn't at all take away from the fact that Odom has taken home the chip (or co-taken co-home) in 4 of 7 seasons in the league which is plenty fucking impressive. And I thank him for Rhys Hoskins in a roundabout way (assuming Rhys works out).
NUMBER 9
2011 – JIMBO'S VULCAN DEATH GRIP:   9-11
Notable Performers:  Mike Napoli, Elvis Andrus, Michael Young, Carlos Gonzalez (half the season), Hanley Ramirez (the other half), Joe Mauer (the other half but also always hurt), CC Sabathia (half the season), Cole Hamels (the other half), an erratic Ubaldo Jimenez, David Robertson
(special thanks to Odom for helping me remember some guys)
Why They're Number Nine:  REGULAR SEASON RECORD is what does this team no favors. Despite a fan favorite name and an impressive championship in their eventual inaugural season as owners, the facts are the facts and the facts are this is the only team to ever win a championship with a sub-.500 regular season record. I am also going to claim this team INVENTED THE BLOCKBUSTER, because this thing is full of wild claims without sources. A midseason deal sent That record CC and CarGo to the WVU Bombers or whatfuckingever for Mauer, Hanley Ramirez, and Cole Hamels and those three would be staples on the team for YEARS TO COME. Mauer would go on to homer in a first round matchup against WVU which was amusing because he hit all of 3 HRs that season. But YEA THE RECORD, the record gave the doubters plenty of fuel with which to doubt. DOUBT THAT WOULD PROVE FOOLISH. clearly it was a star, t from humble beginnings for the Odom/Sean dynasty to be.
NUMBER 8 2009 – SCARLET KNIGHTS:   15-7
Notable Performers:  JASON BAY, Brian Wilson ALLEGEDLY for the latter half, Miguel Cabrera, Prince Fielder, Robinson Cano, Jorge Posada, Travis Hafner maybe?, Vernon Wells maybe?, Miguel Tejada maybe?, Dustin Pedroia for part of the season? Some other closers? I dunno how the fuck should I know…
Why They're Number Eight:  PRE-COMPETITIVE ERA. Because while a 15-7 record is nothing to sneeze at, they played in the pre-competitive era free of minor league systems and excessive numbers of keepers and so on and so forth. Also their BCS victory came at the hands of a notable idiot with a 12-10 record, unlike the next 15-7 team on the list that defeated a fellow 15-7er to capture a crown. FUN FACT: I won the fantasy football championship this season thanks to a one CJ2K. So that is a fun fact.
NUMBER 7
2010 – TOMS RIVER TAKEOVER:   15-7
Notable Performers:  CLAYTON KERSHAW I AM SURE, Roy Halladay and his NINE CGs I am sure, Justin Upton, Jon Lester, Juan Pierre?, injury-hampered Justin Morneau? injury-hampered J-ROLLLLLLLL, Dan Uggla?, Tim Hudson?, hopefully kept Kelly Johnson through the tough times cuz 2010 was his masterpiece?
Why They're Number Seven:  SUPERIOR BCS MATCHUP. AGAIN this comes in the era of a bunch of shitty owners shitting around, BUT this particular 15-7 squad edges the previous due to a seemingly more challenging BCS matchup. No idea who really made up this roster (heavy speculation based on '08 draft above), but I DO see they dropped a ridiculous 81 RBIs (still the all-time record) and 70 Runs on their poor Week 16 opponent. So I suspect they had some strong offensive players. Feel pretty confident in this guess.
NUMBER 6
2016 – OCEANGATE TROUT FISHING CLUB:   11-7-2
Notable Performers:  Mike Trout, Kris Bryant, Anthony Rizzo, Mookie Betts, Todd Frazier, Trea Turner, Ian Desmond, Corey Seager, Jose Fernandez, Francisco Rodriguez
Why They're Number SIX:  GENERAL ROSTER TALENT. This team had done such an excellent job of SQUANDERING their elite talent for years that I campaigned a few times for them to change their name to the LessWithMores, but in 2016 they finally got it done. They entered the playoffs as the #4 seed and advanced out of the first round via a tie with the #5 seed but BY GOD, they still got it done. Mostly unimpressive playoff performance aside. They got it done. Good for them. I rank them this highly simply because they got it done in THE COMPETITIVE ERA and also because their roster was good enough to likely beat pretty much any other team on this list (provided they weren't MISMANAGED INTO THE GROUND).
NUMBER 5
2015 – RIVER CITY CUBAN MISSILES:   12-6-2
Notable Performers:  Anthony Rizzo, Jose Abreu, Manny Machado, Bryce Harper, Chris Davis, Jose Bautista, Jon Lester, Garrett Richards, Jacob DeGrom, Zach Britton
Why They're Number Five:  POSTSEASON DOMINANCE. The interesting thing to ME here is I've been able to look at a few "roster summaries" here and this one appears to be one of the more unimpressive ones stats-wise (pitching especially) AND YET can't deny this postseason performance. Not only did the Cuban Missiles grab the #1 seed, but they won their two playoff matchups by a combined score of 23-3-2. I dunno that feels like it may be some kind of record. The Missiles defeated team rmac 11-1-2 in the second round and the fresh on the scene Barnegat Banana Slugs 12-2 in the BCS, effectively steamrolling the competition in a way that needs to be acknowledged here. And it has been acknowledged. So now lets move on.
NUMBER 4
2008 – RIVER CITY MASHERS:   19-3
Notable Performers:  I mean NO IDEA one might think, because I am blocked from accessing these old rosters. BUT, I can piece together the probable notable performers from a recap of the league's first draft and so here they are – Jose Reyes, Carlos Beltran, David Wright 'scuseeee me, Mark Teixeira, Adam Dunn, Jhonny Peralta, Raul Ibanez, Roy Oswalt, Brad Lidge
Why They're Number Four:  HELLUVA RECORD. Truthfully this team may have earned the right to be higher (NOT MUCH HIGHER) but I just wasn't involved back then and I just do not know what to tell you. But yea, 19-3 is a nice fucking record and a little league history blurb from the blog tells me they whomped Cliff in the BCS (11-2-1) after narrowly edging out Ryan's "Tar Heels" in the second round (7-6-1 on a .3812 to .3810 OBP advantage) and good on them. Looks like a damn fine year. Way to go Mashers.
NUMBER 3
2012 – TAMPA BAY TWO-TIME TWO-TIME (strange name):   11-9
Notable Performers:  FUCKING AARON HILL (everybody look up Aaron Hill's 2012 please, he had two cycles that year, thank you), Edwin Encarnacion, Hanley Ramirez, Joe Mauer, Nick Swisher, Cole Hamels, an erratic Tim Lincecum, Craig Kimbrel, Kenley Jansen,David Robertson
Why They're Number Three:  BECAUSE WE WENT BACK TO FUCKING BACK. Has yet to be repeated, is a very tough thing to do I believe time has told. Our second championship team merely flipped the record from our first championship team (from 9-11 to 11-9) but put together a solid postseason run and grabbed their second in a row AND THAT IS IMPRESSIVE. Allllll the years previous and alllll the years since that hasn't been done (not counting our third in a row), so that needs to be rewarded with this particular ranking.
NUMBER 2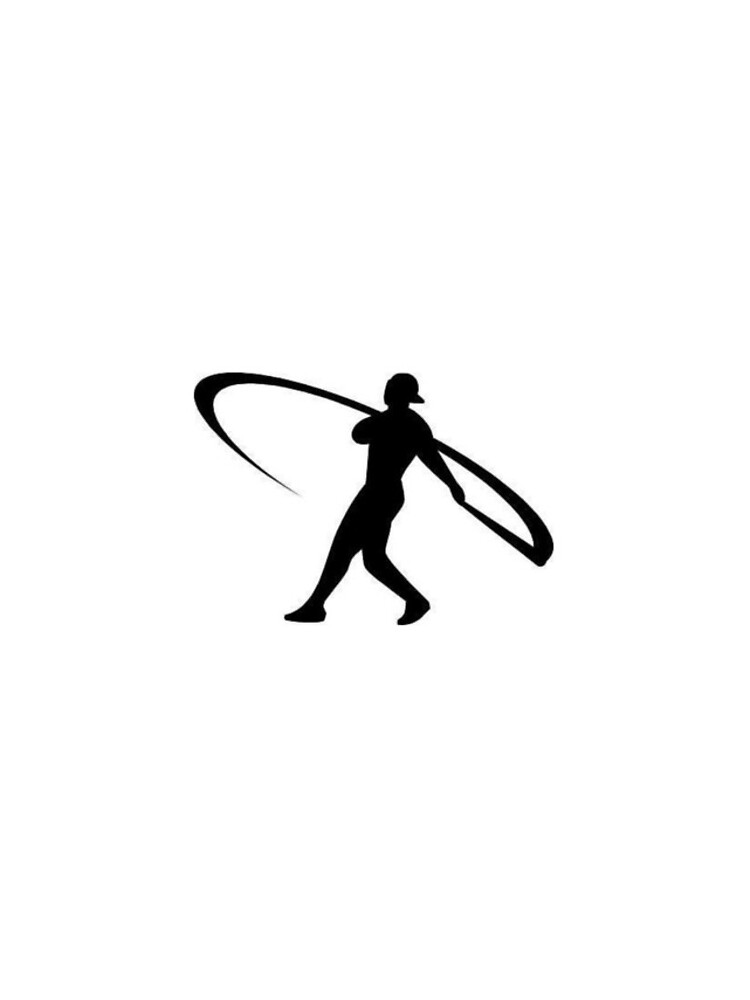 2014 – PINE LAKE SWINGMEN:   16-3-1
Notable Performers:  Carlos Gomez, Paul Goldschmidt, Justin Upton, Adrian Gonzalez, Anthony Rendon,  Dee Gordon, Clayton Kershaw, Felix Hernandez, Sonny Gray, Greg Holland (team was fucking stacked though I should more or less list the whole offense)
Why They're Number Two:  This team impressed the shit outta me because of their SUB 100 MOVE SEASON. Also the team was stacked and set multiple season records including Runs, HRs, and Strikeouts (Ks being an all time record to this very day). But back to the moves, maybe this wasn't always the case but in the modern era here movement is life; all serious competitors routinely hit triple digits with their moves in-season. The Pine Lake Swingmen of 2014 only needed 98 moves to grab the #2 seed in the regular season (13-6 record, 3Peat Offendaz #1 at 14-7) and then march through the playoffs on the way to Ryan's 2nd championship in five seasons. OF COURSE one will never know what might have happened if this team ran into the 3Peat Offendaz in the championship, as the 3PO lost to a 4 seed of questionable character in a strangely lazy 2nd round performance. The 3PO would have beat the #3 seed though, I think we all know that. ANYWAYS REALLY IMPRESSIVE YEAR BY THE 2014 PINE LAKE SWINGMEN, very nearly the most impressive of all time.
AND NUMBER 1, WHICH SHOULD HAVE NEVER BEEN IN DOUBT….
2013 – TOMS RIVER 3PEAT OFFENDAZ (clearly named post-parade):   16-3-1
Notable Performers:  Edwin Encarnacion, Josh Donaldson, Hanley Ramirez, Brett Gardner, Matt Carpenter, Cole Hamels, Anibal Sanchez, Mariano Rivera, Craig Kimbrel, Aroldis Chapman
Why They're Number One:  SEEMS PRETTY CLEAR TO ME. This is the first and probably the last 3peat team this league ever saw, it started off 2-3 before winning a remarkable 14 in a row, it defeated a 16-4 #2 seed Angels in the TROUTfield via a TIE in the BCS (also defeated the TROUTfield in both regular season meetings). In case there is strangely still any doubts about this as your top team o all time, they defeated the River City Mashers in the 2nd round THIRTEEN-ZERO-ONE. I could write a thousand words about this particular season but trying this new brevity thing.
So there you have it folks, no real surprise about the particular TEAM in the top spot but….
HAHA TOOK THAT STRAIGHT FROM THE LAST TROLL SERIES POST. But yea, shouldn't be a surprise. Feel free to try and educate me about the teams from the years of softer competition because I am sure that would be a fun and educational GroupMe conversation for the league but yea. Really this whole thing was written just to point out how impressive that 3peat season was/how impressive that 98 move season of Ryan's was. Mission. Accomplished.