AND THUS CONCLUDES THE REGULAR SEASON. THIS ONE WAS PERHAPS THE WACKIEST SEASON YET, WITH ONLY TWO TEAMS OUT OF CONTENTION AS WE HEADED INTO WEEK 18. NOT TOO SUUREEEE THAT HAS EVER BEEN THE CASE. BUT WHEN IT IS ALL SAID AND DONE THERE CAN ONLY BE SIX HEADED TO THE BACKYARD BRACKET (UGLY PROTOTYPE ABOVE, BELOW THE GIF OF SPIDERMAN FIGHTING DUST SURELY YOU SEE IT) AND IT TOOK A WHOLE LOTTA WEEK 18 MADNESS (INCLUDING YET ANOTHER SUNDAY NIGHT HEARTBREAKER) TO GET TO THAT SIX SO LET US ILLUMINATE MORE SPECIFICALLY HOW WE GOT TO THAT SIX..……
MVP:  Eddie Rosario  –  Neither team gave a shit, but THIS GUY was picked up just to prepare for a Round 2 Monday night doubleheader and he is out here SLUGGIN'. So fuck it maybe he stays around after that even, baseball is a funny game.  12/27, 10 Rs, 3 2Bs, 4 HRs, 9 RBIs, 1 SB, .484 OBP      
LVP:  JT Realmuto  –  Nobody gave a shit here, but perhaps JT gave the least shit of all?  2/21, 1 R, 1 RBI, .200 OBP     
MooniniteZ Hitter Of Note:  Again neither team gave a shit, but here look at this Joey Votto walked 12 times last week (8/22, 10 Rs, 1 2B, 2 HRs, 5 RBIs, .588 OBP).
MooniniteZ Pitcher Of Note:  Anddd naturally James Paxton went and got hurt and now the BPMZ's two best pitchers will miss the entire playoffs in all likelihood EXCELLENT (6.1 IP, 3 ER, 6 Ks, 1 QS, 1 W, 4.26 ERA).
Titans Hitter Of Note:  They didn't give a shit here, but as the Titans look ahead to 2018 they can take solace in the fact that Andrew Benintendi will probably be pretty good that Red Sawks fuck (10/22, 5 Rs, 1 2B, 3 HRs, 9 RBIs, 2 SBs, .458 OBP).
Titans Pitcher Of Note:  And maybe Eduardo Rodriguez, a different Red Sawks fuck, will also be pretty good which would give the Titans yet another pitching piece that could be argued to be excessive at this point (6 IP, 0 ER, 7 Ks, 1 QS, 0.00 ERA).
ASSORTED MUSINGS/ANALYSIS:  This one had no bearing on the playoff picture and neither team paid much attention so I don't think there's much to say here, other than to note that both of these teams had PRETTY STRONG offensive numbers and both of these teams only started 5 pitchers. Although it SHOULD BE NOTED that the MooniniteZ racked up 60 Ks with only 5 starts so yanno, it is possible the strikeout record might have been in play if they kept something close to that pace. But WITH SO MANY PITCHING INJURIES HOW WOULD I EVEN FIND 12 STARTS. Anywho the Titans put up solid hitting stats in their 2017 swan song (49 Rs, 19 2Bs, 2 3Bs, 16 HRs, 42 RBIs, 7 SBs, .3469 OBP) but the MooniniteZ put up slightly better numbers in some spots (53 Rs, 19 HRs, 43 RBIs, .3828 OBP) and got a whole bunch of Saves (10) and there is your difference. In Round 1 BOTH THESE TEAMS will be on vacation, in Round 2 the #1 seed Bellcrest Park MooniniteZ  will return from vacation to take on the winner of the uhhhh 4 v. 5 First Round Matchup or whatever. The Titans will remain on vacation, but they will be remembered. Hopefully they change their team name in 2018 so I can avoid these Remember The Titans puns because otherwise I just can't fucking help myself sometimes.
Next Week aka This Week:  MooniniteZ vs. BYE, Titans @ DONE FOR THE YEAR
MVP:  Jose Pirela  –  Jose Pirela out here SHININ' for the X-Rayz' home town team, and also for the X-Rayz. This particular week.  10/24, 8 Rs, 3 2Bs, 3 HRs, 5 RBIs, .533 OBP     
LVP:  Logan Morrison  –  LoMo you could have contributed more than 5 measly singles and 1 measly RBI but you didn't and that is why you are here.  5/21, 1 RBI, .2611 OBP         
X-Rayz Hitter Of Note:  Gotta shout out to Yadier Molina here cuz he's like 94 years old in catcher years and still getting it done both at and behind the plate (6/26, 6 Rs, 1 2B, 2 HRs, 7 RBIs, 1 SB, .259 OBP).
X-Rayz Pitcher Of Note:  Not alotta standouts for the X-Rayz on this side of the ball in Week 18 but uhhh Chris Devenski got 2 Holds with only one inning of work so let us make note…..of that (1 IP, 0 ER, 1 K, 2 Holds, 0.00 ERA).
Morning Wood Hitter Of Note:  I am gonna highlight my favorite Morning Wood pickup and that is a one Whit Merrifield, everyone knows they either rostered him or considered rostering him and then just threw him back in the pond and now LOOK AT EM he might rather improbably be a guy I wanna trade for him already (10/32, 3 Rs, 1 3B, 1 HR, 7 RBIs, 1 SB, .324 OBP).
Morning Wood Pitcher Of Note:  And let us also highlight the work of Carlos Martinez which has been plenty solid for this sinking ship all season say that 5x fast (14 IP, 5 ER, 14 Ks, 2 QS, 2 Ws, 3.21 ERA).
ASSORTED MUSINGS/ANALYSIS:  What can weeee discuss here? Let's see, the X-Rayz lead the league in steals in Week 18 and that prompted me to look back and see how many times they DIDN'T lead the league in steals and turns out they didn't lead the league in steals 6 times in teh 18 weeks. So a 66.6% league-leading steal numbers percentage. Not too shabby. In other news the Bonerz had the fewests Runs in the league in Week 18 (35) and that is something that probably happened AT LEAST 66.6% of the time, they also tied for the fewest RBIs (36) and that is probably something that happened fairly frequently as well. TOUGH INAUGURAL SEASON for QTC is what I am saying here. That being said they did ride some decentish pitching numbers to a near upset here, but in the end it fell short and mercifully their season comes to a close. We will give them the first year to sort of mold their roster and learn the league ins and outs, hell even the MooniniteZ sucked in their expansion year, but NEXT YEAR I WANT LESS HEAD SCRATCHING TRADES. As for the X-Rayz, they wrap up a PRETTY IMPRESSIVE third straight double digit win season (an EVEN MORE IMPRESSIVE sixth straight if you go back to the dynasty dayz) and wrap up the #3 seed and for their troubles they draw the guy from Lacey that they HANDPICKED for the league. Did they handpick their own doom? Tune in this week to find out.
Next Week aka This Week:   #3 X-Rayz vs. #6 BDSliderz (The Commish takes on THE MAN HE BROUGHT INTO THE LEAGUE, write your own storylines accordingly, Morning Wood vs. THE LONG COLD OFFSEASON
MVP:  Justin Turner  –  Justin Turner is having himself a HELL of a fucking season, and I once owned this guy and I just straight up dropped him AND THAT SEEMS TO HAVE BEEN A MISTAKE AND EVERYTHING IS ALL ABOUT ME ALWAYS.  7/23, 6 Rs, 2 2Bs, 4 HRs, 9 RBIs, .346 OBP      ***MVP OF THE WEEK***         
LVP:  Trevor Story  –  Same old Story. Which is that Trevor Story isn't that good. IT ISN'T A "DOWN YEAR" IT IS A FLAWED APPROACH SEE ALSO RYAN SCHIMPF.  1/13, .250 OBP         
BackdoorSliderz Hitter Of Note:  Michael Conforto is another BackdoorSlider swingin' a hot bat at justttttttt the right time o' year it seems, all of his hits last week left the yard (4/21, 6 Rs, 4 HRs, 7 RBIs, .370 OBP).
BackdoorSliderz Pitcher Of Note:  And Aaron Nola continues to do quite a good job of uhhh preventing others from swinging a hot bat (7 IP, 1 ER, 8 Ks, 1 QS, 1 W, 1.29 ERA).
Banana Slugs Hitter Of Note:  As Brian has noted the continuing correction of Josh Donaldson's numbers continues, he isn't nearly as old as he looked earlier in the season folks (8/20, 4 Rs, 3 HRs, 9 RBIs, .538 OBP).
Banana Slugs Pitcher Of Note:  DO NOT LOOK NOW but Jake Arrieta looks good again, I sure as shit would take him all my pitchers are dead or dying (12.1 IP, 3 ER, 11 Ks, 2 QS, 2 Ws, 2.19 ERA).
ASSORTED MUSINGS/ANALYSIS:  OH YEA THIS MATCHUP HAPPENED TOO. This is perhaps the only typo if you will that I have ever regretted because Doch really DOES deserve some discussion and some credit for coming to play in Week 18 and doing what he needed to do to set his team up for a possibly playoff berth. A berth they would eventually realize when all the rest of the chips fell where they may. BUT FIRST the BackdoorSliderz needed to take care of their own business AND TAKE CARE OF IT THEY DID:  17 Rs, 46 RBIs, .3593 OBP, 95 Ks, 10 Ws, 2.531 ERA. These are all excellent numbers folks, and all good enough for category Ws in this one, and it was 1 uhhh "point" if you will losses in QS and Saves that served as the only real blemishes on the week for Lacey Township.  Just a real solid performance in a must-win week, highlighted by a 9 R 6 HR 14 RBI Sunday to come from behind in a lot of these categories, as the Banana Slugs seemingly had already started their bye week at that point. So yes for the Banana Slugs, they stop their "non-losing" streak at 6 but they remain the #2 seed and in possession of the all-important First Round Bye (as well as an always impressive double digit win season). That sentence I just typed means the Banana Slugs will be on vacation in the #BackYardBracket's first round, biding their time and whatnot. The Lacey Township BackdoorSliderz ON THE OTHER HAND head to Point Loma for a showdown with an old friend that abandoned them, and abandoned us all really, for the sunshine of the west coast. Should be a doozy of a matchup.
Next Week aka This Week:   BDSliderz @ X-Rayz ("Oh thanks for inviting me into your little fantasy baseball league NOW GET OUT OF MY WAY"), Banana Slugs vs. The Sweet Taste Of A First Round Bye
MVP:  Odubel Herrera  –  HOWZ ABOUT A JROLL FROM A PHILADELPHIA PHILLY WHAT A SWEET WEEK 18 TREAT. I had no idea that Odubel was on the 'Topes and have no idea that his performance was back from the grave. Perhaps I should get re-acquainted with my possible Round 2 opponents at some point.  10/22, 4 Rs, 2 2Bs, 2 3Bs, 1 HR, 4 RBIs, 2 SBs, .538 OBP          
LVP:  Rougned Odor  –  Oh Rougned, what have you become? A marginal player whom will probably rebound next year but whom has negative value this year, is what you have become.  2/15, 1 2B, .188 OBP         
Isotopes Hitter Of Note:  Khris Davis nearly had himself a JROLL as well but couldn't man the fuck up and get himself a steal, EVEN THOUGH HE IS BLACK @gaheroy (6/21, 6 Rs, 1 2B, 1 3B, 3 HRs, 8 RBIs, .423 OBP).
Isotopes Pitcher Of Note:  I think lots of people should have probably grabbed Sean Doolittle when they had the chance and now he's out here putting up 3 Save weeks and whatnot (4 IP, 0 ER, 3 Ks, 3 Saves, 0.00 ERA).
Bad Dudes Hitter Of Note:  THE BIG NEWS really from this past week was that Bryce Harper done fucked his knee up and is very likely out for our entire fantasy playoffs, so the Bad Dudes will now have to try and win a championship without the guy that CARRIED THEM to their last one (5/15, 3 Rs, 1 2B, 1 HR, 6 RBIs, .368 OBP).
Bad Dudes Pitcher Of Note:  BUT MAYBE Ervin Santana CAN CARRY THEM THROUGH THIS YEAR, I am thinking a string of CGs or something (11 IP, 4 ER, 12 Ks, 1 QS, 3.27 ERA).
ASSORTED MUSINGS/ANALYSIS:  Credit where credit is due here, the 'Topes needed to win to get in here and they did their job. Not only that but they did said job against the team they would be pretty much guaranteed to face in Round 1…..so yanno now they'll face in Round 1. BUT IN WEEK 18 this was all about the 'Topes outslugging the Bad Dudes, and also a good bit about the Bad Dudes just having a Bad Offensive Week, and also a good bit about the Bad Dudes coping with the psychological trauma of a Saturday Bryce Harper Bad Injury. River City posted the week's worst OBP (.2988) and second fewest Runs (39) and despite some solid pitchin' and pen numbers (96 Ks, 3.544 ERA, 5 Saves, 3 Holds) the sagging offense was all the window the 'Topes needed in a somewhat-typical-for-them strong offensive week (57 Runs, 18 2Bs, 3 3Bs, 18 HRs, 8 SBs, and a league-leading .4065 OBP). Astoria would take 6 of 7 hitting cats and would sneak by with one more QS (7 to 6) and one more Win (5 to 4) than their opponents and that is your spread folks. Astoria now returns to the playoffs after a one year hiatus with their most dangerous offense PROBABLY OF ALL TIME in tow, and they will be taking on the same goddamned team they just took on we literally just talked about it. For the River City Bad Dudes they will be hoping the third time is the charm (FOURTH TIME if you count the Wiffleball HR Derby), as they suffered a Season Series Sweep at the hands of the Astoria Isotopes (and a humiliating derby loss at the hands of their owner). But again the key story here is the Bad Dudes will have to do it alllll without their star player, he of the 197 wRC+ back in Lobman's 2015 championship season.
Next Week aka This Week:   WE ARE RUNNING THIS ONE BACK, #4 Bad Dudes vs. #5 Isotopes (disregard what ESPN says regarding seeding)
2017 WEEK 18 GAME OF THE WEEK, SPONSORED BY A DIFFERENT GAME OF THE WEEK THINGIE
MVP:  Brian Dozier  –  THE DOZE MAN did all he could to try and drag this undeserving team into the playoffs. BOY he woulda been fun to watch on a playoff team, just to see if he could replicate last season's 2nd half. But oh well I guess. Also JROLL.   13/34, 9 Rs, 1 2B, 1 3B, 3 HRs, 9 RBIs, 1 SB, .417 OBP
LVP:  Mike Foltynewicz  –  Really if someone is to be blamed here it is Folty for this Friday performance that FUCKED the Renegade Force, keep in mind they narrowly lost both Ks and ERA.  2.2 IP, 6 ER, 1 K, 20.25 ERA     ***LVP OF THE WEEK***
OGTGC Hitter Of Note:  Kris Bryant is an excellent hitter who will NOT be featured in this year's #BackYardBracket and he had a ridiculous OBP last week (14/23, 4 Rs, 2 2Bs, 1 3B, 1 HR, 4 RBIs, .679 OBP).
OGTFC Pitcher Of Note:  Sean Manaea got fucking ROCKED, ESPN described it with "may be the worst fantasy start of the year by any pitcher" so I guess that is noteworthy (0.1 IP, 6 ER, 0 Ks, 162.00 ERA).
RRF Wood Hitter Of Note:  Nelson Cruz is an excellent hitter who will NOT be featured in this year's #BackYardBracket and he is a beloved former player of mine and I wish him well in the twilight of his career (10/23, 6 Rs, 3 2Bs, 4 HRs, 10 RBIs, .440 OBP).
RRF Pitcher Of Note:  Corey Kluber is a fucking PHENOMENAL pitcher who nearly carried the RRF to the playoffs all by himself and he will NOT be featured in this year's #Backyard Bracket and he should have garnered at least one "Dy Young" vote as he's been pretty unreal in the second half here (16 IP, 4 ER, 20 Ks, 2 QS, 2 Ws, 1 CG, 2.25 ERA).
ASSORTED MUSINGS/ANALYSIS:  OH WHAT A FUCKING PAINFUL ONE for Renegade Force Fanz worldwide. They had this one, they had this one within their grasp and then they choked it all away. And to a team that was simply using the last week to get to an unholy 6-6-6 record and ALSO miss the playoffs, no less. I could talk about numbers here but numbers and charts and figures CANNOT QUANTIFY HEARTBREAK, and I am both heartbroken to see the Renegade Force miss the playoffs and also kinda happy cuz they might have been tough and DEFINITELY happy that the OGTFC also missed the playoffs. Yet again there will be no back to back champion, Odom and I will have our quiet champagne toast at some point in the near future and Mercury Morris will probably show up to that one as well. Let the record show we will also have a quiet champagne toast if anyone ever goes back to back because we know they will probably never go back to back to back that is really difficult. But where was I? BRANDON FUCKING KINTZLER, that is where I was. Sure Jordan Montgomery could have maybe gone a bit deeper in the Sunday night game and grabbed 2 more Ks (OGTF won the cat 73-72) but I mean also give the guy a fucking break he took a batting practice liner to the head Saturday and he was facing the Red Sox. But it was Brandon Kintzler's appearance late Sunday night and the subsequent 1 K he got in it that would prove the fatal difference here. That combined with that SHITTY Folty start discussed above also combined with Rafael Devers not being in the Sunday night starting lineup to open up the possibility of the miracle SB (2-2). And YES, Devers did come in late and take Chapman deep and with that Rojo's Renegade Force are now the sole owner of the ALL TIME HOME RUN RECORD for a week. SMALL CONSOLATION TO RRF FANS WORLDWIDE, as they continue to await their first championship.
Next Week aka This Week: BOTH OF YOU ARE HOME, GO HOME BOTH OF YOU
OH BUT THERE IS MORE……..ROUND ONE PREVIEW HERE WE GO…..
ROUND 1 PREVIEW
Now that we have looked at how we arrived at this #FieldOfSix, let's take a look at the matchups that will determine which two teams will advance to Round 2 to take on the top 2 seeds…..
FIRST ROUND BYES:   #1  BELLCREST PARK MOONINITEZ     
                                         #2  BARNEGAT BANANA SLUGS         
#3 POINT LOMA X-RAYZ     VS.     #6 LACEY TWP BACKDOORSLIDERZ
            VS.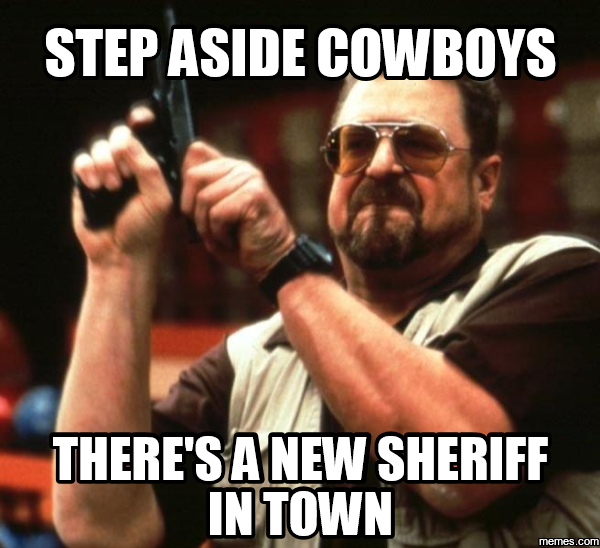 The Point Loma X-Rayz enter the 2017 #BackYardBracket AS POSSIBLE CHAMPIONSHIP FAVORITES if group chat polling is to be believed, but first they'll have to take out the new guy (and new guys have had some luck or success or whatever you want to call it in their playoff debuts in the past). Both of these teams would qualify as dangerous if they are to advance to the next round, the X-Rayz earn that title with their typical formula of speed speed and speed and the BackdoorSliderz earn that title with a more well-rounded attack. The season-long numbers back this up; the X-Rayz are leading the league in Triples and Stolen Bases (also 2nd in Runs) but laggards in the HR and RBI categories, and the BackdoorSliderz slotting into the top 5 in all offensive categories. Interestingly enough both teams have pitched to a near-equal ERA, X-Rayz slightly ahead 3.971 to 3.997, showing just how far the Lacey pitching staff has come in recent weeks (they were definitely towards the bottom in previous installments of the Power Rankings in that particular CAT). The rest of the pitching numbers tend to fall in the X-Rayz favor, they are the #3 seed here after all, so Lacey Township will certainly want to stream carefully if they are to try and pull off the oleeee 6 over 3 upset here.
These two teams split their season series, with the BackdoorSliderz winning in Week 6 (7-3-4) and the Point Loma X-Rayz taking their Week 15 matchup (7-6-1). The winner here moves on to take on the #2 seed Barnegat Banana Slugs; the Slugs are 2-0 this season against the X-Rayz and 1-1 against Lacey Township.
WHAT TO WATCH FOR:  POWER NUMBERS.  Everyone knows they are likely in for an L in the SBs cat when they head to Point Loma, and it can be a bit of a dangerous trap for teams to try and alter their roster to stay competitive there. But it can be even worse if teams have a bit of a power outage that coincides with a power boon in Point Loma, as you really want to make sure you take the HR and RBI categories at a minimum when taking on this team. Watch the power numbers early to see if the X-Rayz are keeping pace with the BackdoorSliderz in these cats, it could signal some reallll trouble for Doch if one of those categories goes to Point Loma.
#4 RIVER CITY BAD DUDES     VS.     #5 ASTORIA ISOTOPES
            VS.                 
The Week 18 matchup so nice we are playing it twice, or whatever, as the Astoria Isotopes now have to suffer the INDIGNITY of marching into Round 1 as the lower seed against the team they just handily defeated in Week 18. And the Isotopes will be marching in with a dominant offense:  3rd in Runs this season, 2nd in HRs and RBIs, really good at pretty much everything except stealing bases and hitting two-baggers for some reason. But they'll be facing a pretty powerful offense in itself (ALBEIT GRAVELY WOUNDED) in the higher-seeded Bad Dudes:  3rd in HRs and 3rd in RBIs, just one RBI back of the 'Topes there. River City might not be as strong, at least season-long rankings wise, as Astoria in some other offensive categories but they may very well make up for it on the other side of the coin:  2nd in Ks, 3rd in QS and Ws, 1st in Saves. MUCH LIKE the 3v6 matchup this one features a more well-rounded lower seed offensively (again just due to a very unscientific review of season-long numbers that is full of holes if you really think about it) but stronger pitching just about across the board from the higher seed (the 'Topes do boast 2 more Wins and 2 more Holds than the RCBD but that is all they got on 'em). WHAT THAT MEANS I do not know, I do not know what any of this means. I think again the key here might be the power categories, as both of these teams probably generally expect to win those two (hence being 2nd and 3rd in them both, respectively) AND YET ONLY ONE CAN WIN EACH CAT. OR THEY CAN TIE.
In the regular season the 5th seed here took BOTH matchups, beating the Bad Dudes back in Week 10 (8-4-2) and then again like two days ago in Week 18 (8-5-1). The winner here gets a date with the top-seeded MooniniteZ, and INTERESTINGLY ENOUGH the 5th-seeded Isotopes boast the only current owner to have beaten the BPMZ this season and he did it twice. The River City Bad Dudes lost both of their matchups with the MooniniteZ, and actually boast a record of something like 3-7 against all of the playoff teams I think, so they can suck on that.
WHAT TO WATCH FOR:  LOBMAN'S DELICIOUS TEARS OVER THE BRYCE HARPER INJURY. Bryce Harper is very good we all know that. And what SOME OF US KNOW (or have decided) is that this franchise's last title was entirely a product of Bryce's epic 2015 season, in the same way that your author's lone fantasy football championship coincided with CJ2K. The Isotopes already boost a formidable offense and it is no doubt a devastating blow for the Bad Dudes to be without their Baddest Dude in this matchup, so look out for the waterworks if things aren't going the 4 seeds way in this one come sayyyyy Saturday evening-ish. It is easy to get dehydrated in the thin Colorado air and Lobman will be at a serious risk if he is losing water through his tears. Is all I am saying.
AND SO THE STAGE……….HAS BEEN SET. BUT FOR REAL THIS TIME, THE BACKYARD BRACKET HAS BEEN COMPLETED AND THE BACKYARD CHAMPIONSHIP LEAGUE'S (BCL) 2017 PLAYOFFS ARE UNDERWAY AND WHO WILL MAKE THE BCS (BACKYARD CHAMPIONSHIP SERIES)? I KNOW I HAVE MY GUESSES. APOLOGIES TO THE FOUR LOSERS WHO ARE ALREADY GUARANTEED NOT TO MAKE SAID BCS, YOU HAVE ONLY YOURSELVES AND THE CRUELTY OF FANTASY SPORTS AND RANDOM CHANCE AND LUCK TO BLAME. FUCK Y'ALL. BYBR1 TUNE IN……………….