2017 WEEK THREE IS BEHIND US, and boy did it have some excitement. A NEW OWNER VALIANTLY APPEARS AND ATTEMPTS TO TURN A TEAM AROUND MID-WEEK! A MATCHUP COMES DOWN TO THE SUNDAY NIGHT GAME! ALL UNDEFEATED TEAMS NO LONGER UNDEFEATED!  Let's discuss…..
s
s
s
MVP:  Bryce Harper  –  Bryce will (PROBABLY) never again do 2015 because that was a career year of unrepeatable proportions HOWEVER, the Bad Dudes can take solace in the fact that he will be very good for a very long time and he looks poised to hit 30-40 (or 40-50) dongers in 2017. (Fixed that blurb from last week).  11/20, 10 Rs, 4 2Bs, 3 HRs, 7 RBIs, fucking .667 OBP     ***MVP OF THE WEEK***
LVP:  Kole Calhoun  –  Stupid Kole and his stupid face went a combined 3-33 between BOTH TEAMS in this matchup, an impressive LVP performance unlikely to be repeated because trading with the team you are playing is gross and should not be encouraged. 1/11, .231 OBP for the OTD, 2/12, 3 Rs, 1 RBI, .333 OBP for the Bad Dudes
s
Bad Dudes Hitter Of Note:  I think it is good for the game when Giancarlo Stanton is healthy and hitting big dongs but I also dislike it when things go well for Lobman's team, so I am torn (10/25, 5 Rs, 4 HRs, 7 RBIs, .444 OBP).
Bad Dudes Pitcher Of Note:  Marcus Stroman threw his 2nd CG of the year in Week 3, which is impressive even if the CGs served as the bread for some sort of shit sandwich of a start against the Red Sawks this past Tuesday (13.2 IP, 7 ER, 9 Ks, 1 QS, 1 W, 1 CG, 4.61 ERA).
s
Trumbo Drop Hitter Of Note:  Freddie Freeman remains infinitely more valuable than Trevor Rosenthal, now with his 4th owner in the past year the poor fella (10/22, 7 Rs, 2 2Bs, 4 HRs, 6 RBIs, 1 SB, .586 OBP).
Trumbo Drop Pitcher Of Note:  All of these pitchers bored me, but Carlos Carrasco did good, but perhaps the 12th starter that wasn't might have done better (8 IP, 0 ER, 8 Ks, 1 QS, 1 W, 0.00 ERA)?
s
This matchup will be most fondly remembered as the first (but not last?) time that an owner (that I can't name, case still pending) quit mid-week, and for a moment there it looked like the commish was going to have to step in to get the Bad Dudes' opponent to 12 starts. But the commish stepped in but like in a kinda different way and LO AND BEHOLD the Dochness Monster appeared, valiantly attempting to win a week that he was thrust into with a roster he did not create and valiantly starting…..11. For what it is worth it would seem the 12th starter wouldn't have helped too much, the Bad Dudes offense was humming pretty good and the pitching was better across the cats than their 5.296 ERA might lead one to believe. BETTER LUCK NEXT WEEK MAYBE, NEW GUY!
Next Week aka This Week:  Bad Dudes v. Morning Wood (could develop into a Twitter feud the likes have not since been seen since our fucking President and I dunno pick someone, Schwarzenegger?), Operation Trumbo Drop v. Toms River Titans (statistically speaking if the New Guy is looking for his first W this would be the best place to look for it).
s
s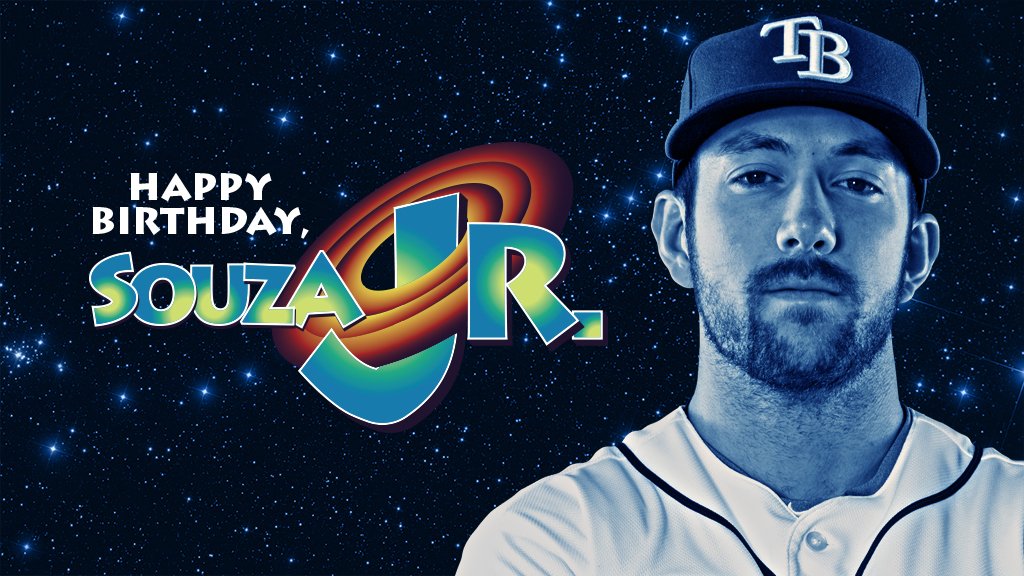 s
MVP:  Steven Souza Jr.  –  Everyone wish Steven Souza Jr. a happy birthday cuz he MAY BE A GUY. FINALLY. Look for him and other guys when I ghostwrite a "GUYS THAT MAY BE GUYS" article and pass it off as Mikey T's work, coming soon.  12/29, 5 Rs, 2 2Bs, 1 3B, 2 HRs, 9 RBIs, .433 OBP
LVP:  Salvador Perez  –  The dark side of the two catcher system, one or both might suck some weeks. Catchers tend to suck at hitting more than most.  3/17, 1 RBI, .222 OBP
s
MooniniteZ Hitter Of Note:  Please note that Joey Votto now has the 2nd most HRs he has ever hit in April YEA I WENT BACK AND CHECKED (6/22, 6 Rs, 1 2B, 3 HRs, 9 RBIs, .370 OBP).
Was Aledmys Diaz Better Than Trevor Story This Week?:  NOPE, Aledmys had to go back to the tape this week apparently so expect better things next week.
Current Tally: Trevor Story 2, Aledmys Diaz 1 w/ Week 2 up for debate as a possible tie due to mutually poor performances.
MooniniteZ Pitcher Of Note:  Nobody really WOWED for the Moon Men this week but young fella Jordan Montgomery gave us two quality starts and we will take that (12 IP, 5 ER, 9 Ks, 2 QS, 1 W, 3.75 ERA).
s
Morning Wood Hitter Of Note:  Always distasteful when Jay Bruce is arguably your top bat for a week and HERE HE IS, arguably their top bat for the week (boo this man)(5/18, 4 Rs, 1 2B, 2 HRs, 6 RBIs, .350 OBP)?
Morning Wood Pitcher Of Note:  And in other pre-noon erection news, Madison Bumgarner injured himself riding dirt bikes which he was probably only doing due to frustration over lack of run support (6 IP, 1 ER, 4 Ks, 1 QS, 1.50 ERA).
s
s
The Morning Wood had a bit of an inflated sense of ego heading into Week 3, and since I care about harmony in the Backyard universe I restored order by cutting the Former New Guy's win streak at 2. NOT MUCH ELSE NEEDS TO BE SAID REALLY. The Morning Wood pitched well with 96 Ks and an ERA right round 4, but the MooniniteZ delivered the strongest offensive performance in alllll the 'yard and were able to take 6 out of 7 categories on that side of the coin. I'm gonna declare and decide right now that any time a team can take 6 on one side of the matchup they are probably gonna win said matchup. The Bad Dudes did it the MooniniteZ did it they both won MATH CHECKS OUT. Learn you some humility, young Shane.
s
Next Week aka This Week:   MooniniteZ v. OGTFC (statistically speaking if the OGTFC are looking for their first win THEY SHOULD LOOK ELSEWHERE), Morning Wood v. Bad Dudes (I can already see this matchup getting chatty in the chat….ty).
s
s
s
s
MVP:  Charlie Blackmon  –  Charlie put up a pretty vicious 2-2-2 batting line against his former team, no doubt reminding Odom that Charlie Blackmon was a good guy to have on his team. He is NO DOUBT reminded of that. Pretty annoying that he didn't work in 2 SBs to pull off a really pretty JROLL, though.  7/18, 6 Rs, 2 2Bs, 2 3Bs, 2 HRs, 6 RBIs, .429 OBP
LVP:  Elvis Andrus  –  In typical X-Rayz fashion even their LVPs chip in 2 steals.  5/26, 1 R, 3 RBIs, 2 SBs .192 OBP
s
Isotopes Hitter Of Note:  Aaron Judge continues to try and keep pace with Bryce Harper Minus Ten, and so far so good for Mr. Judge as he continues to hit the baseball like a man whom's feelings were hurt by being the forgotten Yanks rookie (8/25, 6 Rs, 1 2B, 3 HRs, 5 RBIs, .346 OBP).
Isotopes Pitcher Of Note:  Somehow it feels like Mike Leake has always belonged to Mikey T and always will belong to Mikey T (9 IP, 0 ER, 8 Ks, 1 QS, 1 W, 1 CG, 0.00 ERA).
s
X-Rayz Hitter Of Note:  Eric fuckin' Thames continues to be mostly unfuckingstoppable, and shame on all of us for not drafting him in the first round of that draft (9/26, 9 Rs, 3 2Bs, 2 HRs, 3 RBIs, .469 OBP).
X-Rayz Pitcher Of Note:  HOW ABOUT that Dan Strailly start that the X-Rayz streamed folks (7 IP, 2 ER, 14 Ks, 1 QS, 2.57 ERA)?
s
s
The league's lone other undefeated also fell in Week 3, which is GOOD because assholes talking like 2 wins in a row matters in the first two weeks more than any other two weeks got annoying like the instant it started happening. NOW EVERYBODY IS 2-1 WHAT SAY YOU ALL NOW? ANYWHO, these cocky (but not quite as cocky as the MW) XRs just couldn't get anything going offensively or bullpenically in Week 3 and that was all she wrote, finishing as the only team with a sub .300 OBP and one of only 2 teams that failed to stumble their way into a Hold. Credit to the 'Topes offense which lead the league in OBP at .3681 and put up a solid 15 HRs 45 RBIs. Thanks are owed to Blackmon and Robinson Cano and for some fucking reason Eugenio Suarez for their contributions in those categories. An injury of note for the 'Topes but Miguel Cabrera's groin is allegedly expected to be back in fighting shape in the minimum 10 days. Best wishes to Miggy's groin on a speedy recovery. SPEAKING OF SPEEDY both Jose Peraza and Billy Hamilton are hitting below .230, and if they keep that sort of thing up it will be interesting to see if a team can support two speed only guys with serious issues getting to first. Alright I've discussed this one enough NEXT….
s
Next Week aka This Week:  Isotopes v. Renegade Force (In which friends turn into enemies and stand at opposite ends of the bar during all bachelor party activities), X-Rayz v. Banana Slugs (In which Brian seeks revenge for his GUY getting left out in the cold).
s
s
s
MVP:  Corey Kluber  –  In a matchup as tight as this one a CG shutout is hugely valuable, even though a CG shutout is always pretty valuable. It was extra valuable okay? Corey Kluber threw a CG shutout in Week 3.  9 IP, 0 ER, 9 Ks, 1 QS, 1 W, 1 CG, 0.00 ERA
LVP:  Yasiel Puig  –  Yasiel Puig was very not good in Week 3, not conclusive whether or not that was because he is a not good person. RESPECT THE GAME YOUNG MAN or whatever.  2/24, 1 R, .154 OBP     ***LVP OF THE WEEK***
s
Renegade Force Hitter Of Note:  Joey Gallo finally providing some value for the Rojos, MANY YEARS IN THE MAKING (5/22, 7 Rs, 1 2B, 4 HRs, 5 RBIs, .346 OBP).
Renegade Force Pitcher Of Note:  Chris Devenski had the kind of week out of the bullpen out of an SP spot that the RRF always aspire to luck their way into, and they ended up needing every bit of it (4.1 IP, 1 ER, 8 Ks, 1 Save, 1 Hold, 2.08 ERA).
s
Titans Hitter Of Note:  Somehow Nick Castellanos hit two triples last week, I know he's good for a couple each year but I ALSO know Ryan rostered Evan Gattis that year he hit like 10 so I am suspicious (7/25, 5 Rs, 1 2B, 2 3Bs, 1 HR, 5 RBIs, .333 OBP).
Titans Pitcher Of Note:  Pretty much all of the Titans aces were excellent last week but Chris Sale was the most excellent from that group, even if Craig Kimbrel boned him out of a win (8 IP, 0 ER, 13 Ks, 1 QS, 0.00 ERA).
s
s
REAL TOUGH BREAK here for the Titans, as one more K from Zack Wheeler on Sunday night grabs them a tie with the RRF (Edit: I have since learned the Titans only started 10 pitchers SO THEY DESERVE ALLLLL OF THIS). That strikeout never came and now the Titans stand alone as the league's only 0-3 team, depite coming into the year with high expectations due to the strength of their pitching staff. PITCHING IS A FICKLE BEAST. Everyone trade your best pitchers for batters. But back to this matchup, the whole thing was rather tight across the board with both teams only managing a meager save and 2 meager holds to go along with MEAGER stats in most other areas. Of note is the fact that the RRF put up an impressive and certainly not meager 10 Ws, good for league-best this season (check the top o' the blog for updated season records through Week 3) and two behind the all-time record of 11 established by Cliff last year (RIP Whitestone Bulldogs). Nice work by the Renegade Force winning a matchup while at the same time selling the home of the Bad Dudes. MULTITASKING.
s
Next Week aka This Week:  Renegade Force v. Isotopes (I am team Renegade Force on this one, and most ones, despite my projections), Titans v. Operation Trumbo Drop (Ryan certainlyyyyyy needs to get one soon before the offers start pouring in for all of his players, moreso than usual that is).
s
s
s
2017 WEEK 3 MATCHUP OF THE WEEK, SPONSORED BY THE 2014 BOSTON RED SOX aka THE WORST DEFENDING CHAMP IN BASEBALL HISTORY